Your complete holiday guide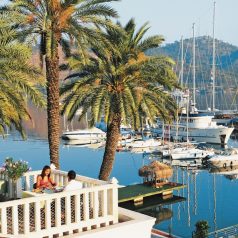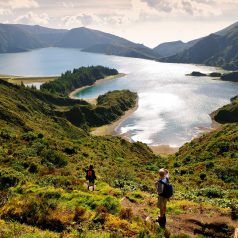 Before you head off, read our comprehensive guide to saving money and staying safe, healthy and financially secure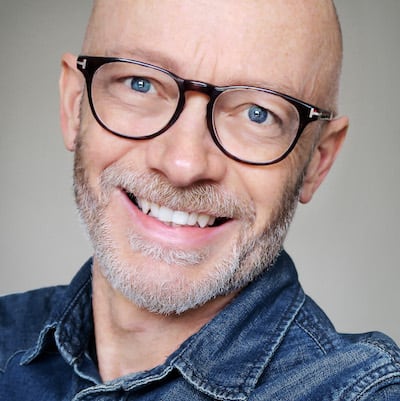 By Mark Hodson, Sunday Times Travel Writer
Passports
At least two weeks before you travel, check that your passport is not close to its expiry date and has plenty of space for stamps. If it's not, you could risk being turned away at check-in.
Some countries require your passport to be valid for six months after you return to the UK, so check the entry requirements for your destination with the Foreign and Commonwealth Office.
If you need a new passport imminently, the Identity & Passport Service (0870 521 0410) offers a Fast Track renewal service which guarantees a seven-day turn around.
Applying by post is also possible, but can take up to four weeks before your new document is delivered – at peak times there is no guarantee of it being returned in time for your trip. In an emergency, it is also possible to get a passport within a day by booking an appointment at your nearest Regional Passport Office.
For both of these services, you'll need to make an appointment by calling the IPS Passport Adviceline (0300 222 0000). There are offices in London, Liverpool, Peterborough, Glasgow, Durham, Newport and Dublin, so take into account that you may need time to travel to your nearest centre.
Note that these services are not available for a first adult British passport. For this, you'll need to attend an interview as part of the new application process, which can take up to six weeks. Similarly, fast-track options are not valid for replacing lost, stolen or damaged passports.
Visas
Check with your tour operator or the Foreign and Commonwealth Office (0845 850 2829) if you need a visa to travel. Many destinations outside Europe require a valid visa – this includes India, China, Vietnam, Cambodia, Russia – while others will grant you a visa on arrival (such as UAE, Egypt or Turkey).
Depending on the country, you may have to apply for a visa in person at the relevant embassy in London: get there early to avoid long queues. Others will allow you to apply by post but this will require sending your passport (always by Recorded Delivery) so if you are also reapplying for your passport, you'll need to allow plenty of time.
If you want to avoid queues, or are a long way from London, consider using a specialist visa agency such as e-visa.co.uk. They will deal with your visa application, and allow you to track the progress of your application online.
For entering the USA, most British citizens can now apply for visa waiver through the Electronic System for Travel Authorisation (ESTA). Find more about how to apply for an ESTA.
Travel insurance
If you are travelling more than twice a year it is worth taking out an annual travel insurance policy, rather than insuring each trip individually. Buying insurance from a travel operator or your tour company will see you pay over the odds for the same insurance that you can buy online.
Try Travelsupermarket.com to compare prices of more than 30 insurers. Be sure to check the small print on destinations – skiing or adventure holidays with extreme sports such as white water rafting are often not covered by basic policies, so get a policy that covers your needs, even if it's not the cheapest on the market.
If you're planning on hiring a car, you'll obviously require insurance. Most car hire policies now include 'free' insurance in the price of the car, but charges for the slightest damage can run sky high – hire companies will persuade you to buy expensive 'top-up' insurance when you collect your car for holiday peace of mind.
Consider buying your own insurance against excess charges with insurance4carhire.com before you leave. Their Annual European Excess Insurance starts at only £49 and gives you £2,000 of excess cover on vehicle damage and theft, as well as any damage to windows and tyres. It can also be used to protect up to seven additional drivers named on the hire policy.
Safety
Check with the Foreign and Commonwealth Office or the Embassy for the country to which you are travelling for the most up to date travel advice. In the event of any trouble, or advice not to travel, contact your tour operator for immediate advice. It is worth having the details of the British embassy or consulate in the country for any emergency situations, as well as situations such as lost or stolen passports.
It is also a good idea to carry photocopies of your travel documents and important items with you – passport, insurance, credit cards – so that you have all of the relevant numbers and details in any event of theft. As an added back-up, you should scan your documents and email them to yourself or upload them to a web page that you can access anywhere in the world.
Health
Before Brexit, a European Health Insurance Card (EHIC) covered you for the majority of medical costs in the EU and Switzerland. If you still have a card, it remains valid until the expiry date. Otherwise, you will need to apply for a UK Global Health Insurance Card (GHIC). You can apply for a card on the NHS website.
If you know you are planning on travelling long haul to more exotic destinations you'll need to check that you have the correct vaccinations and/or anti-malarial drugs. It is best to make use of a travel clinic at your local GP's surgery. Any previous vaccinations will be shown on your medical records, allowing the travel nurse to give you advice on appropriate immunisations for your destination.
Some jabs can be expensive, and 'recommended' rather than 'vital', so weigh up your options. The costly rabies vaccination, for example, is probably not worth splashing out on if you are going to stay at a five-star resort or at a city hotel, but is worth considering if you are planning on trekking through the Amazon and being more than a couple of hours from urgent medical attention – the vaccination buys you a precious 24 hours to get to hospital.
Make sure that the travel nurse gives you a record card of your vaccinations, and includes their validity period – it could be vital medical information in an emergency, and when it comes to your next trip, you'll easily be able to see which of your injections require a booster, and remember what you are protected against. Always carry a record with you.
Anti-malarial options also vary greatly; your travel nurse should be able to advise on which will be the most suitable for you. Some are more expensive than others, some need to be taken before you leave, others after you return, some can be bought over the counter, others need a prescription: the options can verge on the overwhelming.
The most common drugs are Chloroquine and Proguanil, which can both be purchased from chemists. If you want to keep costs to a minimum, consider a supermarket pharmacy such as Tesco which often offers the cheapest prices for these drugs – but only after consultation with your doctor or travel nurse.
Fit For Travel and the National Health Travel Network both have comprehensive Malaria advice, as well as information about other vaccinations. Wherever you travel, you should always carry a basic first aid kit.
Travel money
The best deals for buying foreign currency are to be found online. Buying currency at the airport will leave you seriously out of pocket rate-wise, while withdrawing cash at ATMs abroad can incur large charges from your bank.
Travelex allows you to book and pay for currency online, avoiding the usual 1.5% commission charge. You can pick up your money at the airport or ferry port or have it delivered to your door, but it is only free for orders of more than £500. You can also get commission-free travel money from Sainsbury's Bank Travel Money – you can have it delivered to your door, or collect it in store.
You can order currency commission free from the Post Office online, guaranteeing next day delivery for orders placed before 3pm. They also have weekly deals on specific currencies, so it is an idea to keep an eye out for even better rates.
If you are buying currency on the high street, withdraw cash to change rather than paying by card to avoid a charge from your bank, and check xe.com for the latest rates so you can be sure you are getting a good price for your pounds. Ask for some of your currency in small denominations – you don't want to be trying to pay for a coffee with a 100 Euro note.
If you plan to use your card abroad, tell your bank that you are going to be out of the country. If not, you risk having your card blocked to protect you (sudden withdrawals abroad will flash up as potentially fraudulent) and risk not being able to gain access to your account.
If you'd prefer to use a card regularly when you are away, consider a pre-paid card. With these, you load your cash on before you leave, and then use them like a debit card in shops and restaurants. If you lose the card, for a small fee of around £10, most providers will replace the card – and its funds.
Try the Travelex Cash Passport, which gives you free cash withdrawals, and allows you to top up your card free of charge online, by phone and in stores. If the card goes unused for 12 months it will charge £2 a month, so be aware of cancelling it if you stay put for a while.
The Post Office Travel Money Card is also a good bet, though it will charge €2 for withdrawing cash. Also be wary of using the card in countries with a different currency to that which you initially loaded the card with – there can be fees involved. Always check the small print of the conditions.
For countries with closed currencies, it is best to take cash in US$ to exchange once you arrive – dollars are generally accepted as a universal currency.
Mobile phones abroad
The debate about using mobile phones abroad is endless, especially when it comes to how best to avoid high charges for data roaming and using the internet on your phone.
Generally speaking, it is free to receive text messages abroad, but to send texts and make and receive calls, your phone operator will charge. So too, you are likely to face significant charges for using the internet – remember that if your phone is set to receive emails, you will pay each time your mobile downloads data.
Most networks now offer bundle packages allowing you to receive calls for free, or to make calls at lower rates for a small fee. For example, Orange offers a package for £5 in Europe, giving you 200 minutes at 28p/min instead of 38p/min, and no charge for receiving calls for 30 days.
Similarly, networks are introducing limits on the amount of data you can download, meaning that there is a maximum charge you will face.
If you have a new handset, or have not travelled with your phone before, check that your phone is registered to use abroad by calling your network supplier, who should also advise you of the best options for travel.
Airport check-in
If your airline offers it, check in online to avoid long queues at the airport. The majority of airlines now allow you to check in online up to 24 hours before departure. Depending on the airline, this allows you to select your seats, and often print your boarding pass before you leave the house. If you are checking bags you will still need to queue at the "fast" bag drop, but at least you'll be secure in the knowledge that you have reserved seats.
Luggage
Make sure you know your exact luggage allowance for your flight – airlines are getting increasingly strict about weight limits on carry-on bags and enforcing excess baggage charges for checked bags. Most airlines won't allow baggage over 23kg, to comply with health and safety laws, while budget airlines vary in weight limits – Easyjet allows 20kg, Ryanair only 15kg, for instance.
Most budget airlines will also have a strict limit on hand luggage, allowing you to only take one piece of baggage (inclusive of a handbag) onto the aircraft, with precise restrictions. For ­­example, Easyjet allows hand luggage 56 x 45 x 25cm, with no limit on weight. Ryanair allows a bag 55 x 40 x 20cm has the same size restrictions, but only up to 10kg. Make sure you check the size of your hand luggage as airlines have be known you be strict when it comes to getting through the gate.
Travelling with hand luggage only can be fantastic for saving time – no waiting around for your luggage at the other end. Remember, though, the restrictions on liquids; bottles can be no larger than 100ml, so think about buying essentials – especially big bottles of sun cream – once you get through security. Or pack them securely in your checked luggage.
You can also save money by timing your flight bookings better.
Airport parking
Options abound for leaving your car at the airport when you go on holiday, and prices can vary greatly.
Booking airport parking well in advance of your travel can save you up to 60% on parking fees both on and off site. The Simply Parking comparison site checks prices at 23 UK airports within seconds, finding you the best deal for your chosen departure airport. Blue Dog Parking is also a good site for reference.
Meet-and-Greet valet parking is also a fantastic option – a valet parker meets you at the airport, and delivers it to arrivals when your return flight lands. Be sure to ask exactly where your car will be parked, though, and check the mileage when you arrive at the airport – valet parking companies have been known to keep cars at insecure locations, many miles from the airport.
If you are away for two weeks or longer, one of the best options can be to book a room at an airport hotel the night before you flight – even better if you have an early check-in time –as most will qualify you for complimentary parking for up to 15 days.
Simply Hotels is a useful website specialising in airport hotels. We found a double room in an unnamed 4* hotel, with 15 days free parking, for £89 in July, while parking for the same dates off-site was £76.90 and a Meet and Greet was £68.65 – not a great deal of difference.
Getting to the airport
For those planning to use public transport to get to the airport, there are numerous options – particularly for London airports.
If you want to keep costs to a minimum, consider travelling by bus or coach rather than train – for example, the Stansted Express train from London Liverpool Street costs £21 each way (£29.30 return) while the National Express coach service, though taking a little longer by road from Victoria, gets you to Stansted for £10 each way, or £17 return.
Similarly, consider taking the Tube for Heathrow departures, rather than the Heathrow Express from London Paddington. Travelling by Tube may take longer, but will only set you back the price of a single journey on the Underground, while the Heathrow Express from Paddington costs from £22 if booked online, or as low as £5.50 if you buy online in advance, though these tickets are non-exchangeable and non-refundable.
The non-stop Gatwick Express service takes only half an hour from Victoria, but will cost you £17.90 single, while a regular train service from Victoria takes not much longer and can be as cheap as £10 each way – £7.50 if booked in advance.
Try National Express for coach services across the country. Generally speaking, booking a bus or train ticket well in advance will be significantly cheaper than turning up on the day.
It is also worth checking the relevant airport website for recommended ways of getting to and from the airport. If you're flying from the north, see our guide to the best honeymoons from Manchester airport.
Car hire
Hiring a car can be confusing and expensive. The best option is to use a price comparison website such as Travelsupermarket.com to compare numerous different prices in one go, drawing in quotes from 26 different suppliers. The site will use independent car hire brokers, local operators and multi-national companies (Hertz, Alamo, etc) to compare prices and take you straight through to booking pages.
If you are travelling with children, check with your airline whether you are able to check car seats into the hold free of charge – this will save you a fair chunk of cash renting them with the car.
Most car hire will come with 'free' insurance, which sounds great, but will leave you with crippling bills for excess should anything go awry. Always look at taking out excess insurance – for advice, see the insurance section above.
Driving abroad
If you are planning on driving your own car to the continent, make sure that your breakdown cover is both up to date and covers you in Europe. Be sure to carry all of the relevant documents for your car with you – vehicle registration, insurance documents and both parts of your driving licence.
If you are driving a company car, you'll also need a letter of consent from your employer qualifying you to drive abroad. You may also need an international driving permit.
The majority of countries require you to travel with a safety kit on board – a red triangle, first aid kit, reflective vests for each passenger and a set of spare bulbs and the know-how to fit them. Full rules vary, so check before you travel; in Spain, for instance, drivers wearing glasses must carry a spare pair, while in Germany, your first aid kit must include a pair of surgical gloves. You'll need two breathalyser kits in France too.
Check your tyres too, especially if you are travelling in winter and there is likely to be snow on the roads. In Austria, for example, you are required by law to have winter tyres between 1 November and 15 April, while in France you must have snow chains where road signs dictate.
You'll always require a GB sticker too – pick one up at the ferry port – and always remember that speed limits will be in kilometres per hour, and you'll be driving on the wrong side of the road!
The AA.com has full advice for driving abroad, according to country.
At home
If the idea of leaving your house empty for your two week summer holiday is something of an alien concept, and you don't fancy packing the dogs and cats off to kennels and catteries, consider booking a house sitter. Agencies are a good choice: Animal Angels charges from £46.50 per day and the Home Service a similar fee, depending on how many animals you have. They will select a 'guardian' for your home, who will be properly vetted and you'll meet before you leave. Agencies often employ older people and retirees who will feed the dog, water the plants and call a plumber in case of any leaks.
How to complain if things go wrong
The best way to resolve problems with holiday companies is to complain in writing. You can get advice from the Citizens Advice Bureau. If after eight weeks of communications you haven't reached a resolution, contact the consumer affairs department of ABTA. It can offer advice as well as an independent arbitration service with fees from £71.30 for small claims of up to £3,000.