Yoga and Pilates holidays for over-50s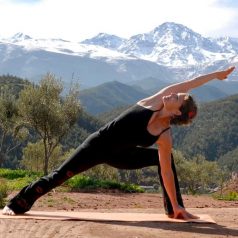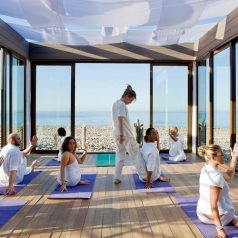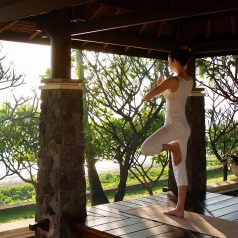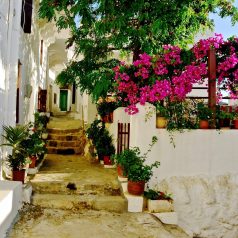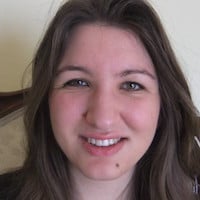 By Anna Scriven
Everybody knows how good yoga and Pilates are for the body and the mind, and wellness holidays are on the rise. Judging by the publicity photos and Instagram feeds, you might think that all wellness retreats are populated by perfectly-toned 20-somethings, but in fact many are popular with older clients. We've selected some of the best retreats and wellness holidays for over-50s.
Retreats
Destination Yoga
Destination Yoga offers tailor-made yoga holidays as well as group yoga retreats on set dates during the year. Half of the company's clients travel alone, and the majority are in their mid-40s or older. An experienced teacher runs each retreat and sets the schedule for the week, and each retreat takes place in a stunning location. For example, Alpino Atlantico, in Madeira, is part of a larger resort which has an adult-only eco spa, and the hotel's restaurant follows the Ayurveda diet.
Skyros
Skyros run a variety of retreats at The Grange, a four-star 19th-century country house on the Isle of Wight. Its yoga weekend retreats are aimed at all levels and are even suitable for those with conditions that limit movement. Skyros mainly attracts solo travellers and claims to cater for all ages, so be prepared for a diverse group of people. In practice, 70% of clients are aged 35-65. Skyros also offers creative retreats in Greece including creative writing courses that cater to different ability levels.
In:spa
In:spa offers seven-day detox retreats in four stunning locations: Marrakech, Southern France, Ibiza and Tuscany. A team of wellness experts leads guests through outdoor exercises, yoga sessions and massages. The yoga is done in small, same-level groups. The Marrakech retreat is good for those looking for winter sun and involves hikes in the Atlas Mountains. The majority guests are in their mid-40s and 50s, and 60% travel solo, so there are plenty of opportunities to meet new people and socialise.
The Healthy Holiday Company
The Healthy Holiday Company offers a variety of Pilates retreats around the globe. It recommends Shanti Som, a 14-room boutique hotel that brings a taste of Asia to Andalusia. There are yoga and Reformer Pilates classes available, and the nearby mountains are great for hikes. Close to Marbella, this small hotel is in an easy-to-access and safe location, making it popular with female solo travellers. A slightly lower budget (but further afield!) option is Absolute Sanctuary in Thailand, where guests can enjoy two group Reformer Pilates a day and two individual sessions during the week. All Healthy Holiday retreats are popular with over-50s.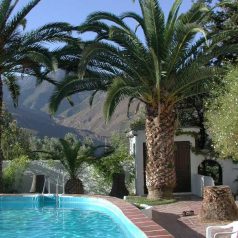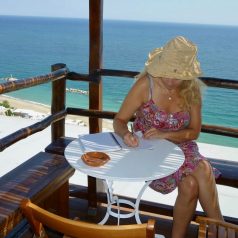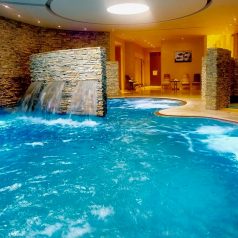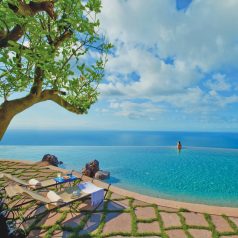 Wellness holidays
Castel Monastero Tuscan Resort & Spa
Castel Monastero Tuscan Resort & Spa is the place to go for a luxurious wellness holiday. The restored ancient hamlet has two restaurants, including one by Gordon Ramsay, three swimming pools and a cookery school. The Wellness Centre has a Finnish sauna, a sensorial shower and a tearoom serving Tuscan herbal infusions. The resort offers multiple treatments, including a weight loss programme and a detoxifying programme. Half of its regular customers are 40 – 60 years old.
Cortijo Romero
Cortijo Romero is based in a converted farmhouse in Andalusia and offers personal development holidays including yoga and Pilates, as well as creative pursuits and wellness. Yoga and tai chi classes are available on alternate weeks each morning before breakfast regardless of which course you choose. There is also a resident life coach, as well as masseurs and other therapists. Most guests are solo travellers and the group is encouraged to bond from the start of the trip. Courses are perfectly suited to over-50s: in fact, most guests are over 40 and people have been known to attend in their 80s and even 90s.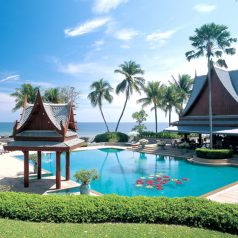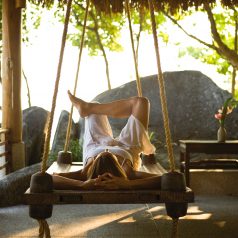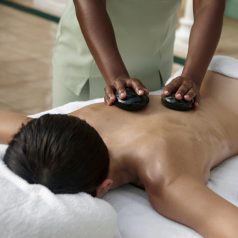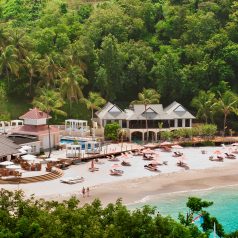 Hotels that offer yoga and Pilates
The Caribbean: BodyHoliday
BodyHoliday in St Lucia allows guests to truly take the holiday at their own pace. BodyHoliday arranges a selection of activities for each day, ranging from yoga to abseiling, and you can sign up to as many as you want. If you fancy a quieter day, there's the beach to relax on and every guest receives a complementary spa treatment each day. What more could you ask for?
Asia: Kamalaya
Whether you are seeking a detox, a yoga retreat or a weight loss programme, you will find it at the Kamalaya. Located on the Thai island of Koh Samui, the hotel offers multiple wellness programmes to cater for all clients. There's also a private beach, two swimming pools, and the option to rent a villa instead of a room.
Africa: Zuri
Zuri, located in Zanzibar, has a focus on sustainability and well-being. The first hotel in East Africa to earn its EarthCheck certification, Zuri is surrounded by natural beauty, including 300 metres of sandy beach. Not only does Zuri offer yoga, it has a spa, an outdoor fitness area, and private pods for meditation in the Spice Garden.
Europe: Anassa
If you'd prefer something a little closer to home, Anassa has an idyllic location in Cyprus, overlooking the sea near the Baths of Aphrodite. Its award-winning spa offers yoga alongside treatments and a healthy cuisine.