Winter sun holiday destinations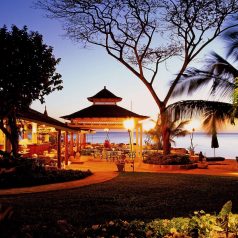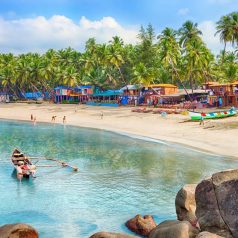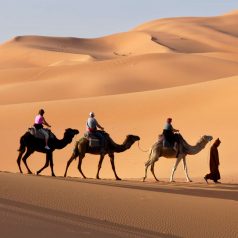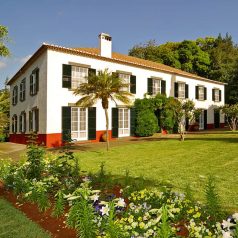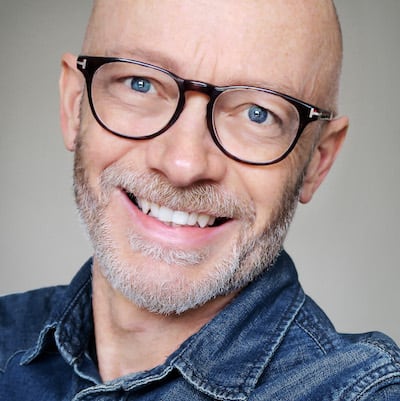 By Mark Hodson, Sunday Times Travel Writer
There's nothing quite like the excitement of taking off from the UK on a miserable winter's day, leaving the sun still struggling to get out of bed, and just a few hours later finding yourself on a hot sunny beach.
The choice of winter sun holidays in 2022 is expanding rapidly with the lifting of travel restrictions. Best choices include the Caribbean, Dubai, Mauritius and The Gambia. Closer to home, you can find cheap winter sun in the Canaries, Madeira and the Azores.
Quick links
Cheap winter sun – Caribbean – Other tropical islands – Asia and Middle East – Wrap up warm – Adventure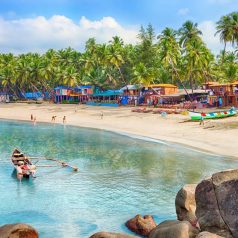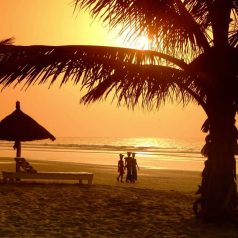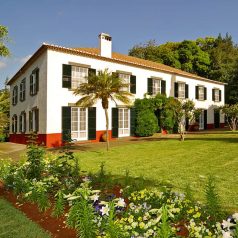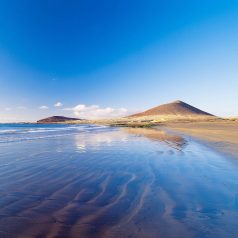 Cheap winter sun holiday destinations
The Canary Islands are just four hours flying time from the UK – and you can expect average daily temperatures of 21ºC in November and 19ºC in January, with seven hours of daily sunshine. Tenerife and Lanzarote are among our favourite islands.
If you want somewhere more unusual, remote and great value, try the smaller Canary Islands such as La Palma (which has direct flights from the UK), the gorgeous La Gomera reached by ferry from Tenerife or tiny La Graciosa just north of Lanzarote. Find more about where to go in the Canaries.
In the same part of the world, the beautiful island of Madeira is a superb winter destination within 4 hours flying time thanks to direct flights with British Airways. The rugged landscape is ideal for walking, or you can simply lie back and soak up the sunshine. Stay at either a luxury hotel or one of the beautifully-restored countryside quintas.
I also love The Gambia on the West coast of Africa where you'll find great-value hotels, lovely beaches and wildlife excursions – just a six-hour flight from the UK. I took my family there last January and we enjoyed long days of sunshine and 30ºC temperatures.
The Indian State of Goa has tremendous beaches, a great winter climate and it's cheap, whether you opt to stay in a beachfront hotel or a luxury home stay (check out Fort Tiracol and Panjim Inn).
Egypt is less than five hours' flying time from the UK. Even in January you'll find 22ºC, but go in November or March and the temperature is a steady 25ºC with 10 hours of daily sun. I recommend a Nile Cruise to view some of the greatest historical sites on Earth.
See my guide to the cheapest long haul destinations.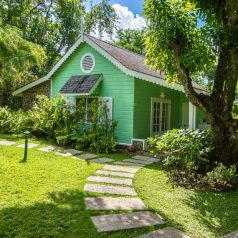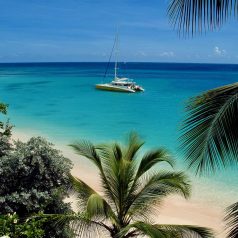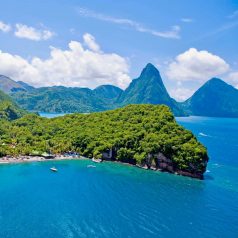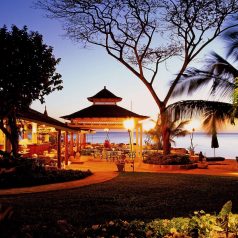 Caribbean holiday destinations in winter
A winter break in the Caribbean is a real treat: you'll find steady temperatures around 28ºC – 30ºC, low humidity and lots of sunshine.
Best destinations include Anguilla, Antigua, Barbados, the Cayman Islands,  St Lucia and Turks & Caicos Islands.
As long as you avoid the peak season of Christmas and New Year, you can find some great prices. You could choose the celebrity stardust of Barbados or the soft sandy beaches and lush scenery of Jamaica.
On St Lucia – another beautiful island with lush volcanic peaks and charming fishing villages – for something really special, we recommend Anse Chastanet and its jaw-dropping 'big sister' Jade Mountain.
For a more active winter sun experience in the Caribbean, join a tall ship cruise with Star Clippers. If you want an adults-only cruise, check out Virgin Voyages with its innovative new design, focus on wellbeing, nightlife and flexible dining. See the latest offers.
Next year you should be able to get a bargain in Cuba where you can flop on a beach or, if you are more adventurous, take a self-drive tour. Go now before there's a McDonald's and Pizza Hut on every other street corner.
Find more ideas for cruise holidays, or see our detailed selection of the best Caribbean holidays.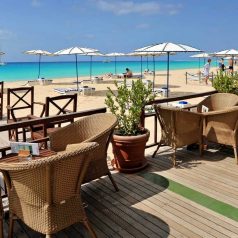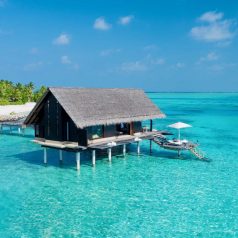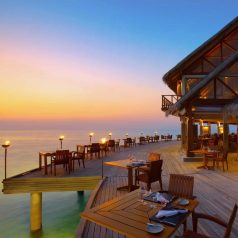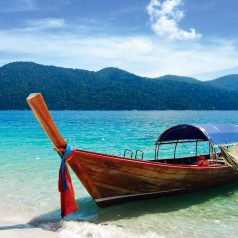 More tropical islands for winter sun
The islands of Thailand offer amazing beaches, great food and excellent value. It's best in winter to stick to the west coast islands such as Phuket rather than Ko Samui on the east coast (where winter is the rainy season).
For a taste of winter sun paradise, head to the Indian Ocean and the idyllic island of Mauritius (30ºC in January with 9 hours of sun).
The temperature is similar in the Maldives (8 hours of sun) and the Seychelles (6 hours of sun) but these two are currently off limits. With perfect beaches, stunning hotels and first-class service, they're the perfect antidote to winter weather.
The Cape Verde islands (26ºC) off the coast of west Africa are great value and just six hours flying time from the UK. There are six islands where you can stay, all with different scenery, from Sao Vicente – the cultural heart – to volcanic Fogo and Santo Antao, the greenest island. See the latest special offers.
Going all the way? It's a long flight to the South Pacific but the pristine islands of Tahiti, Fiji and the Cook Islands will blow you away. This is a true holiday of a lifetime.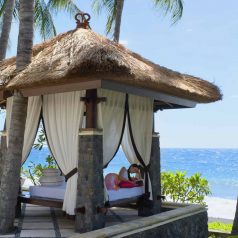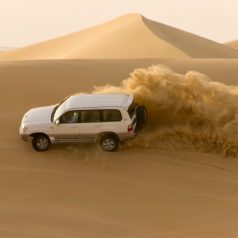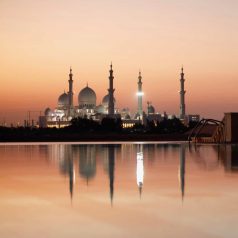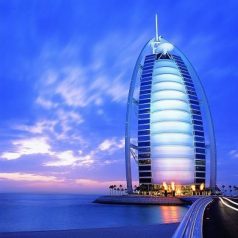 Asia and the Middle East
You can fly to the Arabian Gulf in just over six hours and find guaranteed sunshine, endless sandy beaches and stunning hotels. Expect temperatures of 25ºC in January, rising to 29ºC in March.
For glamour, shopping and mouth-watering restaurants, try the capital of the Emirates, Abu Dhabi, which is proving itself every bit as exciting as Dubai and boasts fabulous beaches too. See the latest special offers.
If it's ancient Arabia you'd like to experience, head to Oman for sand dunes, wadis, forts and pristine beaches. It also has some outstanding hotels, and easily combines with Dubai.
In Bali you can expect 30ºC temperatures and 8 hours of sunshine. Make sure you spend at least a few days in the cultural centre, Ubud.
In India, you can explore the cultural treasures of the Golden Triangle on one of these private tours (with chauffeur and English-speaking guide) or small group tours.
For exotic beach holidays with a heavy dose of culture I also love Sri Lanka (31ºC and 9 hours of sun). See these special offers on luxury long-haul travel.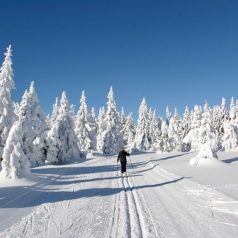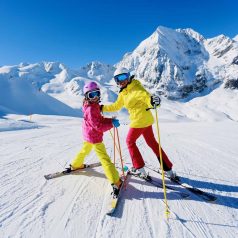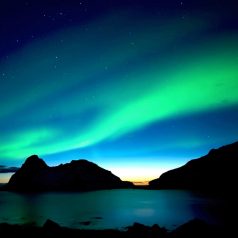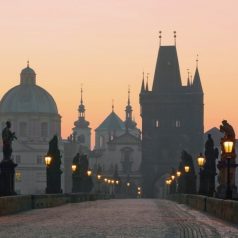 Wrap up warm
There are plenty of chilly winter destinations worth considering. You could treat yourselves to a ski trip. If you want to ski in real style, try The Lodge, Verbier.
Go north for a glimpse of the magical Northern Lights in Iceland or Norway. You'll also have a good chance of seeing them while staying at Sweden's ICEHOTEL.
If you want to get away from modern commercial Christmas celebrations, head for a traditional Christmas market in Europe. You'll find cosy markets in Cologne, Munich and Prague, along with hymn recitals, ice staking and mulled wine. Lesser-known cities such as Freiburg, Koblenz and Wiesbaden are even more traditional.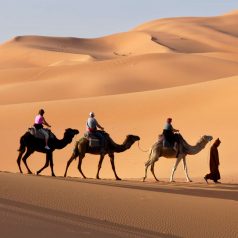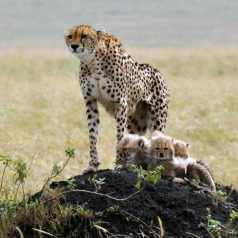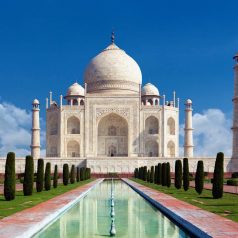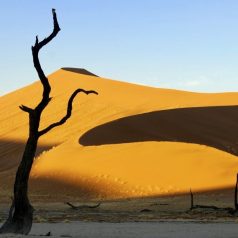 Adventure holidays in winter
A safari in Africa is a great winter sun holiday. For all-out luxury, choose Botswana. If your budget is more tight, Kenya is a better option with a great selection.
Or head to Cape Town which is glorious in our winter and set off on a two-week self drive holiday to explore the Winelands and the Garden Route, finishing off with a three-day safari.
In the Southern Hemisphere, Argentina and Brazil are both amazing countries packed with treats, and at their best in the European winter.
Last updated: 10 March 2022
* Did you know you can save up to 40% on holiday prices? See all the latest deals.We publish new deals most weeks and you can get them delivered to your inbox by entering your email address below.