Hottest Canary Islands in November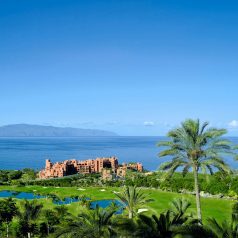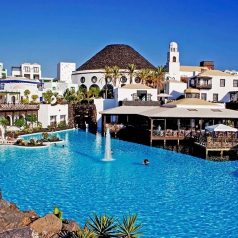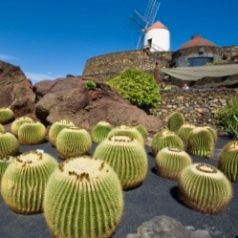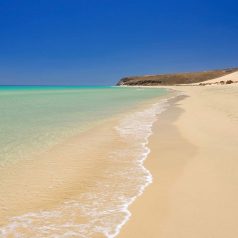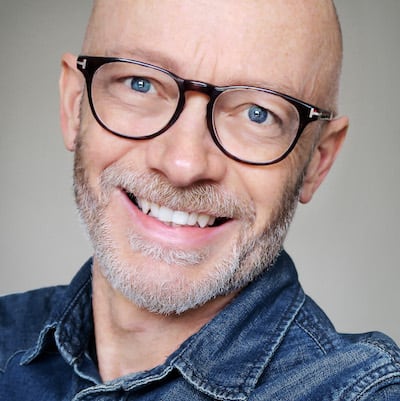 By Mark Hodson, Sunday Times Travel Writer
The Canary Islands seem like a world away from the UK in November, not just a four-hour flight. The nights may be closing in at home, but you'll still get 11 hours of daylight in the Canaries.
Gran Canaria is marginally hotter than the other islands, but you may not notice. It's the long days of sunshine that make this a wonderful time to visit, while it's so gloomy in the UK. There's a small chance of rain in November and you should take a layer if you're out in the evening.
Average maximum temperature: 10ºC
Average minimum temperature: 4ºC
Hours of daily sunshine: 2
Average maximum temperature: 23ºC
Average minimum temperature: 17ºC
Hours of daily sunshine: 7
Gran Canaria has 40 miles of beaches, with golden sands in the south and deserted hidden coves in the north. It's worth exploring some of the beautiful volcanic interior with lava fields, mountain villages and rock formations. The land is fertile – the island grows its own coffee – and there's lovely fresh seafood. See a pick of the best places to stay in Gran Canaria along with some charming boutique hotels. It's a good time of year to take a walking holiday. You can take an independent trip with Inntravel or join a group trip with Ramblers Walking Holidays.
Average maximum temperature: 23ºC
Average minimum temperature: 16ºC
Hours of daily sunshine: 7
With its sweeping sandy beaches, spectacular volcanic landscape and ancient culture, Lanzarote is a wonderful island to explore. There's hiking, mountain biking, surfing and windsurfing, and you can visit a desert and a cactus garden. I recommend renting a villa with private pool. Families with young children enjoy the Princess Yaiza Resort. If you like local colour, i-escape has found some lovely boutique hotels in Lanzarote. Ramblers Walking Holidays has a group trip to Lanzarote in November.
Average maximum temperature: 23ºC
Average minimum temperature: 16ºC
Hours of daily sunshine: 7
Known for its gorgeous beaches and steady Atlantic breezes, Fuerteventura is popular with surfers and windsurfers, and plays host to an International Kite Festival around the town of Corralejo during November. There's also a Tapas Festival in the town of Antigua in the first week of November with cheap bites and drinks at participating restaurants. You can find some good-value places to stay in Fuerteventura. Alternatively, pull on your biking boots for an independent walking holiday.
Average maximum temperature: 21ºC
Average minimum temperature: 15ºC
Hours of daily sunshine: 6
Tenerife has everything from buzzing resorts and golden sandy beaches to the spectacular snow-capped Mount Teide volcano. You can spot pilot whales and dolphins on boat trips all year round, but between November and February, you can see migratory whales including humpbacks and finbacks. Couples should check out these luxury hotels in Tenerife. For families, I suggest The Ritz-Carlton, Abama or the Sheraton La Caleta. If you want something with charm and character, see these boutique hotels in Tenerife.
Find more advice on where to go in the Canaries, and discover the lesser-known Canary Islands such as La Gomera, La Hierro, La Palma and La Graciosa where you can truly escape the crowds and explore authentic villages and unspoilt landscapes. Ramblers Walking Holidays has group trips to La Gomera and La Palma in November.
Save 40% on your next holiday
* Did you know you can save up to 40% on holiday prices? See all the latest deals.We publish new deals most weeks and you can get them delivered to your inbox by entering your email address below.