Where travel journalists are heading in 2019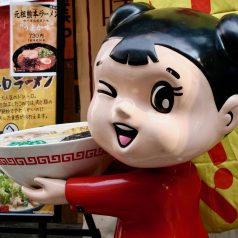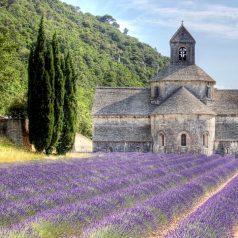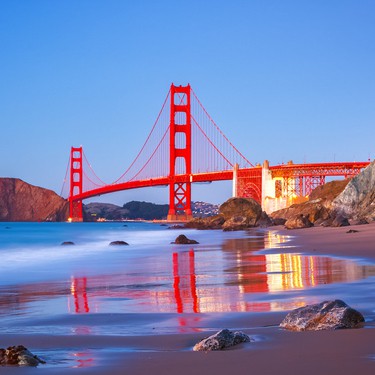 By Mark Hodson, Editor of 101 Holidays
What's the best way to find out next year's holiday trends? Look where the UK's leading travel journalists are heading. In the biggest ever survey of its kind, we asked the country's agenda setters which three destinations they plan to visit in 2019. A total of 85 travel writers and editors took part.
In spite of controversy surrounding the Trump regime, the USA topped our poll with 29 planned trips.
As Britain prepares to leave the EU, we expected to see journalists look to focus more on domestic travel, but the UK was cited just 14 times, only one more than Japan. Of the 14 planned UK trips, four are to Scotland, two to Wales and one each to Northern Ireland and the Channel Islands.
Despite concerns about how Brexit will affect travel to Europe, Britain's travel writers and editors are not abandoning their EU partners, with many intending to visit France (10), Italy (8), Spain (7) and Greece (6). The other most popular European countries are Portugal (5), Norway (4), Iceland (4) and the Netherlands (4).
But in the age of "busy", there does appear to be a yearning to escape to the pristine wilderness of deserts, lakes and mountains, with Canada, Australia and Namibia all in the top 10.
Several countries were notable by their absence from the top spots, including some that may have fallen from favour for political reasons. Only one trip is planned to each of Dubai, Abu Dhabi and Myanmar. More travel writers and editors plan to visit Ethiopia (2), Zimbabwe (2) and Uganda (3).
No travel journalist in our survey plans to visit Qatar in 2019 and just two say they intend to go to the Maldives.
Top 10 destinations (and number of visits planned)
1. USA (29)
2. UK (14)
3. Japan (13)
4. France (10)
5.= Canada (8)
5.= Italy (8)
7.= Australia (7)
7.= Spain (7)
9.= Greece (6)
9.= Namibia (6)
The travel journalists that took part
Abi Butcher
Abigail King
Alex Robinson
Alicia Miller, Assistant Editor, The Sunday Times Travel Magazine
Amanda Hyde
Amanda Statham, Travel Editor, Cosmopolitan
Amy McPherson
Andrew Sanger
Andy Mossack
Anna Hart, Travel Columnist, The Telegraph
Annabelle Thorpe, Editor, 101 Short Breaks
Antonia Windsor
Becky Pemberton, Travel Writer, The Sun
Ben West
Carmen Roberts, Presenter, BBC Travel Show
Cathy Adams, Travel Editor, The Independent and The Standard
Cathy Bartrop, MD, Travelguru TV
Cathy Winston, Editor, 101 Singles Holidays
Chris Haslam, Chief Travel Writer, The Sunday Times
Chris Leadbeater
Claire Boobbyer
David Whitley
David Wickers, Co-founder, 101 Holidays
Ellie Ross
Emma Sparks, Deputy Editor, Lonely Planet
Emma Thomson
Esme Fox
Francisca Kellett
Fred Mawer
Glen Mutel, Editor, National Geographic Traveller Food
Graeme Green
Ian Belcher
Ianthe Butt
James Stewart
Jane Dunford, Travel Editor, The Guardian
Jane Knight, Travel Editor, The Times
Jane Memmler, Travel Editor, The Express
Jez Lazell, Travel Editor (Scotland), The Sunday Times
Jini Reddy
Jo Tweedy
John Malathronas
Julia Hammond
Kathryn Liston
Katie Bowman, Features Editor, The Sunday Times Travel Magazine
Kirstie Pelling
Laura Millar, Travel Editor, Metro
Lee Cobaj
Lisa Francesca Nand
Lisa Gerard-Sharp
Lisa Minot, Travel Editor, The Sun
Liz Edwards, Associate Editor, The Sunday Times Travel Magazine
Lottie Gross
Lynn Houghton
Mark Frary
Mark Hodson, Editor, 101 Holidays
Mark Rowe
Mary Novakovich, Editor at Large, 101 Holidays
Max Wooldridge
Meera Dattani
Mike Gerrard
Natasha Blair
Nick Redman, Deputy Editor, The Sunday Times Travel Magazine
Nick Redmayne
Nicky Trup, Associate Editor, National Geographic Traveller
Nicola Brady
Nigel Thompson, Travel Editor, Reach (Mirror, Express, Star)
Olivia Greenway
Pat Riddell, Editor, National Geographic Traveller
Paul Bloomfield
Petra Shepherd
Phoebe Smith, Editor at Large, Wanderlust
Piers Golden
Richard Hammond, Founder, Green Traveller
Rory Boland, Editor, Which? Travel
Rosemary Behan
Sara Macefield
Sarah Barrell, Associate Editor, National Geographic Traveller
Sarah Marshall, Travel Editor, Press Association
Simon Willmore
Sophie Collard
Stuart Forster
Sue Watt
Tom Chesshyre
Tracey Davies
Travis Levius
Victoria Trott
Will Hide
Note: the poll was conducted by us between 17 and 21 December 2018. The journalists were contacted by email or social media and asked "Please name 3 destinations you plan / hope to visit in 2019" and told this could be a country, area or city. If they named two or more destinations in the same country, we counted that country only once (this happened three times).