Where to go on holiday in September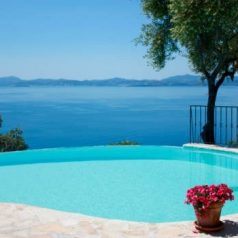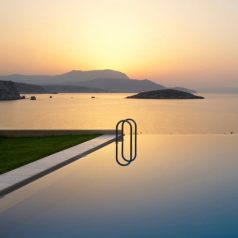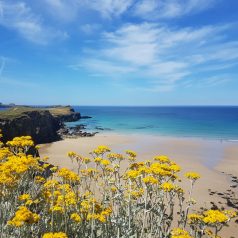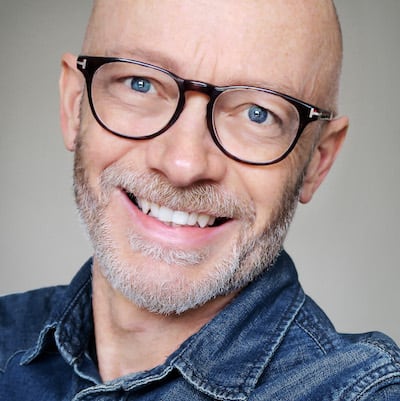 By Mark Hodson, Travel Writer, The Sunday Times
September is a perfect time to be in the Mediterranean – temperatures are falling from summer highs but the sea remains warm and resorts are uncrowded.
These are my own personal recommendations with links to companies tested and approved by our team of editors. Follow the links below for details of prices and dates.
* Did you know you can save up to 40% on holiday prices? See our latest travel deals and enter your email address below to get updates every fortnight.
Quick links
Greece – Spain – France – Portugal – UK – Montenegro – Italy – Turkey – The Med – Short Breaks – Long haul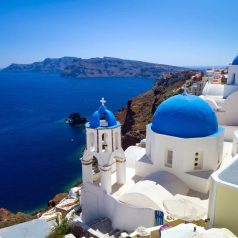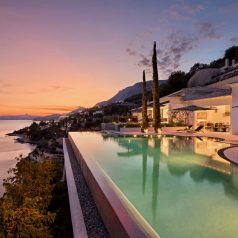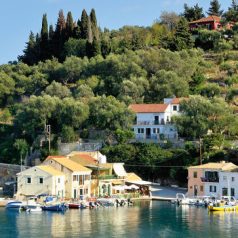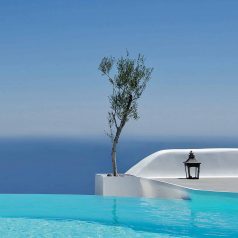 1. Greece
It's a great time for the Greek Islands but do you fancy tiny, sleepy Paxos or sprawling Crete? Paxos is harder to reach (fly to Corfu, then ferry) but it's quiet and unspoilt, and you'll find some charming villas. Crete has direct flights from across the UK and a much wider choice of accommodation including these stylish houses.
For some of the best-value luxury hotels, check out the MarBella Collection. The MarBella Corfu  is perfect for families, while the adults-only MarBella Nido is designed for couples.
For activities, try Mark Warner's new Paleros Beach Resort in Greece where water skiing, wake boarding, sailing and windsurfing are all included. See the latest offers.
For couples, Simpson Travel has curated a lovely collection of small adult-only hotels in Greece.
See more holiday ideas in Greece and the hottest Greek islands in September.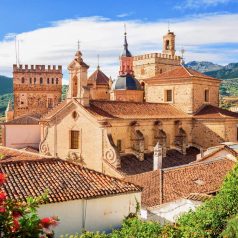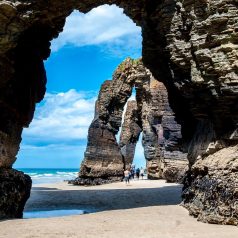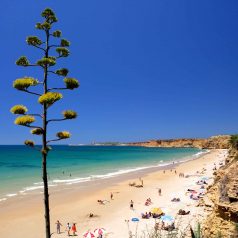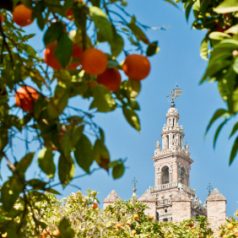 2. Spain
For the best beaches, head to the Costa de la Luz in Spain's south west.
Seriously consider the Balearic islands. Away from the busy resorts, Mallorca has pretty villages, mountains and rolling countryside. Menorca has gently-shelving beaches and many charming places to stay including villas, townhouse hotels and a 19-century cheese farm converted into a stylish retreat.
Northern Spain is often overlooked yet it's a beautiful slice of authentic Spain where you'll find green countryside, great food and wide empty beaches. Rent one of these villas. Or head to the coastline of Catalonia with its pretty coves and fishing ports where you can rent a villa or take a self-guided cycling tour.
You can explore the unspoilt heartland of Spain in Extremadura. This eight-night self-drive tour from Seville to Madrid includes overnight stays in characterful Paradors.
See more holiday ideas in Spain.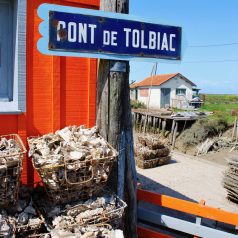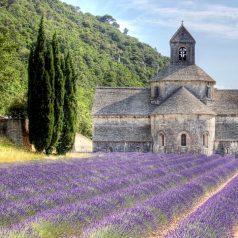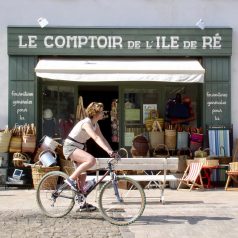 3. France
For superb beaches, dramatic mountain countryside and authentic villages, head to the island of Corsica. You'll find some great deals in September.
Villa prices tumble after the end of the school holidays. If you want luxury and a private pool check out these ideas. Regions include the Côte d'Azur, The Dordogne and Biarritz.
For a lazy indulgent cruise, hop on a luxury barge. You'll watch the countryside roll by as you enjoy gourmet cuisine served on deck. Destinations include Bordeaux, Gascony, Champagne, Burgundy and the Canal du Midi.
Find more holiday ideas in France.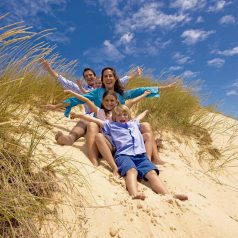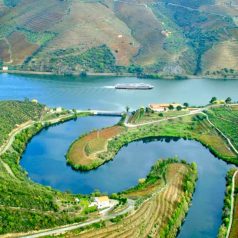 4. Portugal
Escape the crowds in the beautiful undiscovered Alentejo region where long sandy beaches, white-washed villages and coastal cliffs are reminiscent of the Algarve 40 years ago. You can read about my recent visit to the Alentejo – including one of the best (and best-value) meals of my life.
You can take a road trip in Portugal, staying in historic pousada hotels. Prices start at £495 including flights and car hire.
How about a hotel-to-hotel walking holiday staying at charming local inns or hotels with your baggage transferred each day to your next overnight stay.
Find more holiday ideas in Portugal.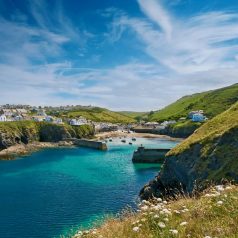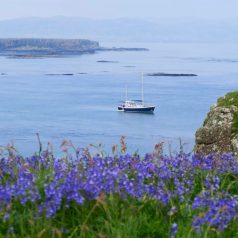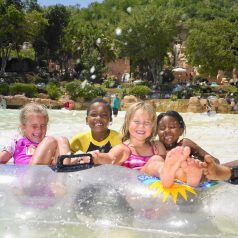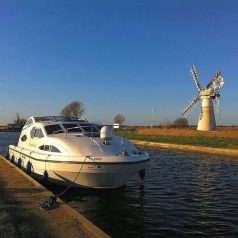 5. UK
While the UK weather in August has been unreliable in recent years, September has a good record of providing late summer sunshine and steady temperatures.
Enjoy a lazy boating holiday on one of the beautiful rivers and canals that cross-cross the UK, or the retro-cool delights of the Isle of Wight – the ferry journey takes as little as 22 minutes with Wightlink which operates more than 100 crossings every day. See the latest special offers.
You'll find good prices in September on cottages in Cornwall along with luxury houses to rent in the Cotswolds, the Lake District and the Peak District.
Britain has many outstanding hotels, including Sands Resort in North Cornwall. If you want to be pampered in a remote countryside setting, try Pen-y-Dyffryn Country Hotel on the Welsh-Shropshire border, or the 300-year-old Castle Hotel which is popular with cyclists and walkers.
Jersey is easy to reach with flights from more than 30 UK airports. Stay at the Pomme d'Or Hotel in St Helier, or be pampered at Greenhills Country House Hotel.
If you're travelling with a large family or group of friends you could rent one of these historic houses. How about this 18th-century rectory near the coast in Suffolk, which sleeps 12 and has its own tennis court?
You could join a small-ship cruise in the Hebrides and visit remote islands such as Jura, Mull, St Kilda and Iona, or explore the history of modern British art in the houses of Sussex.
There are also some wonderful holidays in Ireland including a self-drive island-hopping trip and a journey by train along the Wild Atlantic Way. You can explore the best of Northern Ireland by train and ferry, without needing to take a car.
Explore our complete selection of holidays in the UK.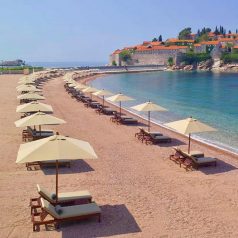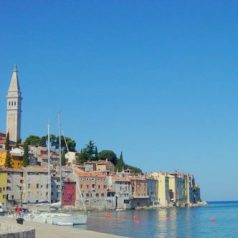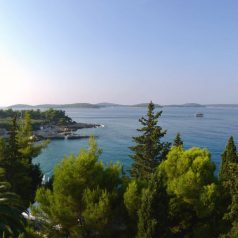 6. Montenegro
Tiny Montenegro is just half the size of Wales but it's a superb destination and great value. Among its many charms are sheltered beaches, historic cities, lakes and mountains. Check out these gorgeous places to stay.
Most visitors fly into Dubrovnik (in neighbouring Croatia) and do a two-base holiday – it's an easy drive across the border.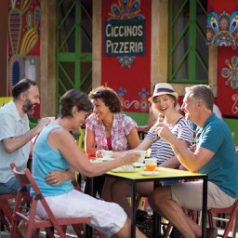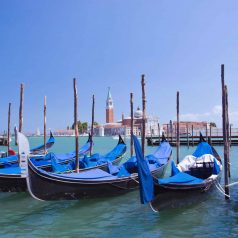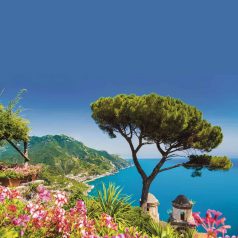 7. Italy
Italy is a great choice because the Italians all go on holiday in August. September is much quieter and cheaper.
Puglia in the south has great beaches, beautiful hotels and luxury self-catering trulli. For old-school glamour, head to the Amalfi Coast with its classic coastal drives and rooftop restaurants.
The islands of Sicily and Sardinia are both good for beach holidays in September. I love Forte Village in Sardinia and I'm not alone – it's one of the most popular luxury beach resorts in the Med. If you want a stylish golf and spa destination, check out Verdura Resort in Sicily. Also see these small stylish places to stay in Sicily.
You'll find great deals on hotels in the Italian Lakes. There's a great public transport system for exploring the islands and lakeside resorts.
If you want to explore Italian history and culture, try one of these good-value escorted tours (and check the last-minute offers). For a taste of rural Italy, rent a villa in Umbria.
Find more holiday ideas in Italy.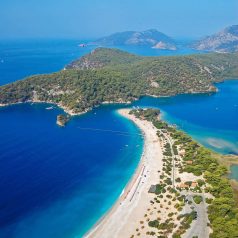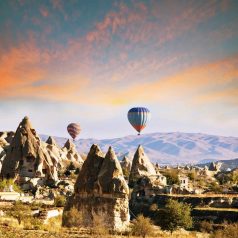 8. Turkey
Turkey is one of our favourite Mediterranean destinations, and superb in September. The Turquoise Coast offers clear, clean warm seas, and you can find charming hotels in small resorts such as Kalkan and Fethiye.
Couples should select one of these charming little adult-only hotels. Other options include a gulet cruise along the coast and a hotel-to-hotel walking holiday.
Find more holiday ideas in Turkey and the hottest places in Turkey in September.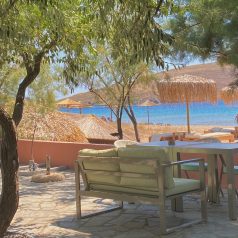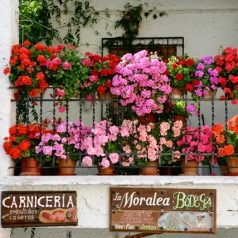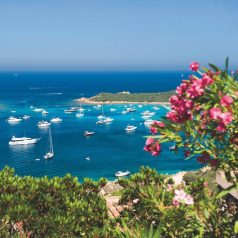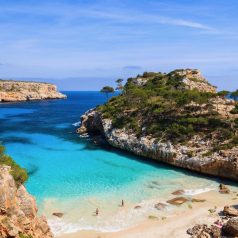 More ideas in the Mediterranean
The quiet friendly island of Gozo is perfect for exploring by car or cycle. The diving is also fab.
Slovenia is stunning, from the beautiful capital Ljubljana to the dramatic Soca River valley and sparkling Lake Bled. This fly-drive holiday is understandably popular.
For a healthy holiday, indulge in a luxury detox with in:spa retreats at venues including Marrakech, the South of France and Spain.
If you have pre-school kids, see our tips for the best family holidays in September. If you're travelling solo, see the best singles holidays in September.

City breaks
It's a great time for city breaks. I don't recommend you go too far south unless you really enjoy the heat – Cairo and Marrakech are probably best left until October, though Istanbul (25ºC) will be perfect.
Venice is wonderful in September. Recommended hotels include the Hotel Flora, a charming three-star pensione. You can get to Venice from London on the Venice Simplon-Orient-Express, plus you can take the luxury train to Budapest, Verona or Vienna.
In Spain, explore the art galleries, tapas bars and pavement cafes of the capital, Madrid. Or head south to Barcelona to enjoy the art of Gaudi, Picasso and Miro along with legendary fish restaurants.
Other sunny cities in Europe include Dubrovnik in Croatia, Palma, the stylish capital of Mallorca, and Sorrento for Neopolitan style. Portugal's capital Lisbon is a buzzing city of lively bars, great food, rattling trams and art galleries, and it's great value.
Germany offers something different, from the Gothic architectural of Cologne to the buzzing streets and world-class museums of Berlin. Other options include the Bavarian charm of Munich or historic Dresden.
Prague and Budapest are both fascinating, beautiful cities rich in art, architecture, music and food. We particularly like The Augustine, a 13th-century monastery in Prague that has been turned into a luxury hotel.
Another option is to visit the Canary Islands. Although widely seen as a winter destination, they work well in September and you can explore the natural beauty of the islands as well as soak up some sun.
See more short breaks in September.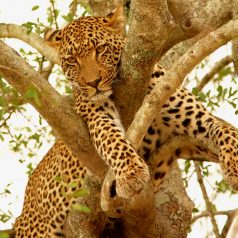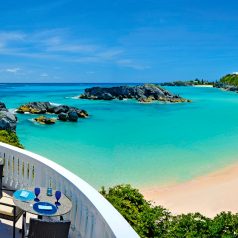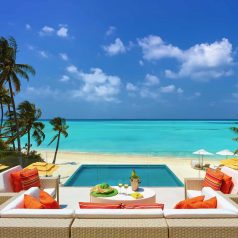 Long-haul luxury holidays in September
September is a great time for a fly-drive holiday in America. New England is an obvious choice as it moves into autumn, but I'd also suggest this trip down the coastline of California via Las Vegas and a wonderful tour of America's National Parks including Yellowstone, Rocky Mountain, Grand Teton, Bryce Canyon and Mesa Verde.
Although the Caribbean is a poor choice in September, Bermuda is beautiful with long sunny days, brilliant blue skies, pink sand beaches and superb hotels such as the Rosedon Hotel and the Fairmont Southampton.
You could discover Orang-Utans and pristine beaches in Borneo, one of the most under-rated destinations in Asia, where you can enjoy these extraordinary experiences.
In Africa, visit Botswana to view the Big Five, or explore South Africa on this driving tour to Cape Town, the Eastern Cape, the Garden Route and the Winelands.
If you're looking for a unique wildlife experience, how about the island of Madagascar, which also has sensational beaches. This two-week Madagascar Wildlife Discovery small group tour features lemurs, chameleons, baobabs and orchids. Or join a gorilla tracking safari in the mountain forests of Uganda.
Talking of wildlife, September is also a fine month to visit the Galapagos Islands. Take a small-ship cruise to explore this fascinating and pristine destination.
It's a great month for a Nile cruise or you could simply laze on a tropical beach in Mauritius, the Maldives or the Seychelles (check out the latest special offers).
Getting married? Find the best honeymoon destinations in September. Also see where is hot in September.
Try our holiday quiz
If you're still stuck for ideas, why not try our fun holiday quiz. Answer 10 easy questions like the one below to find out what kind of holidaymaker you are, and get personalised travel recommendations. Try the quiz now.
Last updated: 20 July 2022
Try another month …
January | February | March | April | May | June | July | August | September | October | November | December