Where to go on holiday in November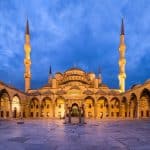 * Guaranteed sunshine within 4 hours flying time
* Choose from beach, city, adventure tours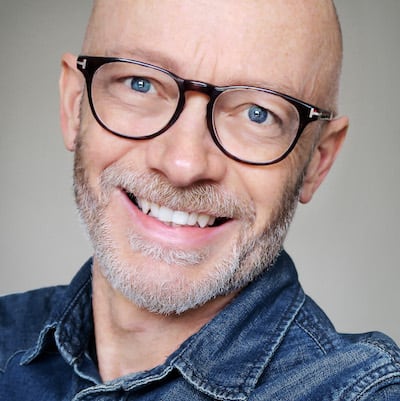 By Mark Hodson, Sunday Times Travel Writer and Editor of 101 Holidays
November signals the beginning of winter in the UK and much of Europe. It's a good month for a city break but if you want guaranteed sunshine you'll need to go beyond the Mediterranean to destinations such as Dubai (7 hours flying time), Morocco (3 hours) or the Canary Islands (4 hours). Some places in Asia and Africa are looking great at this time of year or you could catch the beginning of the dry season in the Caribbean.
Also see our guides to the best family holidays in November and singles holidays in November. Note: all the travel companies featured are personally recommended by our editors.

* Did you know you can save up to 40% on holiday prices? Enter your email address below to join the 30,000 people who get my free weekly deals. You can unsubscribe at any time. View sample.
Quick links
Midhaul sunshine – Long haul – Short breaks – Luxury holidays
Mid haul sunshine (4 – 7 hours flying time)
Egypt is one of the best holiday destinations in November – it's cool enough for sightseeing in Cairo, but warm enough for sunbathing on the Red Sea Coast. Flying time is around 5 hours. You can combine the Pyramids, a luxury Nile cruise and time on the beach on a 10-night Classic Egypt holiday. On the Red Sea coast you can expect highs of 26ºC.
The Canary Islands are particularly good for cheap holidays in November. In Lanzarote and Tenerife you'll find average temperatures of around 24ºC and good-value luxury hotels such as Abama Golf & Spa Resort. Beyond the best-known islands are remote treasures such as La Palma and tiny La Gomera which is reached by ferry from Tenerife.
The lush mountainous island of Madeira – north of the Canaries – enjoys fabulous year-round sunshine, and direct British Airways flights from London. Madeira is great for walking and exploring but also a charming place to unwind, eat well and relax. You can stay at a resort hotel in Funchal or at one of the quintas, beautifully-restored manor houses.
In the Arabian Gulf, Dubai continues to grow in popularity, but it's also worth looking at neighbouring Abu Dhabi where you can laze in the sun at stunning beach hotels, take a desert safari, enjoy the attractions of Yas Island and get a special package to watch the Formula 1 Grand Prix in November.
It's only a six-hour direct flight to The Gambia (32°C and 8 hours of sunshine) where you'll find bargains on the beach, good food and fun excursions. Check out the latest deals.
If it's beaches you're looking for, consider the Cape Verde islands off the West Coast of Africa. They offer amazing white sands, a lively local culture and high-quality hotels at low prices. Expect 28ºC and 9 hours of sun. See the latest offers.
Morocco is generally classified as a mid-haul destination, even though the flying time from the UK is only about three hours. You can expect long days of sunshine in the exciting cities Marrakech and Fes and on the beaches of Essaouira, while the Atlas Mountains are getting decidedly cool – perfect for trekking.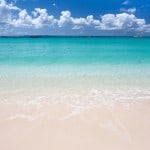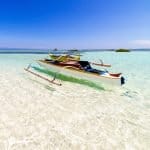 Long haul holidays in November (more than 7 hours flying time)
Travelling a little further from home offers hotter weather and a wealth of exotic locations. Why not see the Big Five in Kenya, where the weather in November is warm and humid.
Arguably the best way to see Africa is on foot, up close and personal. If you're looking for wildlife and adventure, consider Madagascar which is home to thousands of species not seen anywhere else in the world including elephant birds, giant lemurs and pygmy hippos. This two-week Madagascar Wildlife Discovery tour will dazzle and amaze.
It's a great time of year to explore South Africa before the start of the peak season (weather is great in November, but prices are low). How about this two-week self drive holiday featuring Cape Town, the Winelands and a safari.
It's one of the best months to visit Nepal with dry sunny weather and clear mountain air – perfect if you want to trek in the foothills of the Himalayas, explore the temples of Kathmandu and take an elephant-back safari in Chitwan National Park. Choose between a tailor-made holiday or small group tour.
The pristine beaches of the Seychelles, the Maldives and Mauritius make for perfect beach holidays in November with breathtaking surroundings and luxury hotels. The Dinarobin Hotel Golf & Spa in Mauritius is a fantastic place to relax and enjoy the Southern Hemisphere summer. In the Seychelles, choose from boutique hotels and private islands.
If you're looking for value, now is the time to visit Sri Lanka. The high-season has just begun but flights are still at low-season rates. This range of holidays includes adventure tours and gorgeous boutique hotels in historic settings.
Goa (32ºC and 9 hours of sun) is also great value. For five-star luxury, head to The Leela, or find a bargain at Santana Beach Resort or Chalston Beach Resort. Check out the latest offers.
You'll find deals in the Caribbean where the season is just beginning. Our favourite islands include the Cayman Islands, Anguilla, St Lucia and Barbados while our recommended hotels include Round Hill in Jamaica. See details of the Caribbean weather in November.
November is also a great month to explore Southeast Asia. Experience the amazing sights and food of Vietnam or chill on the spiritual island of Bali.
If you've never been to Cambodia this is a great time to put that right. You can choose between some excellent escorted and private luxury tours and tailor made holidays to discover the temples of Angkor, the buzzing streets of Phnom Penh and lovely beaches.
For the ultimate beach experience, go island hopping in the South Pacific. The natural beauty of Tahiti, Fiji and the Cook Islands will imprint itself on your mind for the rest of your life.
November is the start of the summer season in New Zealand where the most popular type of holiday is now a fly-drive. This 22-night Grand New Zealand itinerary combines both North and South Islands. You can take shorter trips such as this Taste of the South or enjoy the freedom of the road in a motorhome.
If you don't mind the cold, how about joining a Polar Bear adventure in Hudson Bay in northern Canada?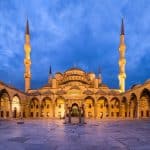 Short breaks
If your time is limited, a short city break is the perfect opportunity to soak up some history and culture – and late season sun. Savour the sights of traffic-free Dubrovnik, a UNESCO world heritage city.
You can get to Nice on the Cote d'Azur by train or plane, and even in November you have a great chance of lazing in warm Mediterranean sunshine. You'll find great museums, markets, classic restaurants and elegant shopping streets.
If you're feeling adventurous why not head East for a long haul short break. This is a great time to experience the sights and sounds of Delhi although keep an eye on the date of Diwali (27 October in 2019) as the city gets very busy.
For some early festive cheer, head to Europe for a Christmas market break. You'll get away from the crass commercialism of modern Christmas and discover fascinating local traditions. Famous markets include Cologne, Munich and Prague, but the small lesser-known destinations such as Freiburg, Koblenz and Wiesbaden are all worth a visit.
If you want a serious dose of culture closer to home, check out Martin Randall Travel which runs music and history weekends at country house hotels across the UK.
Find more city breaks in November, and where is hot in Europe in November.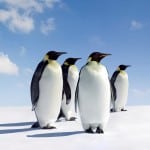 More ideas for luxury holidays in November
This is a great time to visit Japan: the weather is mild and red and gold leaves blanket the countryside and temple gardens. Start in Tokyo then head out to the Alps, and Kamikochi National Park.
If you feel ready to indulge in a spa holiday, or challenge yourself with something active, check out these ideas in November from The Healthy Holiday Company.
November is also peak time to visit the "real" Santa on a Christmas break in Lapland. Or you could head north to view the Northern Lights – we recommend a trip to Iceland where you can also try a fly-drive tour or a jeep adventure.
At the other end of the world, November is the most exciting time to visit the Antarctic. Temperatures are cold but you'll experience the most pristine snow, breathtaking scenery and polar ice breaking up. See this selection of expedition cruises.
Need more climate information? See where is hot in November. You may also be interested in our expert recommendations for honeymoons in November.
Last updated: 1 August 2019
Try our holiday quiz
If you're still stuck for ideas, why not try our fun holiday quiz. Answer 10 easy questions like the one below to find out what kind of holidaymaker you are, and get personalised travel recommendations. Try the quiz now.

Try another month …
January | February | March | April | May | June | July | August | September | October | November | December