Where to go on holiday in June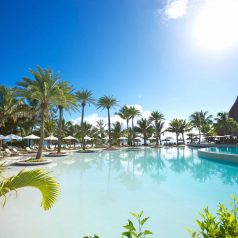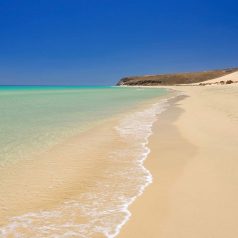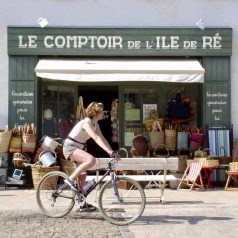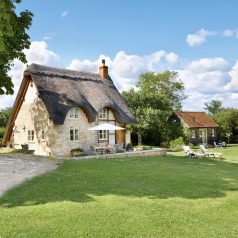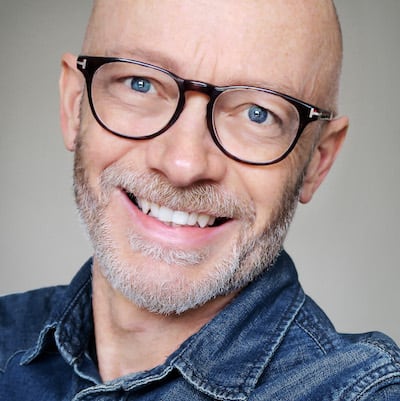 By Mark Hodson, Sunday Times Travel Writer
June is one of the best months for a holiday. The weather in the Mediterranean is at its best, with long sunny days, warm seas and gentle breezes. What's more, you can get some great deals. It's not just the Med that is cheap. June is also a great time of year to bag a bargain in the Caribbean.
For details of holiday prices and dates, follow the links below to one of our recommended tour operators. Also see the best singles holidays in June and family holidays in June.
* Did you know you can save up to 40% on holiday prices? See our latest travel deals and enter your email address below to get updates every fortnight.
Quick links
Mediterranean– UK – Activity holidays – Something different – Long haul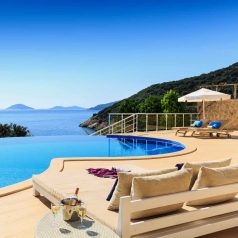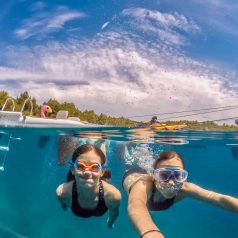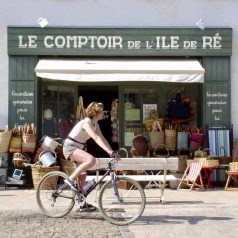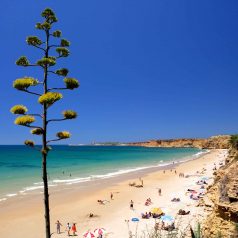 Mediterranean holidays in June
One of the best ways to enjoy the Med is in your own rented villa, many of which have private pools. I personally like Catalonia in Spain for its pretty fishing villages, secluded coves and mountains, and Paxos, an authentic and unspoilt Greek island. Malta's little sister Gozo is another island that oozes charm, while Corfu has some outstanding villas with pools.
In France, families on a budget can rent a self-catering apartment in a Siblu village complete with aqua parks and slides, golf courses and free kids clubs – it's a great option for active children. If your budget is higher, check out this collection of villas in France with private pool.
If you want gorgeous sandy beaches, head to Spain's Costa de la Luz, the French island of Corsica or the region of Aquitaine in the south-west of France, where villas are great value compared to the better known Cote d'Azur.
The Balearics may be best known for cheap package holidays but they are also wonderful for villa holidays, particularly Mallorca. This is a great time to be in the Mallorcan capital, Palma. Or explore the "real Spain" on a self-drive tour of Extremadura, staying in Paradors and Hospederias. See the hottest places in Spain in June.
You could hit the back roads of Portugal, staying in historic pousada hotels. It's great value: book with Wexas Travel.
You can rent a villa in Tuscany to discover hilltop villages, art treasures and great food, or head south to Puglia for white sand beaches, and stay at one of these luxury self-catered trulli.
Also in Italy, the Amalfi Coast has some superb hotels, particularly in the pretty resort of Sorrento.
In Greece, I recommend the MarBella Collection with its three superb resorts in mainland Greece and on the island of Corfu. If you want to go all-inclusive without compromising on quality, check out the IKOS Oceania hotel, and the IKOS Dassia in Corfu.
Further south in Greece, Crete has some charming houses to rent and great hotels including the family-friendly GK Beach Hotel.
If you enjoy water sports, head to Mark Warner's new Paleros Beach Resort in Greece where water skiing, wake boarding, sailing and windsurfing are all included in the price. Look for special offers. See the hottest Greek islands in June.
Southern Turkey is another region I love. The food is fabulous, prices are reasonable, people are welcoming and when you gaze into the sea you can understand why it is known as the Turquoise Coast. Head to one of the charming unspoilt resorts of Kalkan or Fethiye. Find the hottest places in Turkey in June.
One of the best ways to see the Mediterranean coast is on a small cruise on a traditional Turkish gulet that can moor up at small villages and visit peaceful bays and secret coves – I have been on three of these holidays, and love them to bits.
The Italian islands of Sicily and Sardinia have great beaches: I love Forte Village Resort in Sardinia – which is great for families, spa junkies and sporty couples – and Sir Rocco Forte's Verdura Golf & Spa Resort in Sicily.
For something a bit different, head to small friendly Montenegro which has an unspoilt coastline, historic old towns, great food – and isn't over-run by British tourists. I love this selection of boutique hotels.
Another overlooked gem is Slovenia which is great value and deserves to be explored, from its majestic lakes and medieval towns to the scenic coastline and the charming capital, Ljubljana. Choose between a fly-drive holiday and a private tour with a driver and guide.
Although not in the Med, the Italian Lakes do have great beaches along with stunning mountain scenery and are particularly good in June (also with a high chance of special offers). See our guide to the hottest places in Italy in June.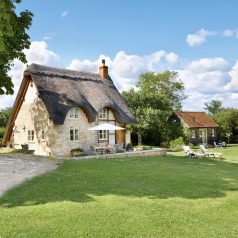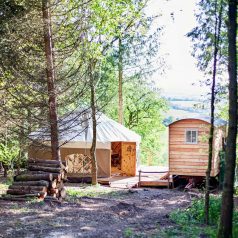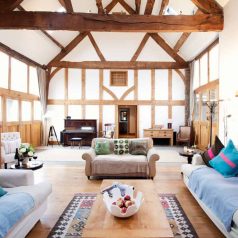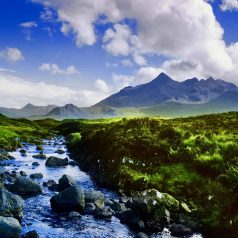 UK holidays in June
June can be a marvellous time to discover the UK – with long hours of daylight and without the crowds of the school summer holidays. It's no surprise that Cornwall is one of the UK's most popular holiday spots: its beaches, coastal paths, great food and family-friendly attractions rarely disappoint. I recommend self-catering with Classic Cottages.
Try renting a boat to explore some of the beautiful rivers and canals that criss-cross the UK. There's a choice of bases in England, Wales and Scotland and you can cruise to beauty spots such as Llangollen in Wales, the Peak District or the Scottish midlands. There are even some lock-free routes.
If you prefer hills and hiking trails, head to the Lake District where you could pick from this excellent collection of luxury cottages.
Further away from it all, Pen-y-Dyffryn is a cosy country house hotel set in unspoilt hills on the Shropshire-Wales border. Nearby, in the unspoilt town of Bishops Castle, have a look at the lovely Castle Hotel which has gastro food, modern rooms and easy access to picturesque walking routes.
I love this collection of boutique hotels in the UK chosen by i-escape. It ranges from a riverside pub near Bath converted into a stylish bolthole to Olga Polizzi's Hotel Tresanton in Cornwall. Check out their latest offers.
If you're travelling with a group of 12 or more, rent a large house and host your own house party. We recommend The Big Domain which has a collection of houses, villas and chalets in the UK and overseas.
In the Cotswolds, this collection of luxury rental properties includes cosy cottages for two and large houses.
And if you want the thrill of a sea crossing without venturing abroad, why not take the ferry to the Isle of Wight which is fashionable again with middle-class families. Wightlink operates more than 100 daily crossings (see the latest offers).
Or take the short hop to the Channel Islands. Jersey is rich in historical sites and also has a thriving restaurant scene.
How about a holiday in Scotland? You could take a whisky tours on Islay, or rent a cosy cottage on the shores of a loch. In the Hebrides you could join a small-ship cruise to explore remote islands such as Mull, St Kilda and Iona, with chances to see dolphins, basking sharks and otters.
There are some great holiday options in Ireland with classic rail trips, foodie experiences and luxury hotel stays. Try this self-drive  island-hopping trip or a journey by train along the Wild Atlantic Way.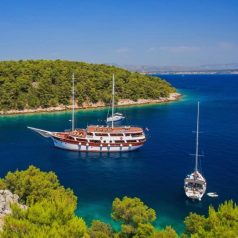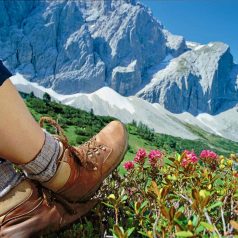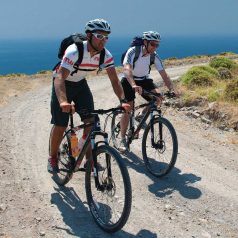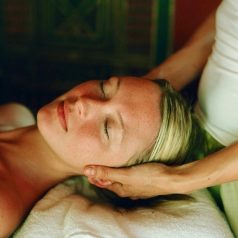 Activity holidays in June
June is an ideal month for an activity holiday as the weather is fine across Europe, but rarely humid. You can experience the countryside of Europe on a hotel-to-hotel walking holiday. As you hike stunning coastal trails such as the Costa Vicentina in Portugal or the Cinque Terre in Italy, your luggage is transported to your next overnight stop, where you stay in a charming owner-run hotel or inn.
It's a great time of year to go trekking in Morocco where you can follow a guided walk across the Atlas Mountains with a couple of days relaxing by a pool in Marrakech.
Northern Spain is a million miles from the overcrowded costas of the south. It offers sandy beaches, rolling hills, mountains and medieval towns – a slice of authentic Spain with excellent food and great-value hotels.
Many people neglect the Alps in summer. In fact, they are beautiful and great value. Check out these special offers including 35% off, and two weeks for the price of one. This is also a great time of year to get a deal at The Lodge, Verbier, a luxury chalet owned by Sir Richard Branson.
You could indulge your mind and body on a relaxing, detoxing spa holiday in the South of France or Spain, or you could stretch to a yoga holiday in a beautiful Mediterranean setting.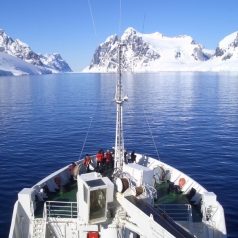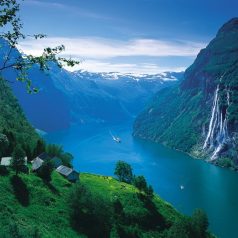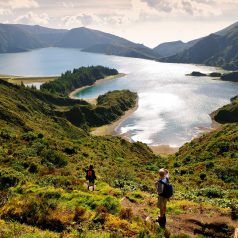 Try something different
Because June is the month of midsummer it's the optimal time to head north to experience the wonder of the midnight sun. Iceland is especially beautiful, a remarkable country of mountains, glaciers, volcanoes and geysers. Choose from these fly-drive tours (see the latest offers). Or take a short break in the capital Reykjavik where the sun hardly sets and the bars rarely close.
You could take a rail holiday where the journey becomes part of the experience. Perhaps the Bernina Express in Switzerland or the Rocky Mountaineer in Canada. You can also combine a rail journey with a luxury sailing trip on one of these Rail & Sail holidays.
You could ride on Europe's highest railway between Olso and Bergen on a four-night Roof Across Norway or take a fly-drive around the remote and unspoiled Faroe Islands. In Finland you can spot Brown Bears in the wild.
If you like the idea of a luxury train ride, get yourselves on the Venice Simplon-Orient Express. From London you can head to cities across Europe including Venice, Budapest, Verona and Vienna.
You could travel to Paris for the finals of the French Open at Roland Garros.
Take a direct flight to the Azores where the whale and dolphin watching season is at its peak. There's amazing walking and cycling in the lush volcanic landscapes plus gorgeous beaches and hotels with real character.
Budapest is great value, and rich in culture. Or head to romantic Prague where you could stay at The Augustine, a 13th-century monastery turned luxury hotel. It's warming up nicely – but not too hot – in Istanbul.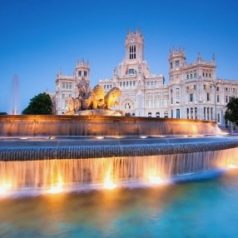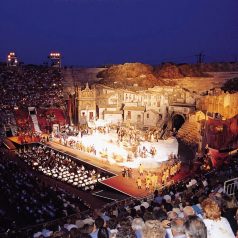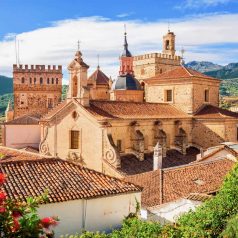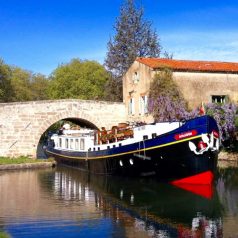 Madrid is an exciting destination filled with world-class art galleries, tapas bars, and pavement cafes on grand squares. Lisbon is a little cheaper, but no less exciting for foodies and bar flies.
If you want beach with your culture and great food, try Barcelona. It's also a great time of year to visit the contrasting German cities of Cologne and Berlin.
June marks the beginning of the Verona Opera Festival where you can experience classic performances in a magnificent candlelit Roman amphitheatre. It's the world's largest opera stage, and a fabulous experience.
In France, Inntravel has perfected the art of sourcing characterful and charming places to stay, including these gourmet Channel hops, perfect for a special occasion.
Discover the unspoilt beauty of Portugal's Alentejo region which is reminiscent of the Algarve 40 years ago. You can take a walking holiday or rent a car to discover deserted white-sand beaches, medieval towns, lakes and rolling hills. For inspiration, see this selection of itineraries and how I fell in love with the Alentejo.
How about a luxury barge cruise in France with European Waterways – watch the countryside slide by as you indulge in gourmet cuisine served with fine wines all included in the price. The barges are small – sleeping between 4 and 20 people – and there is a wide range of destinations including Bordeaux, Gascony, Burgundy and the Canal du Midi.
Take a guided tour of the Great Houses of England, one of a large selection of cultural tours of Britain led by an expert in art, music or architecture. Or get together with friends or family to rent a chateau in France with Oliver's Travels.
See my colleague Annabelle Thorpe's suggestions for the best short breaks in June.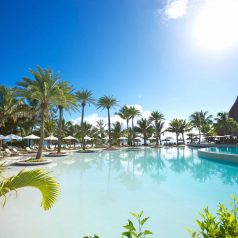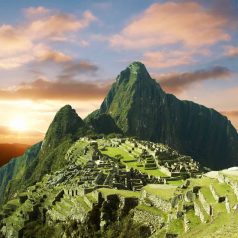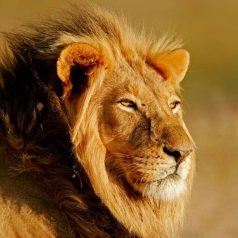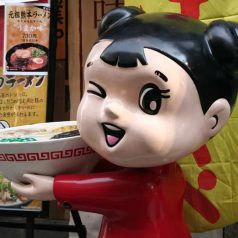 Long haul holiday ideas in June
If you've long been thinking about a road trip across the USA, now's the time to book it. This collection of fly-drive holidays includes New England, Route 66, the coastline of California and an epic journey taking in five National Parks.
In Africa, Botswana is great for game viewing, yet prices are manageable as it's not yet peak season. For a once-in-a-lifetime experience, how about tracking mountain gorillas in Uganda or watching whales and tracking lemurs in Madagascar.
In the Caribbean you'll find excellent weather and low prices before the school summer holidays begin. Head to Barbados for a great selection of hotels (see the latest special offers), or slow the pace in the Cayman Islands. Also consider renting a luxury house on the beach with CV Villas.
Cuba combines great-value beaches with culture and history, making it ideal for a multi-centre holiday. Don't miss the capital Havana which combines nicely with the colonial city of Trinidad and the chilled beaches of Cayo Santa Maria.
See my pick of the best Caribbean holidays and details of Caribbean weather in June.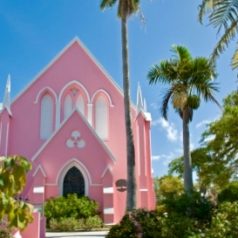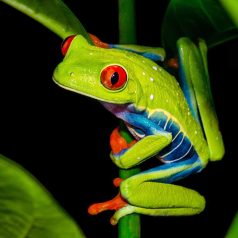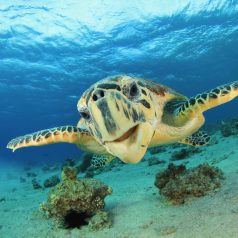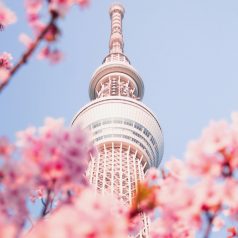 Bermuda is not – as many people assume – in the Caribbean or even in the Tropics. It's in the mid-Atlantic and the best time to visit is summer when you can enjoy long lazy days on pink sand beaches, warmed by endless sunshine with opportunities to play golf or take boat trips. We recommend staying at Cambridge Beaches or the family-friendly Fairmont Southampton.
If you crave real wilderness, head to Alaska where you can kayak amongst glaciers, go whale watching, explore the world's second biggest rainforest and join an expedition cruise through the famed Inside Passage. For inspiration see these escorted group tours and self-drive adventures.
In Asia, this is a good time to visit Japan. You might get a few rain showers in Tokyo but you'll find glorious weather on the northern island of Hokkaido. See late availability deals.
There aren't many destinations in South East Asia at their best in our summer but Borneo is an exception. As well as white-sand beaches, it has orang-Utans and pygmy elephants, tribal home stays and jungle treks. We recommend Experience Travel Group which has put together an amazing collection of unique experiences, wildlife encounters and secret places to stay.
June is also a smart month to grab a bargain in Costa Rica with its wonderful beaches, hiking trails, volcanoes, cloud forests and rafting rivers. British Airways has direct flights from Gatwick, and this 12-day Costa Rica Highlights private tour is hard to beat.
Take a trip of a lifetime to the Galapagos Islands – I recommend a luxury small ship cruise to view the wildlife, and combine it with a trip to mainland Ecuador to tour volcanoes, Andean villages and Amazonian rainforest.
Finally, we are seeing a lot of post-pandemic interest in Peru, perhaps because so many people have it on their bucket list. This two-week Train to Machu Picchu tour is a perfect introduction to the country, and providing a big hit.
Family holidays in June
If you're looking for something more family-friendly please see our tips for the best family holidays in June. It is packed full of great ideas for every budget, in the UK, Europe and further afield, selected by our expert editor Amanda Statham.
You can also find hot holidays in June and visit our sister site to find June honeymoons.
Last updated: 1 August 2022
Try our holiday quiz
If you're still stuck for ideas, why not try our fun holiday quiz. Answer 10 easy questions like the one below to find out what kind of holidaymaker you are, and get personalised travel recommendations. Try the quiz now.
Try another month …
January – February – March – April – May – June – July – August – September – October – November – December