Where to go on holiday in July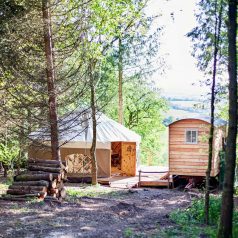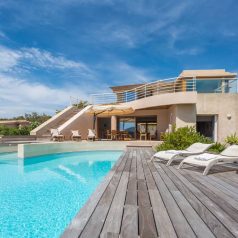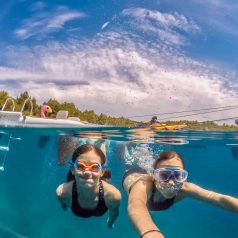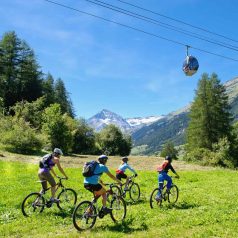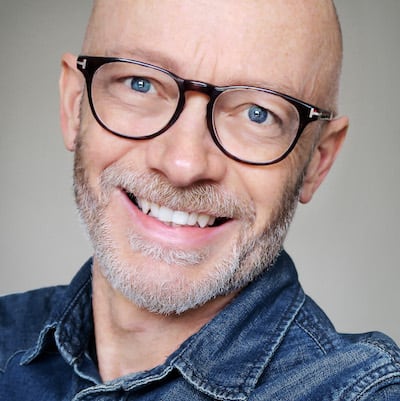 By Mark Hodson, Sunday Times Travel Writer
July is the month when early summer turns to peak season – if you travel towards the beginning of July you can escape the school holidays and pick up some surprisingly low-priced deals. As you move further into the month, prices rise, as do temperatures across Europe.
Although the Mediterranean is the obvious place to go on holiday in July – see below for our suggestions – there are many other exciting options: you could go north to Scandinavia or Iceland for long days and midnight sun, or enjoy the clear mountain air of the Alps. You could book an activity holiday, go long haul or save on flights and stay in the UK.
Note: these are my own personal recommendations with links to companies tested and approved by our team of editors. Also see the best family holidays in July and singles holidays in July.

* Did you know you can save up to 40% on holiday prices? See all the latest deals.We publish new deals most weeks and you can get them delivered to your inbox by entering your email address below.
Quick links
Mediterranean – UK – Caribbean – Activity holidays – Long haul – Family – Head north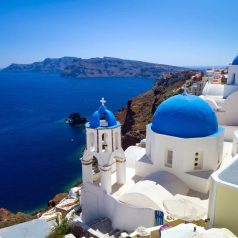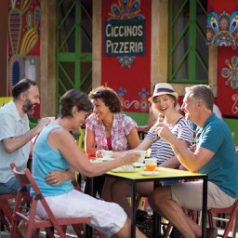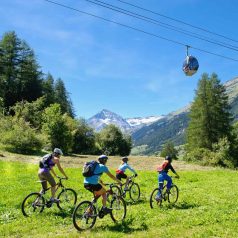 Mediterranean holidays in July
Renting a private villa with pool is one of the best ways to experience the Med. We recommend the pretty coastline of Catalonia for fishing villages, pretty coves and mountains, the lovely north-east corner of Corfu and Paxos, a step-back-in-time Greek island.
If you want beach holidays in July, head to the Costa de la Luz in south-west Spain, or the delightful but often overlooked French island of Corsica.
Malta offers sun, sea and a fascinating dose of history while neighbouring Gozo is all about sleepy charm.
Once you get away from the busiest resorts, the Balearic Islands are superb – choose between Mallorca, Ibiza or Menorca.
If you really want to escape the crowds, consider the Alentejo region of Portugal, which has beautiful sandy beaches, pretty white-washed villages and charming hotels, but has been largely untouched by tourism. It's like the Algarve 40 years ago. A great way to explore Portugal is a fly-drive, sleeping in a variety of historic pousada hotels.
Another unspoilt corner of the Med is Montenegro where you'll find great food, historic old towns, mountains and shingle beaches. I love this collection of boutique hotels.
Slovenia is also criminally overlooked. It's a beautiful compact country of sparkling lakes, medieval towns, alpine meadows, vineyards and pretty ports. It's great value, too. Try this fly-drive holiday.
There are so many wonderful options in Turkey. On the so-called Turquoise Coast, you'll find wonderful hotels in charming unspoilt resorts such as Kalkan and Fethiye.
It can be hard to find a high quality all-inclusive resort in the Med, but we love the IKOS group in Greece. Head to the IKOS Olivia in Halkidiki or the IKOS Dassia in Corfu.
Mainland Italy is one of the best holiday destinations in July. We recommend Tuscany where you can rent a villa with private pool and explore medieval hilltop towns and cultural highlights including Lucca, Florence and Pisa.
In Puglia you can also opt to stay in a five-star masseria or one of these luxury self-catering trulli with pools.
The Italian islands of Sicily and Sardinia have superb beaches: we recommend Forte Village in Sardinia and Verdura Golf & Spa Resort in Sicily – both world-class. July is also a great month to explore the dramatic Amalfi Coast. Find more holiday ideas in Italy.
If you want to combine adventure, culture and relaxation, take a cruising holiday aboard a traditional gulet to explore the Turquoise Coast of Turkey with lots of swimming in deserted bays, and guided visits to cultural sites.
For something different, you could combine a luxury rail journey starting in London with a cruise on a tall trip sailing from Cannes for the French Riviera and Corsica. See more Rail & Sail holidays.
See our selection of the best Mediterranean holidays, and more holiday ideas in Spain.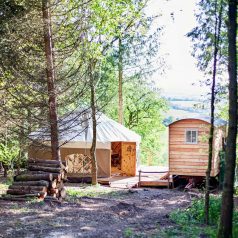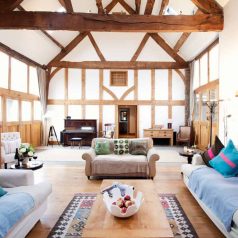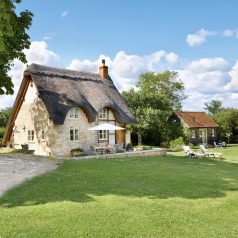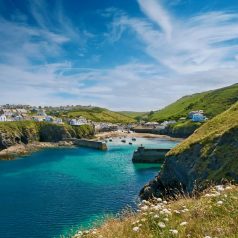 UK holidays in July
In recent years July has been the month with the most reliable weather in the UK. You could enjoy the surfing, seafood and coastal paths on offer in Devon and Cornwall. You'll need to book these well in advance.
You could rent a cottage with Classic Cottages close to a stunning sandy beach, or in remote countryside.
Dorset is sometimes overlooked in the rush to get to Devon or Cornwall, but its Jurassic Coast has surged in popularity, partly inspired by ITV's Broadchurch which was filmed in West Bay. Rent a charming holiday cottage or stay in a shepherd's hut.
July is a great month to rent a boat with Waterways Holidays to explore one of the UK's many beautiful rivers and canals. Popular choices include the Norfolk Broads. Or you could stay at a luxury woodland lodge with your own outdoor hot tub in Sherwood Forest. If you love challenging walks, rent one of these luxury cottages in the Lake District.
You could rent a former lighthouse keeper's cottage, or stay on a working farm in Devon. And if you don't want to leave your dog behind, this selection of dog-friendly cottages in England, Wales, Scotland and Ireland is for you.
For a touch more pampering, stay at one of our recommended hotels including Gilpin Lodge in the Lake District.
If you want a stylish place to stay in a remote location it's hard to beat Pen-y-Dyffryn Country Hotel which is set in five acres of grounds in the rolling hills of the Welsh-Shropshire border. It has an award-winning restaurant, lovely bedrooms and also welcomes pets. Nearby in the market town of Bishops Castle, The Castle Hotel is a great base for exploring the surrounding countryside. It has 12 rooms and a gourmet restaurant.
Check out this collection of boutique hotels and cottages in the UK which includes budget options such as this groovy guesthouse in Brighton and upmarket picks such as Olga Polizzi's Hotel Tresanton in Cornwall.
For something more grand, you could get together with family or friends to rent a Downton Abbey-style stately home.
A sea crossing is always an exciting way to start a holiday. The ferry journey to the Isle of Wight takes as little as 22 minutes with Wightlink which has more than 100 crossings every day (see the latest offers).
You could take a ferry or flight to Jersey which has castles, sandy beaches and great restaurants, all with a distinct French accent. Stay at the Pomme d'Or Hotel in the capital St Helier, or the resort-style Merton Hotel.
This is a great time of year to visit Scotland. You can rent a cottage beside a loch or travel to the Highlands and the Isle of Skye on an overnight sleeper train from London. Highlands and the Isle of Skye. In the Hebrides, you could join a small boat cruise to explore remote islands such as Mull, Jura and Iona, where you can fish, swim, dive, set lobster pots, go kayaking, and see dolphins.
Love the arts? Explore Britain on a small-group cultural tour. Under the guidance of an expert in art, music or architecture, you can visit some of the Great Houses of England or attend a classical music festival.
Find more UK holiday ideas.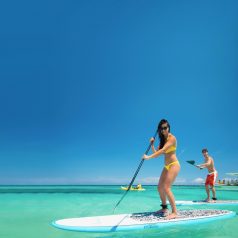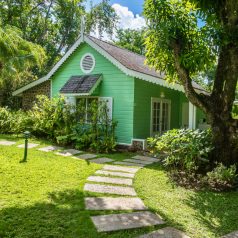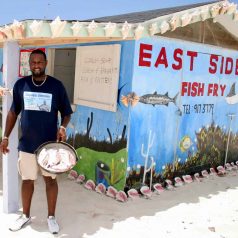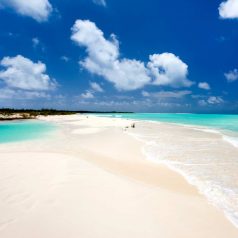 The Caribbean in July
July is not high season in the Caribbean, but it's a great time to visit with modest prices and good weather.
You'll find some of the world's best white-sand beaches on Anguilla along with gorgeous hotels.
Antigua has direct flights, friendly people and a fabulous choice of hotels, while the Cayman Islands are known for diving, snorkelling, stingray encounters and kayaking through ancient mangroves. There's something for everyone on Barbados, whether you want to party hard, pose on the Platinum Coast, play golf or lime with the locals.
Couples who want an all-inclusive resort should head to Sandals which has fabulous properties in Antigua, Grenada and Barbados. Families should head to Beaches Resorts in the Turks & Caicos Islands.
See details of the Caribbean weather in July and the hottest islands.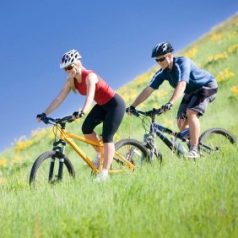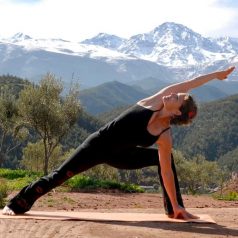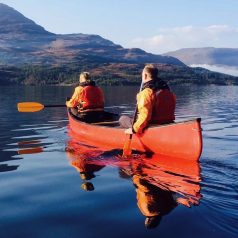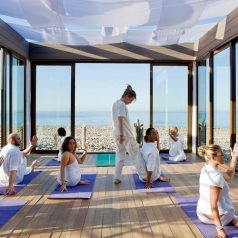 Activity and culture holidays in July
If you don't want to lie on a beach, how about an independent cycling tour in Europe with Inntravel, or a walking holiday in the splendid mountain countryside of northern Spain.
The Alps in summer are gorgeous: great weather, clean air, low humidity and sparkling lakes where you can swim or enjoy a range of activities as well as summer skiing. See the latest special offers. It's also a great time of year to get a deal at The Lodge in Verbier, a luxury chalet owned by Sir Richard Branson.
There are direct flights from Gatwick to the Azores where the whale and dolphin watching season is in full swing. The 24ºC temperature is perfect for lazing on the beaches or walking or cycling in the lush volcanic countryside.
In Italy, the Verona Opera Festival runs throughout July and includes open-air performances of operas such as Aida, Carmen and La Traviata in the city's magnificent Roman arena.
Or explore the "real Spain" amongst the medieval walled towns and national parks of Extremadura. Try this 8-night self-drive tour from Seville to Madrid.
Further afield, you could take a fly-drive holiday in the USA. Hit the road for 15 nights on Route 66 between Chicago and LA, or enjoy the elegance and natural beauty of New England .
See my colleague Annabelle Thorpe's recommendations for short breaks in July.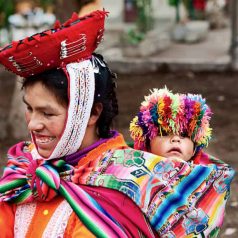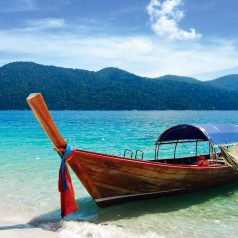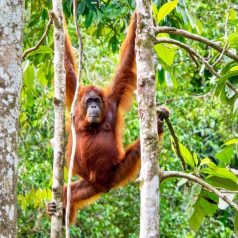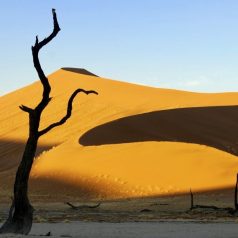 Long haul luxury holidays in July
Many popular long haul destinations experience rainfall and high humidity in July, so you need to select carefully. It's a good time of year to visit Peru, or you could head to Colombia which has thrown off its reputation for drugs and violence to emerge as one of the most exciting – and friendly – destinations in Latin America.
Many destinations in Asia are wet in July, but the east coast of Malaysia and Thailand is an exception. Head to Koh Samui, where backpacker huts have been replaced by gorgeous hotels such as Anantara BoPhut Resort & Spa.
Borneo is another option. Although it has sensational white-sand beaches, the real attractions are inland, from Orang-Utans and pygmy elephants to tribal home stays, white-water rafting trips and jungle treks. Check out all the amazing experiences on offer.
If Africa, July is a great month for a safari holiday in Botswana. It's also a perfect time to join a gorilla tracking safari in the mountains of Uganda. You can also track lemurs and go whale watching in Madagascar.
Bermuda is warm and sunny in July, with its pink sand beaches, lush gardens and pastel houses. Best places to stay include Cambridge Beaches, the child-friendly Fairmont Southampton and the good-value Grotto Bay Resort.
July is also a good month to explore the natural wonders of the Galapagos Islands – take a luxury small ship cruise on the MV Santa Cruz or Athala II.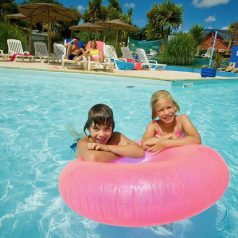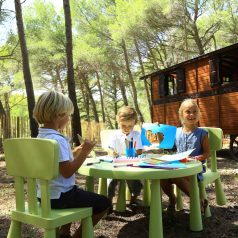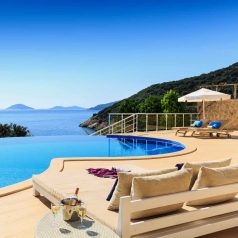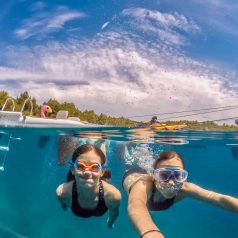 Family holiday ideas in July
The Italian Lakes offer a picturesque setting for family holidays in July, with charming hotels, great beaches and lots of opportunities for boat trips and activities. Or enjoy the all-inclusive water sports at the new Paleros Beach Resort in Greece.
In Greece, we recommend the gorgeous MarBella Corfu with its family pool suites and spectacular kids clubs. The island of Crete has many charming houses to rent and some first-class hotels including the family-friendly GK Beach Hotel.
The coastline of Northern Spain is perfect for families in July. It offers beautiful beaches, green countryside, excellent food and wine, mountains and historic villages – but unlike southern Spain, it doesn't attract crowds of package tourists. Fly or take the overnight ferry, staying in a villa with private pool.
In Britain we particularly like Sands Resort Hotel in North Cornwall, which has a great programme for children.
If you're travelling with an extended family, you could rent a large house that sleeps 12 or more. The Big Domain has a fascinating collection of houses, villas and chalets in the UK and overseas, by the sea, in cities and in the countryside. You can also rent a chateau in France with Oliver's Travels (see their latest special offers).
For smaller groups check out this selection of villas with private pool in some of the most desirable parts of France including Languedoc-Roussillon, the Dordogne and the Côte d'Azur. For value, head to the often-overlooked region of Aquitaine which has some of the best beaches in France.
Find more ideas on our sister website, 101 Family Holidays.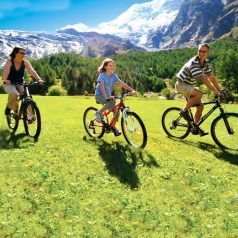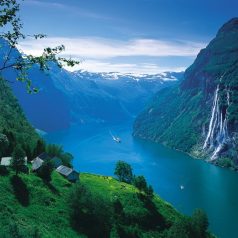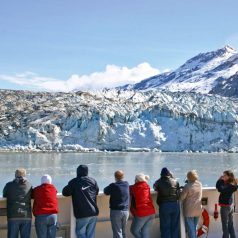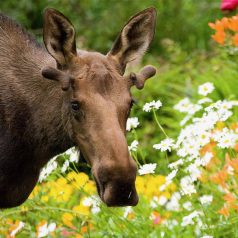 Head north
July is not just about going south – it's also a great month to head north to enjoy long sunny days, beautiful unspoilt scenery and a glimpse of the midnight sun.
How about a holiday in Iceland to explore an amazing country of mountains, glaciers, volcanoes and geysers. Choose from some great fly-drive tours and see the latest special offers.
Head to Norway for dramatic summer scenery, spectacular skies and fascinating culture. You can whales and traditional fishing villages in the Lofoten Islands.
If you want to explore nature in the raw, how about the Faroe Islands, located between Norway and Iceland and only a short flight from Edinburgh. You can explore the 18 islands by tunnel and ferry on a fly-drive.
You could discover the wild beauty of Alaska where in July and August you can join an expedition cruise through the Inside Passage and explore Glacier Bay National Park. Find out more about small-ship cruises and whale-watching in Alaska.
For a short break, ride Europe's highest railway between Olso and Bergen on a four-night Roof Across Norway trip or join a Brown Bear Adventure in remote eastern Finland. You could spend a few days in one of the great German cities – Cologne or Berlin.
Find more hot holidays in July and see our sister site for honeymoon destinations in July.
Try another month …
January | February | March | April | May | June | July | August | September | October | November | December
Try our holiday quiz
If you're still stuck for ideas, why not try our fun holiday quiz. Answer 10 easy questions like the one below to find what kind of holidaymaker you are, and get personalised travel recommendations. Try the quiz now.
Last updated: 5 May 2022