Where to go on holiday in January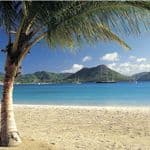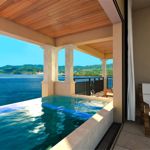 * Best time of year for bargain winter sun breaks
* Canary Islands and The Gambia offer low prices

By Mark Hodson, Sunday Times Travel Writer and Editor of 101 Holidays
January is one of the best months to go on holiday – not just because the weather is so grim in the UK, but because there are so many cut-price deals to be found. This is the time of year when most people are paying off their Christmas credit card bills and tightening their belts. So for those with cash to spend there are great bargains on holidays in the sun. Here, I explain where to go on holiday in January. If you are travelling alone, see our guide to the best singles holidays in January. Note: all the travel companies featured are personally recommended by our editors.

Quick links
Mid haul – Beach holidays – Tours – Healthy holidays – Winter cool – Caribbean – Ski – USA
Mid haul sunshine
If your priority is just to escape the grim weather at home and find a hot holiday in January, I recommend Tenerife or Madeira (now served by new direct flights with British Airways). Both are just four hours flying time from the UK.
It's only seven hours flying time from the UK to the Arabian Gulf where you'll find temperatures of around 29°C – plus great beaches, buckets of sunshine and a dazzling array of attractions. For glitzy hotels, fine dining and amazing shopping, head to Abu Dhabi where best places to stay include the five-star Jumeirah at Etihad Towers and the great-value Park Inn. Check out the latest special offers.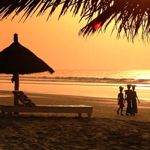 Beach holidays in January
I recommend The Gambia for a cheap holiday in January. This charming, friendly low-cost beach destination on the West African coast has much-improved hotels and great weather: about 31°C and 9 hours of daily sunshine. Last January I stayed at the Kombo Beach Hotel, which I can highly recommend. Check out the January holiday deals.
Another good-value option is the Cape Verde Islands, a diverse archipelago between West Africa and South America, but easily accessible by direct flights from the UK (in less than 6 hours). With temperatures of 24°C in January, superb beaches and excellent choice of hotels, this is a real up-and-coming destination. View the latest special offers here.
Another destination for good-value tropical beaches in January is Mexico, particularly if you're looking for an all-inclusive option. If you like an all-singing, all-dancing resort, head to Cancun, while Puerto Vallarta has more local character.
Bali is a great destination for winter sun, with stunning beaches and fascinating colourful local culture. Beyond Bali, the fascinating archipelago of Indonesia offers some of the world's most beautiful marine parks, along with breathtaking temples, forest and wildlife from Orang-Utans to Komodo dragons. Try this Essential Java and Bali tour.
Thailand is a perennial favourite and remains great value, although you should avoid the east coast beaches in January, which is rainy season. Phuket and Krabi and the surrounding islands such as Ko Phi Phi are perfect. It's also a great time of year to tour Thailand and the temperatures and humidity are not too high. Check out Experience Travel Group which has an inspiring selection of tailor made private tours focussing on jungle, temples and cuisine.
If you've explored the main sights of South East Asia, how about venturing to the Philippines for island hopping, idyllic beaches, marine life and natural wonders. Highlights include the islands of Bohol, Palawan and Cebu.
If you're ready to splash out on a tropical island, the Indian Ocean is a great choice in January – perhaps a luxury hotel in Mauritius, an overwater villa in the Maldives or a gorgeous beach hideaway in the Seychelles.
For something less expensive, head to Goa in India where white-sand beaches, great food and world-class sunsets can be had at bargain prices. Expect 9 hours of daily sunshine and 28ºC temperatures. Choose between a beachfront hotel or a comfortable homestay such as Fort Tiracol or Panjim Inn. Check out the latest special offers.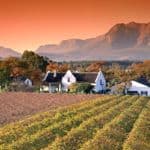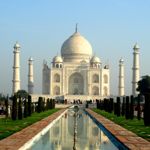 Touring holidays in January
January is an excellent month to explore Southeast Asia. Immerse yourself in the history, culture and culinary joys of Malaysia or Vietnam. Or explore the ancient temples of Angkor in Cambodia.
India offers almost endless possibilities. In the North, where temperatures are a very comfortable 25°C, I would opt for a private tour with TransIndus, taking in Delhi, Jaipur and the Taj Mahal in Agra.
You'll find plenty of wildlife in Africa. Head to Kenya to see the Big Five on safari, or get up close and personal with the wildlife on a walking safari. How about the sunny Western Cape of South Africa for a two-week self drive holiday visiting Cape Town, the Winelands and the Garden Route.
It's the dry season in Costa Rica, a thrilling and safe country with Caribbean and Pacific beaches, volcanoes, cloud forests, jungle and wildlife reserves. Check out this 12-day Essential Highlights self-drive tour which starts at less than £1,200 per person including flights.
It's middle of the summer in South America where Brazil and Argentina are two of the world's most exciting and diverse nations. We recommend Dehouche, a locally-based tour company run by expat Brits. They know all the best places to stay and can put together an itinerary to fit your personal needs.
Or head to Colombia for an exciting combination of beach, mountains, jungle and rainforest. This 10-night Signature Colombia private tour includes the Gold Museum in Bogotá, the lively colonial port of Cartagena on the Caribbean coast, Medellín, the underground Salt Cathedral in Zipaquirá, coffee plantations, a butterfly farm, remote Andean villages and the exotic Rosario islands.
Both Australia and New Zealand are expensive over New Year – air fares shoot up in price – but once the holiday period is over, and crowds thin out, the summer down under is a great time to experience these wonderful destinations. Most popular options are fly-drive holidays, though you can also opt for a luxury rail holiday in Australia, or a motorhome rental in New Zealand.
For sensational wildlife encounters, you could take a small-ship cruise through the pristine waters of the Galapagos Islands. Or discover natural wonders – volcanoes, deserts, lakes, fjords and glaciers – in Chile, where you can also encounter the mythical statues on Easter Island.
For mind-blowing beaches, pristine reefs and lagoon resorts, how about the South Pacific.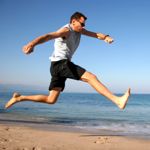 Healthy holidays
Many people in January want to shrug off the excesses of the Christmas period and take a healthy break. If so, we can recommend some excellent specialist companies. We love in:spa's health and fitness retreats in Marrakech, or you could take a ski fitness break in the Italian Dolomites.
Head to the Caribbean where The Bodyholiday, LeSPORT is looking amazing after its $20 million refurbishment. It offers an all-inclusive beach holiday with a programme of healthy activities and rejuvenating treatments included in the price.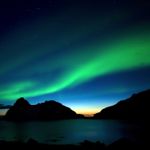 Cool winter holidays
Holidays in January are not just about sun seeking. You could go north to discover natural wonders and wilderness. One of the most exciting winter trips is to see the Northern Lights. Find a great selection of Northern Lights trips here.
Every year in Sweden the Ice Hotel is rebuilt from huge slabs of ice. It's a special place to stay and includes one night wrapped in reindeer skins on an ice bed (an amazing experience!). You can fortify yourself with vodka shots at the ice bar. Or watch the Northern Lights from one of these Glass Igloos in Finnish Lapland.
Check out this selection of winter breaks in the snow which include cross-country skiing in Austria and snowshoeing in Switzerland. Or take a New Year foodie break in a gastro centre such as Bologna, Turin or Salamanca.
The city of St Petersburg in Russia is never more beautiful than when snow is piled high on the pavements and there is skating on frozen rivers. A romantic gem.
If you want sunshine at any cost and don't want to fly long haul, see our guide to where's hot in Europe in January.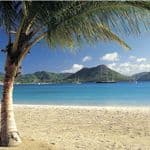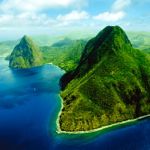 Caribbean holidays in January
The Caribbean is one of the best holiday destinations in January, particularly if you love beaches: the weather is sublime and after the peak season of Christmas and New Year, prices dip a little. I particularly recommend Barbados if you like glitzy restaurants and social buzz. If you want a pure beach experience, check out Anguilla.
The Cayman Islands, Tobago and Jamaica all offer interesting things to do, as well as stunning beaches. The Cayman Islands are particularly good for diving. Jamaica has an abundance of cultural and natural sights, while Tobago has a lovely small-town laid back atmosphere.
St Lucia is one of the most scenic – and friendly – islands of the Caribbean, with lush countryside, volcanic peaks and charming fishing villages. Best hotels include Windjammer Landing and the couples-only Rendezvous.
Cuba is great value and offers a unique combination of world-class beaches and a fascinating culture and history. It's a perfect multi-centre destination – you should stay for a few days in the capital, Havana, combined with the sleepy colonial city of Trinidad and the stunning beaches of Cayo Leviso.
Couples in search of pampering should look at Sandals Royal Plantation in Jamaica (see their latest special offers). Or how about setting sail on a tall ship cruise of the Caribbean with Star Clippers. You'll get your winter sun in January, and you'll visit a selection of islands on an intimate vessel that can enter small harbours off bounds to larger cruise ships.
If you're looking for a discount cruise around the Caribbean, check out these latest deals. Or see our full selection of the best Caribbean holidays in 2018-2019.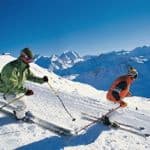 Ski holidays
No article about holidays in January would be complete with a mention of skiing. For a great-value break on the slopes, choose a chalet holiday with Ski Total – and check here for January deals.
For a family ski trip, I can personally recommend Esprit Ski for their exceptional childcare (I've travelled with them several times with my own kids), while Peak Retreats is an award-winning operator that specialises in budget ski holidays in top French resorts.
Luxury skiing can be found in Verbier at The Lodge, Verbier.
* See more winter sun holidays in 2018 and 2019. Not sure about the weather? Find out where is hot in January.
You can also visit our sister site for honeymoon ideas in January.
Last updated: 17 July 2018
Try our holiday quiz
If you're still stuck for ideas, why not try our fun holiday quiz. Answer 10 easy questions to find out what kind of holidaymaker you are, and get personalised travel recommendations. Try the quiz now.
Try another month …
February | March | April | May | June | July | August | September | October | November | December