Where to go on holiday in January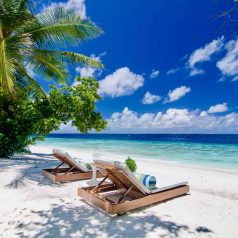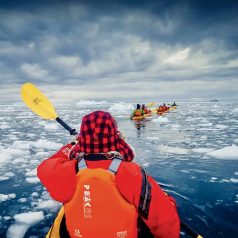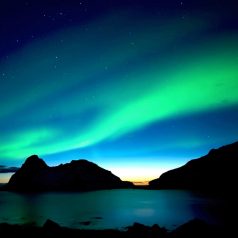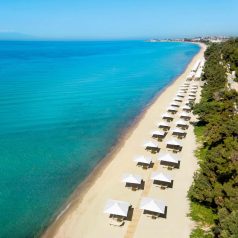 * Best time of year for bargain winter sun
* Last-minute deals in January 2023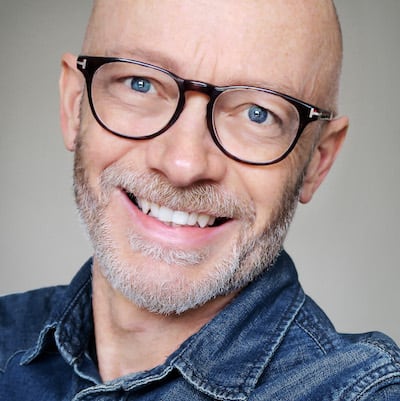 By Mark Hodson, Sunday Times Travel Writer
January is one of the best months to go on holiday – not just because the weather is so grim in the UK, but because there are so many cut-price deals to be found. Most people are paying off their Christmas credit card bills and tightening their belts, so for those with cash to spend there are bargains to be found.
Follow the links below for details of prices, dates and booking policies.
* Did you know you can save up to 40% on holiday prices? See our latest travel deals and enter your email address below to get updates every fortnight.
Quick links
Mid haul – Beach holidays – Caribbean – Healthy holidays – Winter cool – Ski – Tours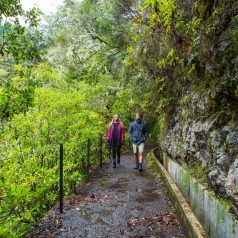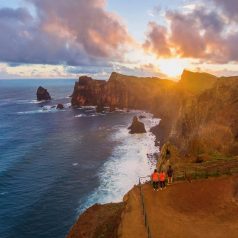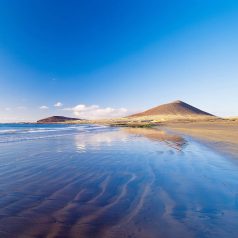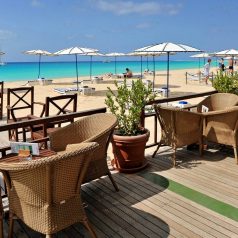 Mid haul sunshine
If your priority is just to escape the grim weather at home and find a hot holiday in January, I recommend Tenerife or Madeira (now served by direct flights with British Airways). Both are just four hours flying time from the UK. You can expect about six hours of daily sun and 20ºC. Find more holiday ideas in the Canaries in January.
It's six hours flying time to The Gambia but this is a great option for a cheap holiday in January, and it's really hot. A small friendly country on the West African coast, The Gambia has much-improved hotels and promises temperatures of 31°C and 9 hours of daily sun. I've stayed with my family in January at the Kombo Beach Hotel, which I highly recommend. Check out the January deals.
Another good-value option is the Cape Verde Islands, a diverse archipelago situated between West Africa and South America, but easily accessible by direct flights from the UK (also six hours). With temperatures of 24°C in January, sandy beaches and excellent hotels, this is a real up-and-coming destination. View the latest offers here.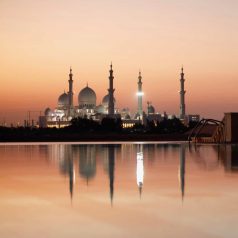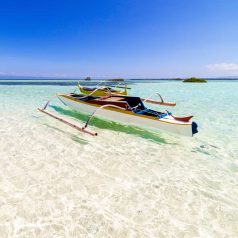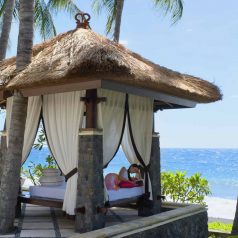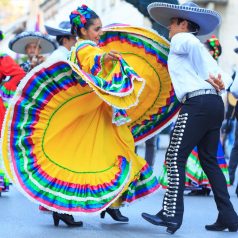 Beach holidays in January
It's a seven-hour flight to the Arabian Gulf which offers temperatures of around 29°C, plus pristine beaches, buckets of sunshine and a dazzling array of attractions. For glitzy hotels, fine dining and amazing shopping, you could try up-and-coming Abu Dhabi. See the latest offers.
You'll find similar weather in Dubai – which has even more to see and do and stunning hotels such as Burj Al Arab – and neighbouring Oman which is home to 5,000 years of Middle Eastern history. Also consider Qatar which combines art, culture and swanky hotels with opportunities to explore the desert.
Thailand is perfect in January, particularly along the western Andaman coast. Experience Travel Group will take you off the tourist trail to experience authentic encounters with nature, local people and hidden beaches. Stay at Koh Jum Beach Villas and explore Khao Sok National Park. Set sail on a traditional  Siamese junk, and experience kayaking by starlight.
You could head to Goa in India where white-sand beaches, great food and world-class sunsets can be had for bargain prices. Expect nine hours of daily sunshine and 28ºC. Choose between a beachfront hotel or a comfortable homestay such as Panjim Inn. Check out the latest offers.
The Indian Ocean is a wonderful choice in January – perhaps a luxury hotel in Mauritius, an overwater villa in the Maldives or a private island resort in the Seychelles.
Bali has stunning beaches and a fascinating and colourful Hindu culture, and is excellent value. You might get some tropical rain showers, but the temperature will be about 30ºC.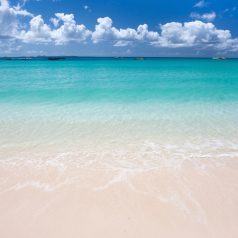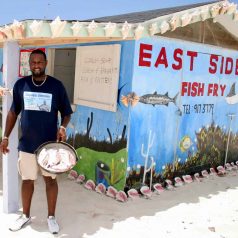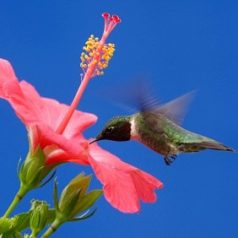 Caribbean holidays in January
The Caribbean is one of the best holiday destinations in January, particularly if you love beaches. The weather is sublime and after the peak season of Christmas and New Year, prices dip a little. I recommend Barbados if you like glitzy restaurants and social buzz. If you want a pure white-sand beach experience, check out Anguilla.
The Cayman Islands has stunning beaches and are particularly good for diving.
St Lucia is one of the most scenic – and friendly – islands of the Caribbean, with lush countryside, volcanic peaks and charming fishing villages. Best hotels include Sugar Beach and the family-friendly St James's Club.
If you want Caribbean beaches at low prices in January take a look at Mexico, particularly if you want to go all-inclusive. The best-value resorts are in Cancun including the stunning five-star Dreams Riviera Cancun Resort & Spa.
Cuba is also good value and offers a unique combination of world-class beaches and fascinating culture and history. It's a perfect multi-centre destination – you could stay for a few days in the capital, Havana, combined with the colonial city of Trinidad and the stunning beaches of Cayo Santa Maria.
Or join a tall ship cruise of the Caribbean with Star Clippers. You'll get your winter sun in January, and you'll visit a selection of islands on an intimate vessel that can enter small harbours that are off bounds to larger ships.
If you're looking for a discount cruise around the Caribbean, check out these latest deals. Find the hottest Caribbean islands in January and see our guide to the best Caribbean holidays.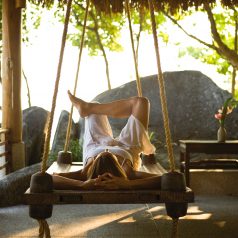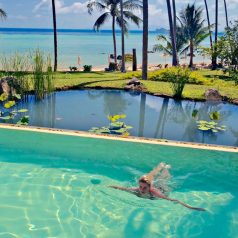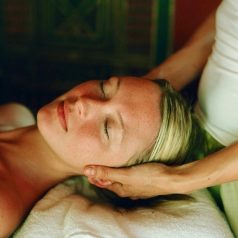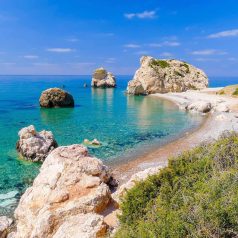 Healthy holidays
Many people in January want to shrug off the excesses of the Christmas period and take a healthy break. If so, we can recommend some excellent specialist companies. We love in:spa's health and fitness retreats in Europe and Morocco, or you could take a fitness training break or go hiking in the Atlas Mountains of Morocco.
In the Caribbean, BodyHoliday on the island of St Lucia looks amazing after a $20million refurbishment. It offers an all-inclusive beach holiday with a programme of healthy activities and rejuvenating treatments included in the price.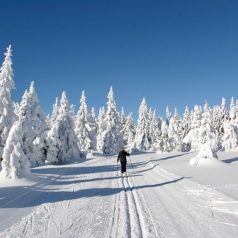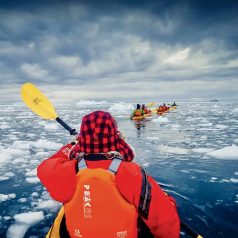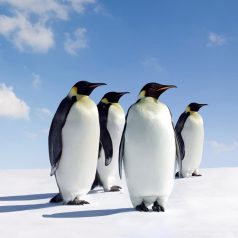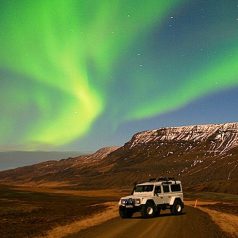 Cool winter holidays
Holidays in January are not just about sun seeking. You could go north to discover natural wonders and wilderness. One of the most exciting winter trips is to see the Northern Lights in Iceland.
Every year in Sweden the ICEHOTEL is rebuilt from huge slabs of ice. It's a special place to stay and includes one night wrapped in reindeer skins on an ice bed (an amazing experience!). You can fortify yourself with vodka shots at the ice bar. Or watch the Northern Lights from one of these Glass Igloos in Finnish Lapland. See a full range of Northern Lights holidays.
If downhill skiing isn't your thing, check out this selection of winter breaks in the snow which includes cross-country skiing in Austria and snowshoeing in Switzerland. Or take a New Year foodie break in a gastro centre such as Bologna, Turin or Salamanca.
At the other end of the globe, January is a great time to cruise the Antarctic as penguin chicks begin to hatch and whale sightings become more frequent. See this selection of expedition cruises.
If you want sunshine at any cost and don't want to fly long haul, see our guide to where's hot in Europe in January.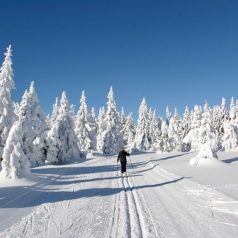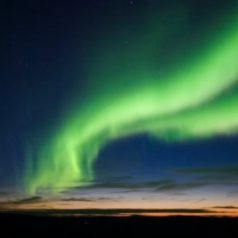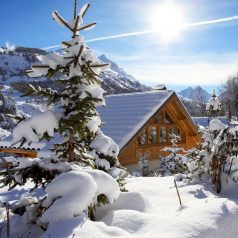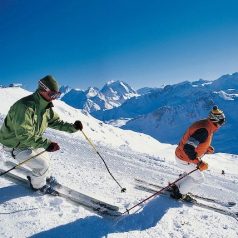 Ski holidays
No guide to holidays in January would be complete with a mention of skiing. For a great-value break on the slopes, choose a chalet holiday with SNO – check here for January deals.
For a family ski trip, Peak Retreats is an award-winning operator that specialises in budget ski holidays at top French resorts.
Luxury skiing can be found at The Lodge, Verbier owned by Sir Richard Branson.
* See more winter sun holidays. Not sure about the weather? Find out where is hot in January.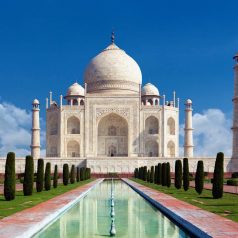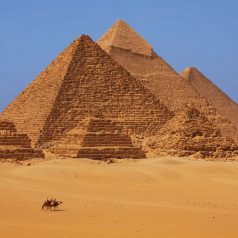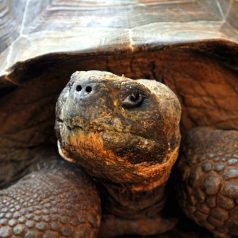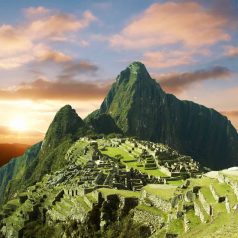 Touring holidays in January
January is an excellent month to explore Southeast Asia. Immerse yourself in the history, culture and culinary delights of Malaysia or Vietnam. Or explore the ancient temples of Angkor in Cambodia.
India offers almost endless possibilities. In the North, where temperatures are a very comfortable 25°C, I would opt for this tour, Passage through Rajasthan, taking in Delhi, Jaipur, Udaipur, Jodhpur and the Taj Mahal in Agra. You can join a small group tour or take a private tour with car and driver.
For wildlife encounters, it has to be Africa. Head to Kenya to see the Big Five on game drives and walking safaris. It's the middle of summer in the sunny Western Cape of South Africa where this two-week self drive holiday will take you to Cape Town, the Winelands and the Garden Route.
It's dry season in Costa Rica, a thrilling and safe country with Caribbean and Pacific beaches, volcanoes, cloud forests, jungle and wildlife reserves. Look at all the things you can do on a 12-day private tour.
It's also mid-summer in South America where Brazil and Argentina are two of the world's most exciting and diverse nations. We recommend Dehouche, a locally-based tour company run by expat Brits. They know all the best places to stay and can put together an itinerary to fit your personal needs.
the icebergs and glacial fjords of Patagonia.
For wilderness and natural wonders, it's hard to beat Chile where you can explore the strange and beautiful moonscapes of the Atacama Desert, the mysterious stone figures of Easter Island and the icebergs and glacial fjords of Patagonia.
For the sort of unique wildlife encounters that make you stop in your tracks, take a small-ship cruise through the pristine waters of the Galapagos Islands.
For mind-blowing beaches, pristine reefs and lagoon resorts, how about the South Pacific.
If you want all-out luxury, check out the Eastern & Oriental Express, an opulent 1920s-style train journey that travels between Bangkok and Singapore in four days.
If you're travelling alone, see the best singles holidays in January. You can also visit our sister site for honeymoon ideas in January.
Last updated: 5 August 2022
Try another month …
January | February | March | April | May | June | July | August | September | October | November | December