Where to go on holiday in December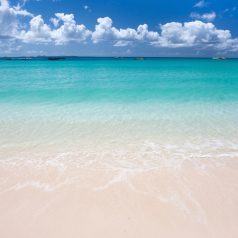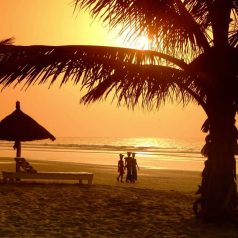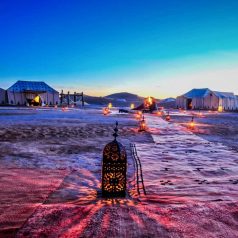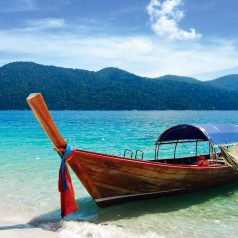 * Best destinations for winter sun bargains
* Fly six hours for 31ºC sunshine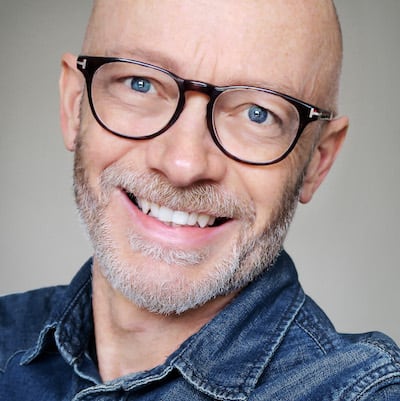 By Mark Hodson, Sunday Times Travel Writer
December is a great time to escape the gloom and grab some winter sun, and prices are low if you avoid the Christmas holiday period.
If you want a short flight, it's only four hours to the Canaries or the Portuguese island of Madeira. In the Med, you can usually find warm temperatures in Cyprus.
If you want genuinely hot weather in December you will need to travel a bit longer. It's six hours to The Gambia and seven hours to Dubai in the Arabian Gulf. It's also a wonderful time to be in the Caribbean.
All the travel companies featured are personally recommended by our editors. Also see our guides to the best singles holidays in December and where to go on holiday at Christmas.

* Did you know you can save up to 40% on holiday prices? See our latest travel deals and enter your email address below to get updates every fortnight.
Quick links
Mid haul – Caribbean – Asia – Southern hemisphere – Cool winter holidays – UK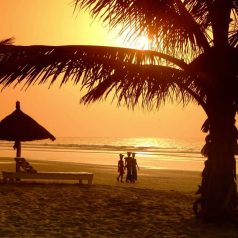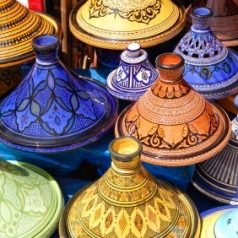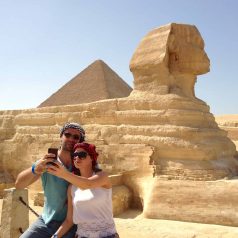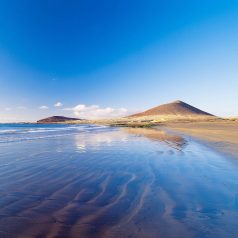 Mid-haul holidays in December
One of the most exciting regions for a burst of sunshine in December is the Arabian Gulf. For lavish hotels, great shopping, beaches and entertainment you can't beat Abu Dhabi, which combines sleek modern hotels with touches of the "real" Arabia. See the latest special offers. Also consider the high-tech wonders of Dubai with its iconic hotels such as Burj Al Arab, and the dunes, beaches and mountains of Oman. Also consider fast-emerging Qatar which has some staggering hotels with private beaches, art galleries and desert adventures. Flying time: 7 hours; temperature 26ºC.
For a bargain, I recommend The Gambia (31°C and 9 hours of daily sunshine). Flying time is just six hours, there is no jet lag and the food is excellent. Check out the December deals.
It's only four hours flying time to reach Tenerife where even in December the weather is excellent. Expect temperatures of around 20ºC with six hours of daily sunshine. For affordable luxury, I recommend Abama Golf & Spa Resort in Tenerife and the Princesa Yaiza Suite Hotel Resort in Lanzarote. Find the hottest Canary Islands in December.
The beautiful island of Madeira is another great year-round destination within four hours flying time on direct British Airways flights from London. The rugged landscape is ideal for walking, or you can simply lie back and soak up the sunshine and fascinating local culture. Stay at a resort hotel or a traditional quinta, stylish countryside retreats.
It's around three hours flying time to Morocco where you can explore cities, souks, deserts, mountains and remote villages. Expect 19ºC and seven hours of sun in the beguiling city of Marrakech
In Egypt you can expect lots of sunshine and warm temperatures – it's a great time of year for sightseeing with 24ºC and nine hours of daily sun in Luxor. If you want to see the Pyramids, Luxor and the Valley of the Kings, go for a 10-night Classic Egypt holiday which combines a Nile cruise and a few days in Cairo.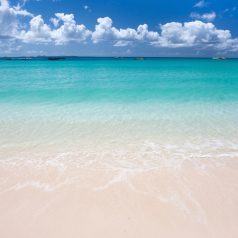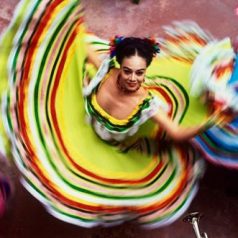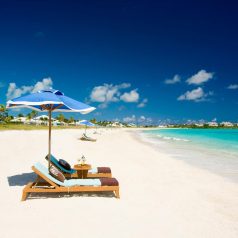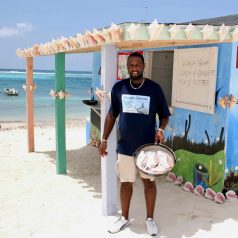 Caribbean holidays in December
The Caribbean is one of the best holiday destinations in December – it's the start of peak season and the weather is perfect. If you're looking for a cheap holiday in December, travel before the Christmas school holidays. Check out Jamaica and the tiny island of Anguilla for lovely beaches and classy hotels.
Barbados is perfect for Christmas and New Year sunshine with a lively restaurant scene – you'll need to book tables early, though. You can get some great deals at The Sands, a new contemporary all-inclusive resort.
You could also take a cruise around the Caribbean: check out the latest deals from Iglu.
Cuba is a good-value destination, combining beautiful beaches with fascinating culture and history. You can drink mojitos and dance the night away in the capital Havana, explore the sites of colonial Trinidad and lounge on the beach at Cayo Santa Maria.
Another value destination with culture and superb beaches is Mexico. Pick your resort carefully: vibrant Cancun has the best combination of luxury resorts, ancient culture and convenient flights. Keep the costs down by picking one of these all-inclusive hotels.
Costa Rica has beaches on both the Caribbean and Pacific coasts, plus a whole lot more. This 12-day Costa Rica Highlights tour includes visits to Tortuguero Jungle Reserve, Monteverde Cloud Forest Reserve and Arenal volcano, plus time on the beach.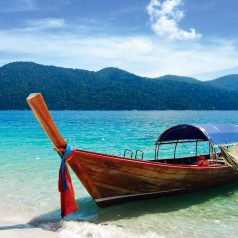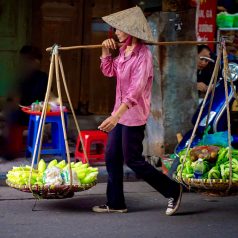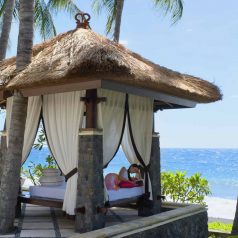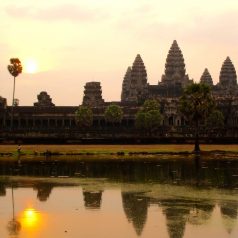 Asia luxury holidays in December
For a bargain beach holiday in December, it's hard to beat Goa in India. Endless white-sand beaches, great food, friendly people and low prices make this a popular choice. Expect 9 hours of daily sunshine and temperatures of 31ºC. See the latest special offers.
The rest of India is so full of great places to visit that you barely know where to start. Don't try to do too much on a single visit. In December, I suggest you focus either on Rajasthan, including Delhi, Agra and Jaipur, or South India .I recommend Cox & Kings which has a selection of private tours (with chauffeur and English-speaking guide) and small group tours.
Expect perfect weather across most of South East Asia. Immerse yourself in the history, culture and amazing food of Malaysia and Vietnam. Try to avoid the east coast of Thailand and Malaysia in December as there is a high chance of rain. Phuket on Thailand's west coast is a much better option with 8 hours of daily sun and 31ºC.
It would be a shame to go all the way to Thailand and just lie on the same beach for two weeks: check out Experience Travel Group which has a selection of bespoke tours and hidden gems, combining culture with sights and relaxation. Its food tours are particularly tempting. Its original ideas include a Slow-Paced Thailand holiday.
Another option is the Eastern & Oriental Express, an opulent train that takes four days to travel sedately between Bangkok and Singapore.
It's a great time to explore the ancient jungle-clad temples of Cambodia, wander the buzzing streets of the capital Phnom Penh and relax on its white-sand beaches. Pick from a selection of luxury tours or a private tailor made trip.
Bali is perfect for beach holidays in December, with culture, warm seas and great-value local cuisine. For something really unusual, the mountain kingdom of Bhutan offers ancient Buddhist temples and Himalayan hiking trails.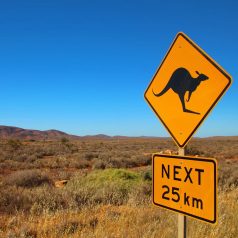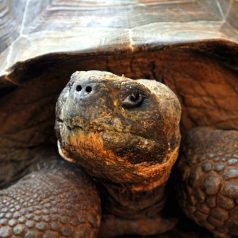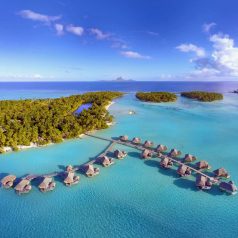 Head south for winter
Fly to Brazil where Rio de Janeiro is famed for its legendary New Year's Eve parties. Argentina is also a fantastic place to explore in December, from the capital Buenos Aires with its rich cultural heritage, to the wine country of Mendoza and Patagonia in the south.
Chile is one of the most astonishingly beautiful countries I've visited – I was blown away by the strange moonscapes of the Atacama Desert. Cox & Kings has a great range of small-group tours and private tours including the chance to visit Easter Island.
Also in Latin America, the pristine Galapagos Islands are a real once-in-a-lifetime experience where you can take a small-ship cruise to see rare species up close.
In Africa you could book a cheap holiday in December on the beach in the Gambia (9 hours of sun, 31ºC) or take a lavish safari in the dramatic surroundings of Botswana.
In Cape Town, you can expect 24ºC and 11 hours of sunshine – you could combine a few days in this beautiful city with the Winelands and Garden Route on a two-week self drive  – find more about South Africa. See more of our favourite holiday destinations in Africa.
Another interesting option is the Cape Verde islands off the west coast of Africa, a delightful collection of islands with great beaches, lush forests and colourful local culture. Flights are direct (just under 6 hours) to the main islands of Sal and Boa Vista and prices are surprisingly low. Expect 27ºC and 7 hours of daily sun. Check out the special offers.
If you dream of remote desert islands, pristine beaches and reefs, the South Pacific is a mind-blowing destination. Don't miss Tahiti, and try to also include Fiji and the Cook Islands.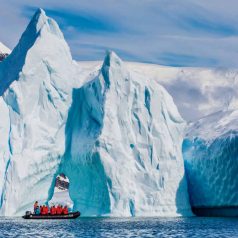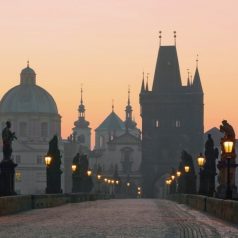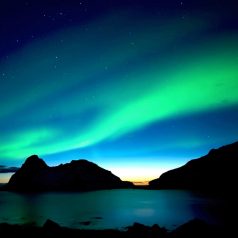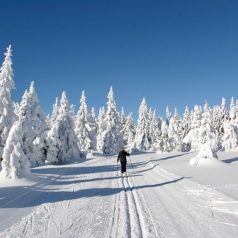 Cool winter holidays in December
December holidays aren't all about winter sun. It's a great time to embrace the cold and make the most of the festive month. You could visit one of the great Christmas markets such as Cologne or Munich, where you can join in local celebrations, concerts, hymn services and ice skating. Lesser-known cities such as Freiburg, Koblenz and Wiesbaden are also recommended.
December is a romantic time of year to visit Prague where like the good King Wenceslas you're likely to find the snow deep and crisp and even.
Experiencing the Northern Lights is on many people's bucket lists. I recommend a trip to Iceland, where you can also explore glaciers, hot springs and geysers, volcanic craters, lava flows and waterfalls.
You could stay at Sweden's ICEHOTEL. As well as the original solid ice structure, there is now a  ICEHOTEL 365 which is open year-round.
In Finland, this four-night Arctic Wildlife tour includes encounters with lynx, wolverine, polar bear and Arctic fox.
December marks the start of the ski season. We recommend a chalet holiday with SNO (see their late deals). If you don't fancy downhill, you could try one of these winter breaks in the snow including cross-country skiing in Austria or snowshoeing in Switzerland.
If cash is tight, try a budget ski holiday in France with Peak Retreats. Want to splash out in style? Head for Sir Richard Branson's The Lodge, Verbier.
In the Southern Hemisphere, it's one of the best months to explore the Antarctic with up to 20 hours of daily sunshine and temperatures at their warmest. This is a very good collection of expedition cruises.
Also see our tips for the best city breaks in December and where's hot in Europe in December.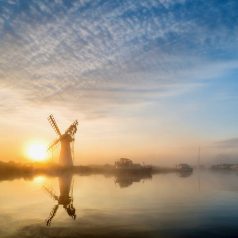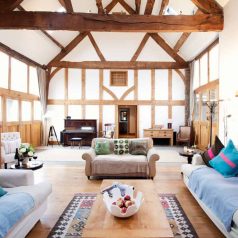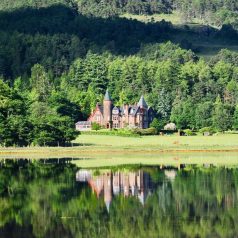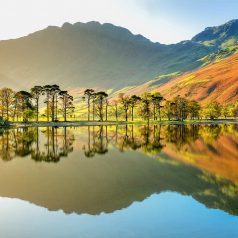 Christmas holiday ideas in the UK
If you're thinking of spending Christmas away from home, we can recommend some great hotels in the UK and Ireland where you'll get a warm welcome and festive celebrations. This can also be a lovely time to explore the British countryside on frosty walks.
We particularly like Gilpin Lodge in the Lake District, and Sands Resort on the north coast of Cornwall.
If you're looking for somewhere to spend Christmas or New Year with a large group of family or friends, you could rent a large house. Check out The Big Domain which has a stunning collection of houses, villas and chalets in the UK and overseas that sleep 12 or more.
Try our holiday quiz
If you're still stuck for ideas, why not try our fun holiday quiz. Answer 10 easy questions like the one below to find out what kind of holidaymaker you are, and get personalised travel recommendations. Try the quiz now.
Also see hot holidays in December, and our expert tips on honeymoons in December.
Try another month …
January | February | March | April | May | June | July | August | September | October | November
Last updated: 5 August 2022