Where to go on holiday in August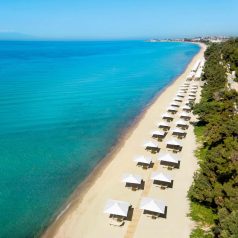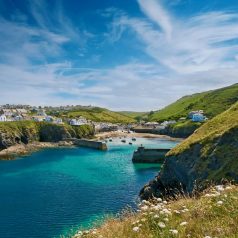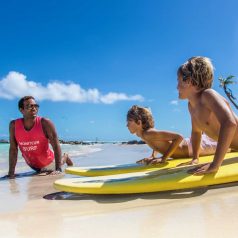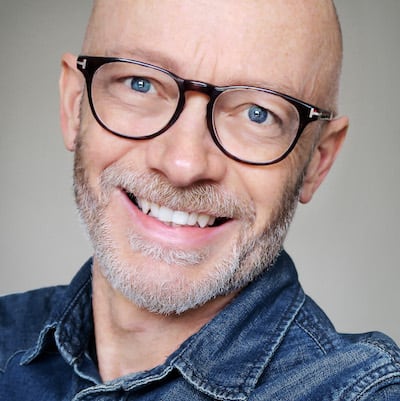 By Mark Hodson, Sunday Times Travel Writer
August is peak season for holidays and in 2022 we are already seeing strong bookings across the Mediterranean, particularly to Greece, Cyprus, Spain, Portugal, Italy, France, Malta and Turkey.
You can also consider the Caribbean in August. Best destinations include Anguilla, Antigua, Barbados, Cayman Islands and Turks & Caicos Islands, along with Bermuda.
We recommend you book with a fully-bonded tour operator. Follow the links below to find out more. Also see the best family holidays in August and singles holidays in August.

* Did you know you can save up to 40% on holiday prices? See our latest travel deals and enter your email address below to get updates every fortnight.
Quick links
UK – Caribbean – Mediterranean – France – Activity holidays – Family – Long haul – Go north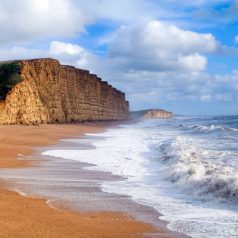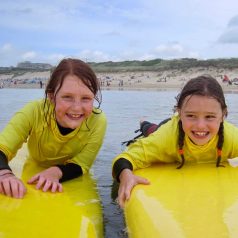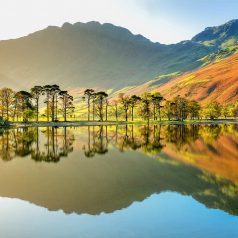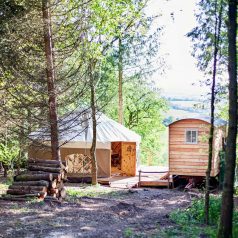 UK holidays in August
Despite a rush of bookings, you can still rent a cottage in Cornwall. Alternatively, head to Dorset's Jurassic Coast where ITV's Broadchurch was filmed, staying in one of these charming cottages. Or stay on the retro-cool Isle of Wight. The ferry journey is easy and great value with Wightlink which runs more than 100 daily crossings from Portsmouth and Lymington. See the latest special offers.
You can stay on a working farm in Devon, or take a boating holiday on one of the many rivers and canals that criss-cross the UK. You can rent a narrowboat (sleeping between 2 and 10). In Cornwall you can stay in a log cabin or a cottage with a hot tub.
How about a house set in the magnificent countryside of the Yorkshire Dales where you can explore market towns, castles, walking trails and historic pubs. Or walk in the Lake District and stay in one of these luxury cottages.
For something different, rent a luxury woodland lodge in the Sherwood Forest or stay in a former lighthouse keeper's cottage. You could hop across the Channel Islands to Jersey for sandy beaches, gourmet food and blokarting.
This collection of boutique hotels in the UK chosen by i-escape includes budget options such as a riverside pub near Bath, and upmarket choices such as Olga Polizzi's Hotel Tresanton in Cornwall. If you don't want to leave your dog at home, pick from hundreds of dog-friendly cottages in the UK and Ireland.
Our recommended UK hotels include Gilpin Lodge in the Lake District and – for families – Sands Resort in North Cornwall.
Need a quick escape from London? This collection of luxury Cotswold rentals includes cottages, farmhouses and lavish houses.
We love the Pen-y-Dyffryn Country Hotel which is set in the remote hills of the Wales-Shropshire border. In the handsome market town of Bishops Castle, The Castle Hotel is a 300-year-old coaching inn with a dozen lovely rooms and a great restaurant.
If you're going on holiday in August with a large group you could rent a Downton Abbey-style house with Oliver's Travels.
In Scotland you could you could cruise the Hebrides in a small ship exploring remote islands such as Jura, Mull, St Kilda and Staffa, with chances to set lobster pots and see dolphins and basking sharks.
You can also find a wide range of breaks in Scotland including a road trip on the beautiful  West Coast 500. And across the Irish Sea, there's a choice of self-drive and holidays by rail in both Ireland and Northern Ireland. We love this self-drive island-hopping trip which makes use of local ferries.
Find more UK holiday ideas.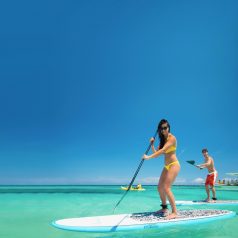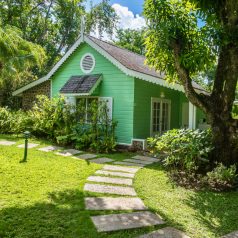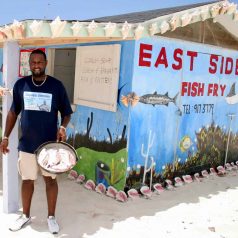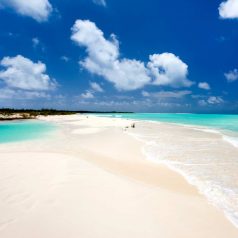 The Caribbean in August
August is a popular time to visit the Caribbean. You'll find some of the world's best white-sand beaches on Anguilla along with gorgeous hotels.
Antigua has direct flights, friendly people and a fabulous choice of hotels, while the Cayman Islands are known for diving, snorkelling, stingray encounters and kayaking through ancient mangroves. There's something for everyone on Barbados, whether you want to party hard, pose on the Platinum Coast, play golf or lime with the locals.
Couples who want an all-inclusive resort should head to Sandals which has fabulous properties in Antigua, Grenada and Barbados. Families should head to Beaches Resorts on the Turks & Caicos Islands.
Although it's not in the Caribbean, Bermuda is perfect in August. It's a short flight and you'll find pink beaches, elegant hotels and pristine golf courses.
See our guide to the hottest Caribbean islands in August including detailed climate information.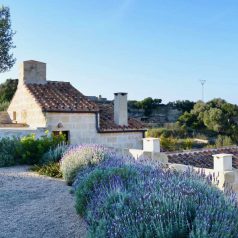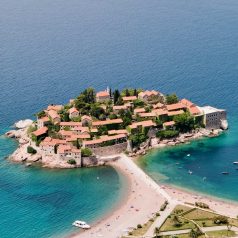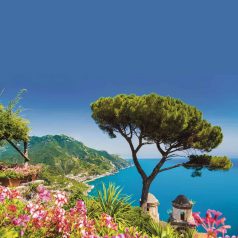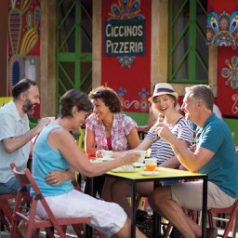 Mediterranean holidays in August
In August we generally recommend a private villa with pool rather than a busy resort. We love the coast of Catalonia for its fishing villages, pretty coves and mountains, and Paxos, a wonderfully lazy, quiet Greek island. Gozo – little sister to neighbouring Malta – is a beautiful island ideal for exploring and lazing in cafes. Families with teenagers love these villas in the north-east corner of Corfu.
For beach holidays in August, you could go to Spain's Costa de la Luz or the stylish French island of Corsica. On the island of Mallorca – away from the busy resorts – you can find beautiful rural villages, quiet beaches and great villas. Neighbouring Menorca has some charming hotels and self-catering accommodation for couples and families.
Another exciting option is little Montenegro which has an unspoilt coastline, mountains, historic old towns and shingle beaches. Check out this collection of boutique hotels.
Pretty, compact Slovenia is great value and worth exploring. This fly-drive holiday includes the capital Ljubljana, Lake Bled, vineyards and coastline.
Portugal is another country that works well on a fly-drive. Stay in some of these beautiful and historic pousada hotels. They're tremendous value and a smart way to explore the backroads of the Algarve or the Alentejo.
If you want beach activity, head to Mark Warner's new Paleros Beach Resort in Greece where water skiing, wake boarding, sailing and windsurfing are all included in the price. It's set on a lovely sheltered bay 30 minutes from Preveza Airport.
The family-friendly MarBella Corfu resort has beautiful pool suites and fabulous kids clubs. In Crete, I recommend these good-value villas and the family-friendly GK Beach Hotel. Find where's hot in Greece in August.
Turkey offers great value, delicious food, historic sites, and wonderful hotels. Head for one of the more authentic resorts such as Kalkan or Fethiye. See more summer holidays outside the Eurozone.
Mainland Italy is superb in August. With magnificent countryside and lovely villas, Tuscany never fails to disappoint – try one of these stylish villas. Or head south to Puglia – the heel of the boot – to stay in a luxury self-catering trullo with pool. A visit to the Verona Opera Festival with open-air performances in a candlelit Roman amphitheatre is a magical experience.
The Italian islands of Sicily and Sardinia are busy in August, but you won't be disappointed by the beaches, some of the best in the Med. Try Forte Village in Sardinia – one of the best beach resorts in the Mediterranean – or Verdura Golf & Spa Resort in Sicily. Also in Italy, the Amalfi Coast is delightful.
See our selection of the best Mediterranean holidays, and our recommended holidays in Spain.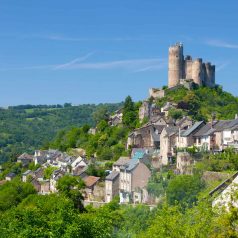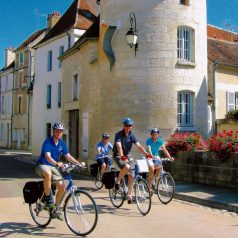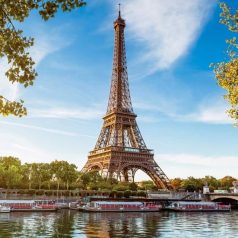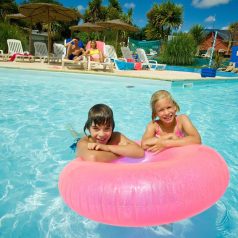 France holidays in August
August is a great month to slip across the Channel and enjoy the classic charms of France. It's not easy to find cheap holidays in August, but families on a budget could head to a Siblu holiday parc.
If you want a good-value villa with private pool, head to the Aquitaine coast which has stunning wide sandy beaches, dunes, surfing and seafood, and is easy to reach by flight, ferry or train.
If your budget is bigger, consider this collection of villas in France, each with a private pool, in the Dordogne, the Côte d'Azur and Provence. If you feel a bit more energetic, take a gentle cycling holiday in France with your luggage transported each day to your next hotel.
Find ideas for cheap holidays in August 2022 and see my colleague Annabelle Thorpe's guide to the best city breaks in August.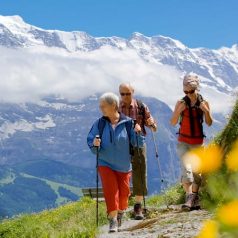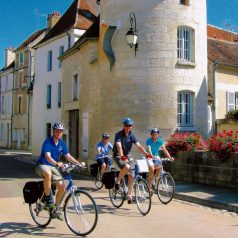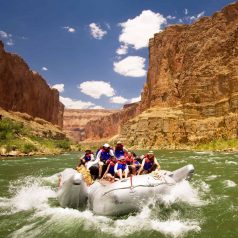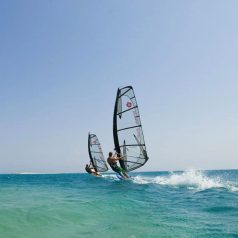 Activity holidays in August
If you don't want to lie on a beach, how about a walking holiday in the splendid mountain countryside of northern Spain. You can also enjoy the stunning beaches and villages of the region by staying in a self-catering villa with pool. It's a beautiful and much-neglected part of Europe, and very good value.
The Alps in summer offer great weather, clean air, low humidity and off-season prices. There are freshwater lakes where you can swim or indulge in a range of activities. See the latest special offers. For a luxury holiday in August in the Alps, you can get a low-season deal at Sir Richard Branson's The Lodge, Verbier.
Over the border in Italy, you have the majestic setting of the Italian Lakes where the weather is ideal for both lounging on beaches and sightseeing.
Or take a direct flight to the Azores where you can expect 26ºC temperatures (not too hot) and sightings of whales and dolphins. These nine volcanic islands offer great beaches, but lush mountain landscapes and hotels with real character.
If you just want to be pampered at a spa, or you feel like trying a new activity, check out The Healthy Holiday Company's recommendations for August, which include the wild west coast of Portugal, sailing in Croatia and Plettenberg in South Africa.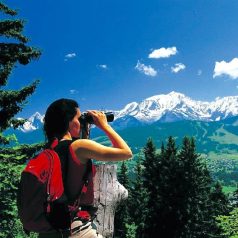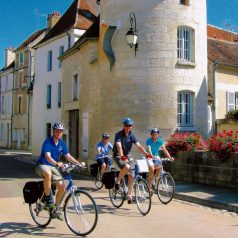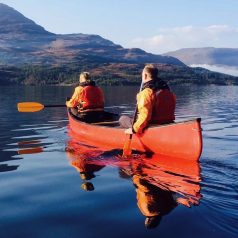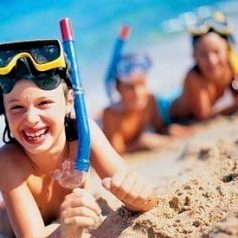 Family holiday ideas in August
If you're on a budget, here are some great ideas for family holidays in August. You could try some upmarket camping at a siblu village in France.
These family adventure holidays from PGL are great value and include all meals, and activities such as raft-building, circus skills and quad-biking.
If you're travelling with a large group of friends or families, you could rent a large house. The Big Domain has a collection of houses, villas and chalets in the UK and overseas, by the sea, in cities and in the countryside.
For more inspiration, see our selection of the best family holidays in August.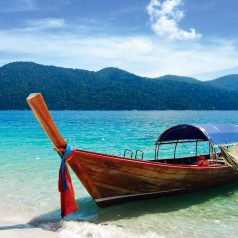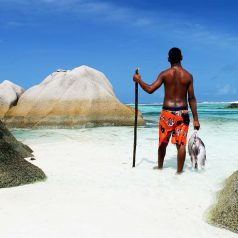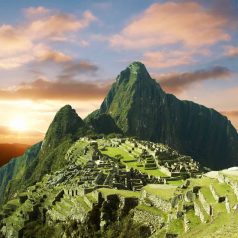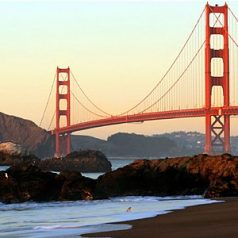 Long haul luxury holidays in August
August is a great time to enjoy the beaches of Mauritius and the Seychelles. In Kenya the wildebeest migration is in full flow, making this a fascinating time to take a safari.
For the ultimate African holiday, stay at a luxury safari camp such as Sanctuary Olonana on the banks of the Mara River, then head to the coast for some serious R&R at Hemingways Watamu. You can also combine Kenya and the Seychelles.
Alternatively you could track mountain gorillas in Uganda or splash out on a luxury tented safari in Botswana. It's a great time to encounter the mind-boggling wildlife of Madagascar – you can track lemurs by night, witness whales up close then collapse on dreamy white-sand beaches.
Peru is perfect at this time of year, and a lot of British travellers are heading there post-pandemic. One of the most popular trips is Train to Machu Picchu, a perfect two-week introduction to Peru that includes Cuzco, Arequipa, Lake Titicaca, the Colca Canyon, an overnight stay at Machu Picchu and a journey on the Belmond Andean Explorer, one of the world's most scenic luxury trains.
If you want to laze on some of the world's most pristine beaches, head to Bermuda which is at its sunny best in our summer. Check into the luxury Rosedon Hotel or the family-friendly Fairmont Southampton.
In the Caribbean, the luxury all-inclusive  Sandals Resorts have prime beach locations in Jamaica, Antigua, St Lucia, Grenada and Barbados, along with special offers in summer.
August is the best month to climb mystical Mount Fuji in Japan. It's one of many amazing  holiday ideas in Japan including the amazing sights, sounds and tastes of Tokyo. Check out this 15-day Japan Uncovered tour and see its late availability deals.
It's also a great time of year to tour Ecuador and the Galapagos Islands, where you will experience some remarkable wildlife encounters in a pristine setting.
It's a wonderful time to be in Borneo where you can go white-water rafting and trekking, and enjoy unique wildlife experiences at places such as the Kinabatangan Wetlands Resort and the Danum Valley Field Centre. We recommend Experience Travel Group, which has access to unique experiences and authentic encounters with wildlife and local people.
The Thai island of Koh Samui is at its best in our summer (but avoid Phuket at this time of year).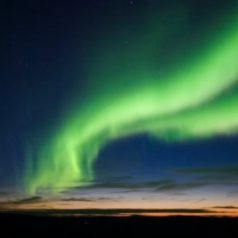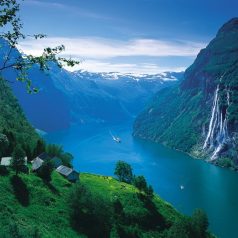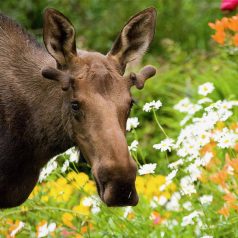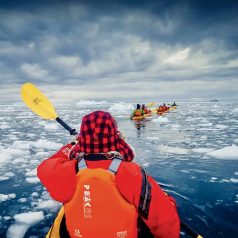 Head north
Fly north to enjoy long sunny days and beautiful unspoilt scenery. We recommend a holiday to Iceland or a short break in the capital, Reykjavik. There are some great adventure tours and special offers.
Norway is a country of spectacular natural wonders, whether you want to explore fjords, lakes and mountains on an independent tour or join a cruise through the Lofoten Islands in search of whales and traditional fishing villages. You can take a train across the Roof of Norway.
If you love wilderness, nature and walking, head to the Faroe Islands, just an hour's flying time north of Edinburgh. You can hop between the islands on a fly-drive break or explore your interests on a tailor-made holiday.
The pristine wilderness of Alaska is never more beautiful than in August, when you can join an expedition cruise through the famed Inside Passage. This week-long Inside Passage, Fjords and Glaciers cruise will blow your mind. If cruising isn't your scene, check out these self-drive options in Alaska.
When is the August Bank Holiday?
In 2022, the August Bank Holiday falls on Monday 29 August.
Try another month …
January | February | March | April | May | June | July | August | September | October | November | December
Try our holiday quiz
If you're still stuck for ideas, why not try our fun holiday quiz. Answer 10 easy questions like the one below to find out what kind of holidaymaker you are, and get personalised travel recommendations. Try the quiz now.
Last updated: 2 August 2022