Where to go on holiday in April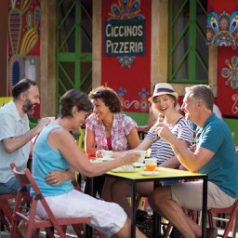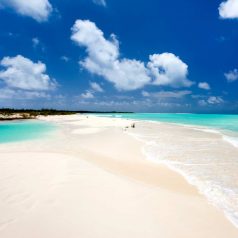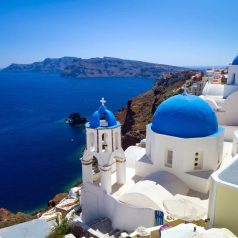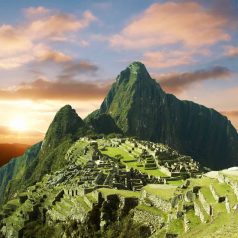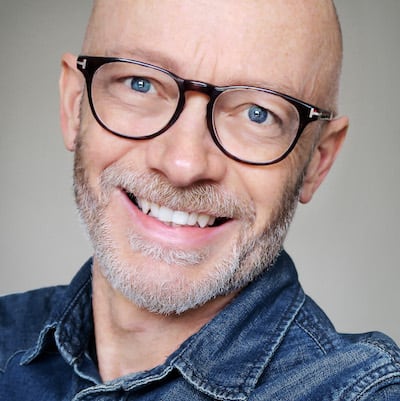 By Mark Hodson, Sunday Times Travel Writer
April is a great month to grab some early summer sun – the days are getting longer and the Mediterranean is warming up nicely. It's a smart time to book an activity holiday – walking or cycling, perhaps – and it's not too late for spring skiing.
Our team of award-winning researchers have put together a selection of holiday recommendations. Click the blue links below for details of dates and prices.

* Did you know you can save up to 40% on holiday prices? See all the latest deals.We publish new deals most weeks and you can get them delivered to your inbox by entering your email address below.
Quick links
Med beaches – Med tours – Long haul beach – Activity holidays – Short breaks – UK – Cruise – Tours and adventures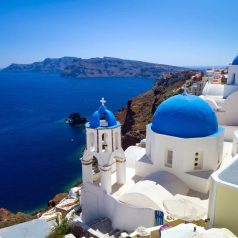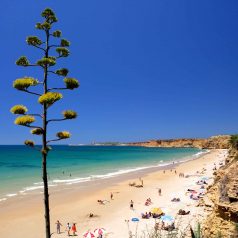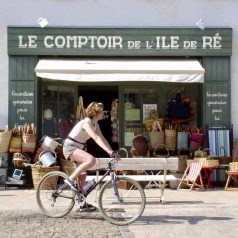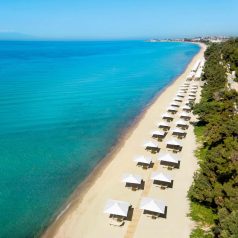 Beach holidays in the Med
In the Mediterranean, you can expect long sunny days, uncrowded resorts and a friendly welcome as locals gear up for the summer season. Walking is great at this time of year, when you can see hillsides carpeted with wild flowers. The only drawback is the sea can be a bit chilly for swimming.
I recommend the sister islands of Malta and Gozo where you can expect temperatures around 20ºC and eight hours of daily sunshine. Also try Paxos for a genuine unspoilt Greek island experience and the beautiful French island of Corsica.
Further south, the island of Crete offers a superb choice of accommodation including boutique hotels and stylish houses to rent, with even warmer weather. Spring is also a great time to be in Greece to witness the Orthodox Easter celebrations (which in 2023, falls on 16 April). You can see Crete's famous wildflowers on this group walking holiday.
Mallorca is usually associated with cheap package holidays but away from the budget resorts it's a beautiful island with some excellent villas. On the Spanish mainland I recommend these villas in Catalonia.
Further south in Spain, the beaches of the Costa de la Luz will be even warmer, and the seafood is excellent.
The Aegean coast of Turkey has remarkably good weather in April, though it's not too hot for sightseeing. Assuming you aren't looking for karaoke and booze cruises, head for a small resort such as Kalkan or Fethiye. I recommend Classic Collection Holidays which has a great collection of hotels. Find the hottest places in Turkey in April.
Other hotels I recommend include Forte Village Resort in Sardinia – it's great for families, couples and sporty types – and the MarBella Collection with its three stunning resorts in Greece.
Although not in the Med, the Canary Islands enjoy reliable sunny weather. Find the best islands to visit in April.
Also see the best family holidays at Easter and singles holidays in April.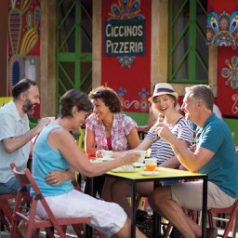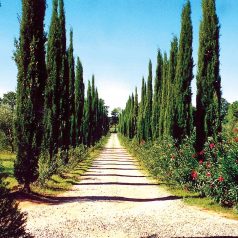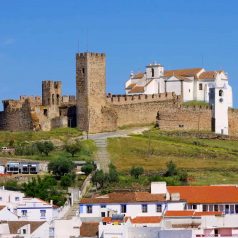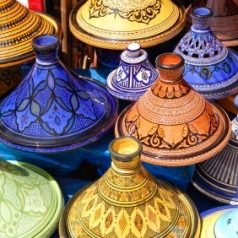 Tours and activities in the Med
In Cyprus, it's also worth getting out of the big resorts to discover the wild and authentic side of the island, along with traditional Cypriot hospitality. You could take a fly-drive holiday or a self-guided walking holiday.
If you love being on the water and visiting quiet coves and villages, a gulet cruise is a great way to explore the coast of Turkey – ideal for families or friends travelling together.
Italy is warming up nicely. You could join a 8-day tour of Pompeii, Paestum & Herculaneum or view the Alps from the observation car of the Bernina Express.
Take a driving holiday around the Alentejo region of Portugal, which is like the Algarve 40 years ago, only more scenic. Discover white-washed villages, vineyards, lakes and a stone circle older than Stonehenge. See this selection of itineraries, or take a walking holiday.
On the southern shores of the Mediterranean, Morocco has fabulous weather in April plus many superb hotels. I recommend the cities of Marrakech and Fes but you should also try to spend time on the coast and go hiking in the Atlas Mountains.
Find more detail on where's hot in Europe in April.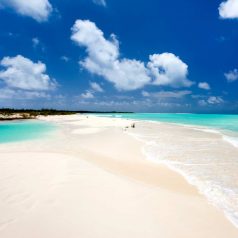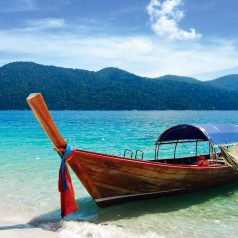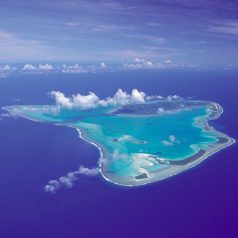 Long haul beach holidays in April
Once Easter is out of the way, low season rates kick in across the Caribbean, providing decent bargains. For stylish hotels and buzzing restaurants in the Caribbean, you can't beat Barbados. For idyllic powder-white beaches, check out Anguilla.
Bermuda is warming up nicely in April and the rainy season hasn't yet kicked in – the perfect time for lazing on the beach, playing golf or sightseeing. The best hotels include Cambridge Beaches and – if you're on a budget – Grotto Bay Resort.
See my pick of the best Caribbean holidays and details of the weather in the Caribbean in April.
The Indian Ocean is another outstanding region to visit in April. Head to the Seychelles for spectacular beaches and fascinating wildlife encounters – both above and below water. You can stay in a boutique hotel or luxury resort or even on a private island.
It's also a good time of year to enjoy the spectacular resorts of the Maldives and Mauritius.
For great-value beach holidays in April with culture rolled in, Cuba is a good choice. The thawing of diplomatic relations with the US means that changes may come soon, so go soon before McDonald's and Burger King arrive. I recommend a stay in the capital Havana combined with the colonial city of Trinidad and an unspoilt beach such as Cayo Santa Maria.
The Cape Verde islands off the West Coast of Africa combine excellent beaches, lively culture and great hotels – all easily accessed with direct flights and at surprisingly low prices. In April you can expect temperatures of 25ºC and 10 hours of daily sunshine.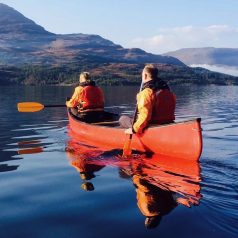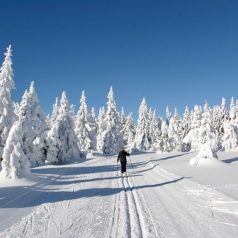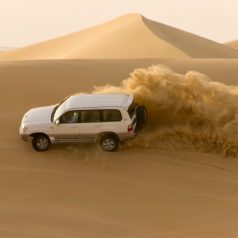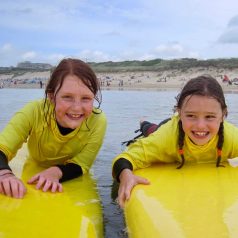 Activity holiday ideas in April
The ski season is almost over, and low altitude resorts should be avoided. But spring skiing is a special experience, particularly if you like to get in some serious exercise in the morning then take a late lunch on a sunny terrace and take it easy in the afternoon.
Skiers can find cheap holidays in April with Peak Retreats which features some excellent resorts in France. Or book a catered chalet holiday with SNO (see their late deals in April). Want to push the boat out? Take a look at Sir Richard Branson's The Lodge, Verbier.
Mediterranean beach clubs offer great bargains at the beginning of the summer season. Mark Warner's new flagship club Paleros Beach Resort in Greece is particularly good for water sports, tennis, diving and mountain biking. If you want to swing a golf club, look at the Verdura Golf & Spa Resort in Sicily.
This is a great time of year for one of these lovely independent cycling holidays,. The trips are self-guided with a selection of routes and difficulties, and your luggage is transported from one hotel to the next. You also have the option to ride an electric bike.
I also recommend these hotel-to-hotel walking holidays. They are a perfect way to explore some of Europe's most attractive coastal trails such as the Costa Vicentina in Portugal and the Lycian Way in Turkey. You stay in small characterful hotels and inns while your luggage is transported each day to your next overnight stop.
You could try a fly-drive in Portugal, staying in historic pousada hotels. Prices start at just £465 including flights. It's a great way to get under the skin of the Algarve or the untamed countryside of the Alentejo.
If you want to take care of your mind and body, why not try a luxury fitness retreat in Marrakech, the South of France or Spain. April also marks the start of the whale and dolphin watching season in the Azores (a short direct flight from the UK).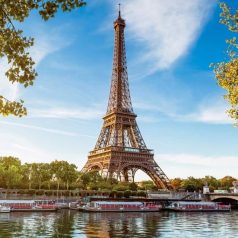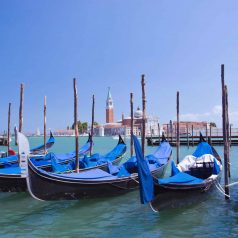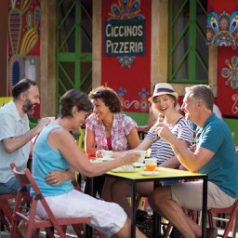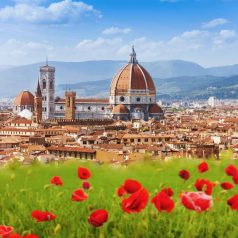 April short breaks
April is a good month for sightseeing in the Med and southern Europe. My tips include Sorrento on the Amalfi Coast of Italy, Seville in southern Spain and the often-overlooked city of Palma in Mallorca. If you've never taken a few days to explore Lisbon I promise you won't be disappointed.
This is an excellent time to visit Venice before the summer crowds descend. If you like a stylish entrance, you can't beat arriving on the Venice Simplon-Orient-Express. Did you know you can also take the Orient Express to cities such as Budapest and Vienna?
Other cities at their best in spring include Istanbul and Marrakech before the overwhelming heat of the high season. Like it says in the song, April in Paris can be sensational.
For romance it's hard to beat Prague, a city of gothic architecture, gourmet restaurants, music and art. It won't be hot in April, but you'll get there before the summer crowds.
If you're looking for a treat for a big birthday or anniversary, how about getting together with a group of family or friends to rent a stately home – a perfect way to celebrate a birthday or anniversary.
Find more short breaks in April.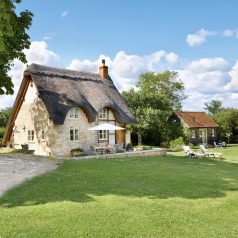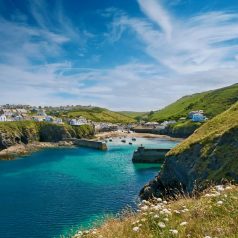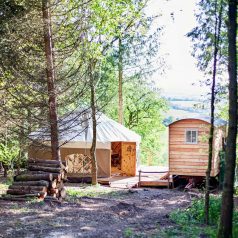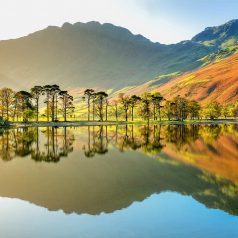 April holidays in the UK
This can be a surprisingly good time to holiday in the UK, particularly towards the end of the month. You could rent a cottage in Cornwall and explore our gorgeous coastline.
If you want to get away for a few days in the countryside, rent a luxury cottage in the Lake District or the Peak District and enjoy off-season rates. Check out the best deals in April and May with Sykes Cottages.
In Scotland, you could join a small boat cruise in the Hebrides, exploring islands, sea lochs and mountains, and watching for dolphins, porpoises, basking sharks, otters and sea eagles.
See our full selection of UK holiday ideas.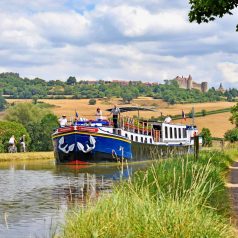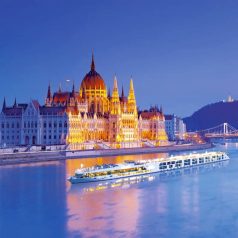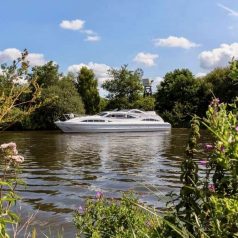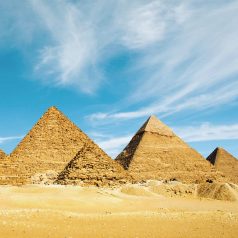 Luxury cruise holidays in April
April is a great month to explore the Mediterranean by ship. Be adventurous and join a tall ship cruise with Star Clippers on board a magnificent rigged sailing boat.
How about some desert sun in Egypt? I recommend Abercrombie & Kent for a Nile cruise – perfect at this time of year. Make sure you pick the right vessel: I've sailed on the luxurious and intimate Sanctuary Zein Nile Chateau which was wonderful.
For something different, how about a Transatlantic cruise to New York? It takes about five days to cross the pond then you can explore Manhattan for a couple of days or arrange a tour of the US before flying home.
See our selection of the best sailing and cruising holidays.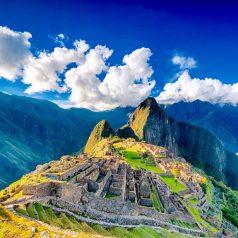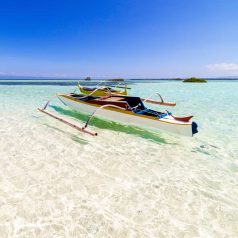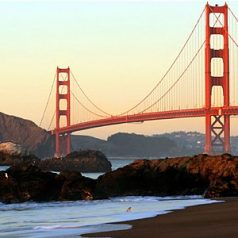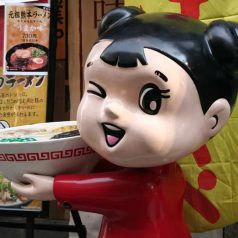 Long haul tours and adventures
You could take that road trip across America you've been dreaming about for so long. This collection of self-drive adventures includes a tour of New England, an epic drive down California via Las Vegas. and a chance to visit five of the country's great National Parks on this American Grandeurs itinerary.
If you love wildlife and the big outdoors, consider Costa Rica for its exciting mix of jungle, beaches, volcanoes, cloud forest, hiking trails and rafting rivers. April is a great month to visit because the weather is good but prices have fallen after the peak season months. Try this 12-day Costa Rica Highlights tour or – if you're animal lover – a Sustainable Wildlife tour.
In Japan, April is "sakura" (cherry blossom season) and a great time to immerse yourself in this fascinating country. Choose from an amazing selection of self-guided and group tours from Wendy Wu Tours. This Week in Japan group tour takes in Kyoto, Nara, Mount Fuji and the bright lights of Tokyo and Osaka. See late availability deals.
For a true wilderness adventure, explore the Galapagos Islands on a small-ship cruise. April is a magical month as new-born seal pups can be seen on the beaches, there are wild flowers all around and the seas are calm. Choose from a private holiday or escorted tour.
You could be among the few privileged tourists to explore the mountain kingdom of Bhutan with its ancient Buddhist temples and pristine hiking trails.
You can also find more hot holidays in April and check out our sister site for honeymoons in April.
Last updated: 1 May 2022
Select another month …
January | February | March | April | May | June | July | August | September | October | November | December