Where is hot in September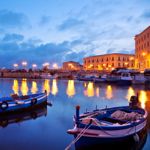 By Mark Hodson, Sunday Times Travel Writer and Editor of 101 Holidays
September is one of the best months of the year for a sunshine break. You'll find hot weather, warm seas and uncrowded resorts across the Mediterranean, plus many great options further afield. September is often one of the best months to holiday in the UK.
Temperatures across Europe in September tend to be less punishing than in July and August, but in the Med you can still expect around 25°C to 32°C, perfect for lazing in the sun and enjoying the occasional excursion. Rainfall is very low in September.
Because of the start of the new school year, very few families travel in September. However, tour operators continue with their summer flight programmes all the way into October, which is why you can get cheap deals on holidays in September. It's a time when supply outstrips demand.

Quick links
Short haul – Short breaks – Long haul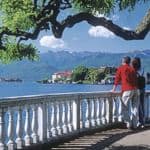 Short haul destinations
You don't need to travel a long way south to find warm weather. You could take the train or fly to the South of France where glamorous destinations such as Nice, Monte Carlo and St Tropez are enjoying temperatures of 25°C. It's also a great month to head to the atmospheric island of Corsica where you'll find a good selection of apartments and villas with private pools (check out the special offers in September).
Hot and sunny weather is all but guaranteed across the Mediterranean. The Italian islands of Sardinia and Sicily both enjoy average temperatures of 26°C and – because the Italians all tend to holiday in August – the beaches are never crowded in September. In the deep south of Italy, the beaches of Puglia will still be hot (you can also take a yoga holiday there).
Elsewhere in Italy, Tuscany is wonderful after the peak season (I suggest you rent a villa) and the Amalfi Coast is stunning in September – don't miss the historic town of Sorrento and the gorgeous island of Capri. The Italian Lakes will have cooled off a little but still be warm enough for sunbathing – check out these deals, and find more holiday destinations in Italy.
In the Greek islands, Crete enjoys hot temperatures and has some excellent villas with private pools. Details here. You can expect to find a lot of cut-price deals in September. Even further north in quiet Paxos you can expect 27°C.
If you want real heat, head to Cyprus where the mercury regularly hits 32°C and higher. Don't forget you can also choose to stay in North Cyprus which is cheap right now because it uses the Turkish Lira rather than the Euro. Best places to stay include the pretty port town of Kyrenia and Famagusta, for long sandy beaches and ancient sites.
It can be difficult to find a classy all-inclusive hotel in the Med, but I can recommend the IKOS Olivia and IKOS Oceania in Halkidiki. If you want all-included watersports, head to Mark Warner's Paleros Beach Resort.
If you have pre-school children, try the Daios Cove, a luxury resort in Crete, or Sani Resort which occupies a series of beautiful protected beaches on the Greek mainland. See more holiday ideas in Greece.
With the sea so warm in September, this is a great time to take to the water. Mark Warner is great for watersports. Or you could join a gulet cruise along the coast of Greece, Croatia or Turkey.
Other Mediterranean destinations worth considering include Malta and Turkey's Aegean Coast, both of which are far enough south to enjoy temperatures around 30°C throughout September. In Turkey, I recommend the small authentic resorts of Kalkan, Kas, Akyaka and Islamlar. Get even further from the crowds on the lovely Bozburun Peninsula.
Let's not forget Spain. The Costa de la Luz in the far south-west has wonderful white sand beaches that will be uncrowded – and hot – in September. The much-neglected regions of northern Spain are always worth considering. They are great value and especially good if you want to combine a beach with some cultural sightseeing and outdoors adventure.
The islands of Ibiza and Mallorca are both ideal for villa holidays – and still sufficiently hot in September. Find more holiday ideas in Spain.
For something different, how about the Azores, a collection of nine Portuguese islands in the Atlantic with lush volcanic countryside, uncrowded beaches and temperatures in September of 25ºC. You'll find some of the best whale and dolphin watching in Europe, and it's great for walking and cycling.
The Algarve is glorious in September. Check out this charming collection of small boutique hotels.
* If you're travelling alone and want to know where is hot in September, see the best singles holidays in September. If you have pre-school children, see the best family holidays in September.
Short breaks in September
If you've used up all your holiday allowance – or just fancy getting away for a few days of sunshine – September is also a great month for a European city break. In Spain, Madrid and Barcelona both enjoy temperatures in the mid-20s, although Barcelona has the advantage of a city beach. Further south, Seville is still hot with temperatures of 32°C, so you'll want to pace yourself and avoid the midday sun.
In Italy, Florence reaches 26°C and Rome 27°C – ideal temperatures for some lazy sightseeing and al fresco meals. Venice – never the best place to visit in high summer – is starting to become civilised again as the crowds drift away. The ultimate way to get there is on the Orient Express from London. You can also join a luxury hotel barge cruise across the Venetian lagoon.
It's only a two-hour flight to Budapest, a great-value city that is packed with fascinating sights. And if you really enjoy the heat, head to Cairo or Marrakech.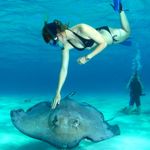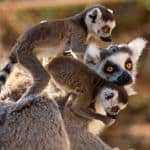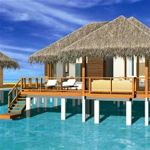 Long haul destinations
September is a great time to visit Africa. It's spring in Southern Africa and the dry, warm weather makes conditions perfect for game spotting as the animals congregate around the water holes. In Botswana and Tanzania you can expect temperatures of up to 28°C.
The Masai Mara in Kenya is a pleasant 24°C while the Victoria Falls – accessible from either Zambia or Zimbabwe – hits 29°C.
The paradise island destinations of the Indian Ocean are hot in September. The Seychelles and the Maldives both hover around the 30°C mark. It's also a perfect time to visit Madagascar where you can laze on white sand beaches and discover the island's unique flora and fauna.
Much of South East Asia is hot and wet in September, so I'd avoid Thailand, Malaysia and Vietnam. One of the best destinations at this time is Bali where you can expect temperatures of around 33°C and minimal rainfall. The weather in Sri Lanka should be fine and dry with temperatures around 29°C.
Temperatures are still high in Egypt and Dubai, both of which are arguably a bit too hot for holidays in September. Unless you are in search of blistering heat, you should perhaps save these destinations for later in the autumn or winter.
This a great time to visit America. The weather on the coasts is ideal, although it may be a bit too hot for comfort in the mid West. California offers guaranteed sunshine. This 10-day California tour is a self-drive adventure that hits all the high notes.
For more inspirational holiday ideas, see our full list of recommended September holidays. You may also be interested in our suggestions for honeymoons in September.
Last updated: 8 February 2019
Compare months
January – February – March – April – May – June – July – August – September – October – November – December