Where is hot in October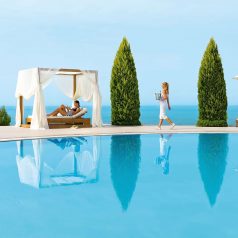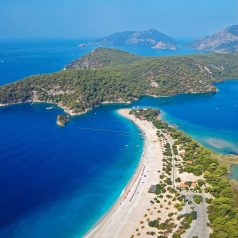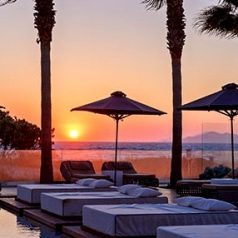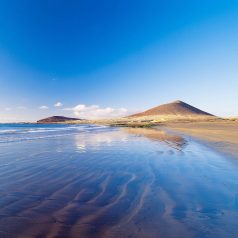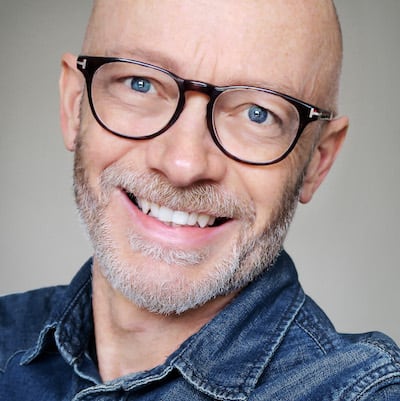 By Mark Hodson, Sunday Times Travel Writer
---
Q. 
Where is hot in October?
---
A.

October is a perfect time to secure some autumn sun. The Mediterranean is warm and sunny through most of October with temperatures in the high 20s and the sea warm enough for swimming. Temperatures only start to cool down towards the end of the month.
---
Follow the links below for details of dates and prices. Also see the best family holidays in October half-term and our team's pick of the best singles holidays in October.

* Did you know you can save up to 40% on holiday prices? See our latest travel deals and enter your email address below to get updates every fortnight.
Average temperature in October: 25ºC
Hours of daily sunshine: 9
Flying time from UK: 3 hours 45 mins
October in the Mediterranean is a month of transition: there is usually a big drop in temperatures from the beginning of the month to the end. To be sure of hot weather, head south. The Greek island of Kos has a long season, and this is a great time of year to pick up a bargain. If you want an upmarket all-inclusive hotel, the IKOS Aria is an excellent choice.
Also consider: Crete, the most southerly of the Greek islands. For an inspired selection of small hotels and guest houses in beautiful locations, I recommend i-escape. See more holiday ideas in Greece and our guide to the hottest Greek islands in October.
Average temperature in October: 27ºC
Hours of daily sunshine: 8
Flying time from UK: 2 hours 45 mins
The elegant cities of Seville and Granada lie in the "frying pan" of Andalucia, with summer temperatures frequently topping 40ºC. October is a far better time to visit. You could spend a few days visiting palaces and eating tapas al fresco, then maybe head to the wild unspoilt beaches of the Costa de le Luz.
Also consider: a few days in sophisticated Palma in Mallorca, or Sorrento on the Amalfi Coast of Italy. For more ideas, see the best city breaks in October and where's hot in Spain in October.
Average temperature in October: 23ºC
Hours of daily sunshine: 9
Flying time from UK: 4 hours
The volcanic islands of the Azores boast superb beaches and are among the best places in Europe for whale and dolphin watching..There are direct flights from the UK to these Portuguese islands and the weather is ideal for walking or cycling.
Also consider: the beaches of the Algarve and the lesser-known Alentejo region, both of which enjoy good weather in October. You can explore them both on a fly-drive holiday, staying in historic pousada hotels. Prices from £465 including flights.
Average temperature in September: 20ºC
Hours of daily sunshine: 7
Flying time from UK: 2 hours 50 minutes
Tiny Montenegro is packed with character, history and natural beauty. Not blessed with sandy beaches, it comes into its own in late season when you can hire a car and explore baroque villages and mountain roads, staying in charming boutique hotels .
Also consider: the beautiful walled city of Dubrovnik in neighbouring Croatia. See more holiday ideas in Croatia.
Average temperature in October: 22ºC
Hours of daily sunshine: 8
Flying time from UK: 2 hours 10 mins
I love the French island of Corsica for its white-sand beaches, rugged mountains and great food. You'll find a range of apartments and villas with private pools and you can often benefit from special offers this late in the season.
Also consider: a luxury barging holiday in the South of France. For more inspiration, see where's hot in Europe in October.
Average temperature in October: 28ºC
Hours of daily sunshine: 9
Flying time from UK: 3 hours 30 mins
If you want a short flight, hot weather and near guaranteed sunshine, Morocco is a winner. Marrakech offers dry desert sunshine, perfect for sightseeing and shopping as well as sunbathing, and you can stay in a palatial riad. It's a good time of year to explore – head to the beaches of Essaouira, take a desert tour and cool off in the beautiful, tranquil Atlas Mountains.
Also consider: the riches of ancient Egypt. In Cairo you can expect highs of 29°C, falling at night to 18°C. Flying time from the UK is five hours. It's also a great time of year to visit Istanbul – not too hot for sightseeing.
Average temperature in October: 32ºC
Hours of daily sunshine: 8
Flying time from UK: 6 hours
The Gambia is just a six-hour direct flight from London or Manchester and makes for one of the best-value beach holidays in October. This small West African country has friendly English-speaking people and a good range of accommodation including my personal favourite, the Kombo Beach. See the latest special offers.
Also consider: Jordan (25°C) for sightseeing and desert adventures. If you've never visited the rock-carved city of Petra, this is a great month to experience it.
Average temperature in October: 36ºC
Hours of daily sunshine: 10
Flying time from UK: 7 hours
In the Arabian Gulf, hot weather in October is as good as guaranteed. There are four main options: Dubai, Oman, Abu Dhabi and – the new kid on the block – Qatar. Dubai is firmly established for its iconic hotels including the Burj Al Arab, exciting restaurant scene and Atlantis the Palm, home to the Aquaventure Waterpark. Abu Dhabi is catching up fast with stunning hotels, glamorous shopping malls and Yas Island, home to Waterworld, a Formula 1 track and the world's fastest roller coaster. Oman is the choice if you want an authentic hint of Arabia. Meanwhile, Qatar has an emphasis on art, culture and high-adrenalin activities. See the best hotels.
Average temperature in October: 23ºC
Hours of daily sunshine: 8
Flying time from UK: 3 hours 10 mins
Sicily is a great place to visit in October because it's not just about beaches (though these are lovely). With lots of sunshine and temperatures around 23°C, conditions are perfect for renting a car and visiting the medieval port of Syracuse and the charming town of Taormina set against the backdrop of Mount Etna. Check out these lovely quirky places to stay.
Also consider: Puglia near the southern tip of Italy, which will be uncrowded in October, as most Italians take their holidays in August.
Average temperature in October: 25ºC
Hours of daily sunshine: 9
Flying time from UK: 4 hours (to Dalaman)
Turkey is a good option, and it's cheap because the Lira has fallen sharply against Sterling. Temperatures on the Aegean Coast stay comfortably in the mid-20s. If you want a classy quiet resort with lovely local restaurants head to Kalkan or Fethiye.
Also consider: a gulet cruise along the dazzling Turquoise Coast. See more holiday ideas in Turkey and the hottest places in Turkey in October.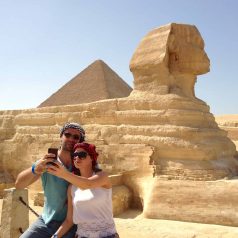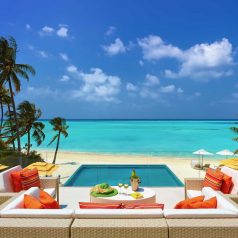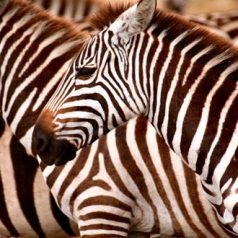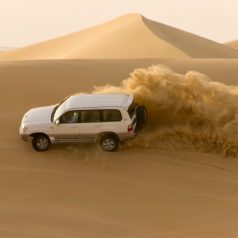 Long haul ideas in October
October is a good time to visit Mauritius. The island is home to many world-class luxury hotels, and the climate is perfect: temperatures of around 27°C with eight hours of daily sun.
October is generally a good time to visit Africa, particularly if you're looking to combine safari and beach. Kenya is the classic destination where you can start with the Big Five in the Masai Mara followed by a lazy few days on the Indian Ocean coast, perhaps at Hemingways Watamu. Coastal temperatures typically reach 30°C.
How about a self-drive adventure in the USA. It's the perfect time to see the autumn colours in New England, or you could embark on an epic road trip such as Route 66, or travelling the coastline of California.
If you prefer to stay in one place, we recommend Scottsdale, Arizona, a sophisticated resort set in the vast Sonora desert. Temperatures reach 35ºC in October but it's a dry desert heat, so perfect for scenic hikes, e-biking and perhaps a round of golf at one of the many local courses. This 8-night Spectacular Scottsdale trip includes day trips to the Grand Canyon, the red rocks of Sedona and the OK Corral.
The dry season is starting in the Maldives, where you can expect temperatures of 29°C and seven hours of sunshine. See more weather info. If you love nature, but also crave some pampering, take a look at Madagascar which has fabulous beaches and unique nature experiences.
October is also an excellent time of year to visit Sri Lanka. It's just coming up to the high season but still at low season prices. Rather than choose between a beach holiday and a tour, you can combine the two: spend a week visiting Buddhist temples, sacred rocks, national parks and the elephant orphanage, then unwind with a few days on the coast. There are some great boutique hotels and eco resorts,
First-time visitors to India should head for the Golden Triangle in the royal state of Rajasthan – Delhi, Agra and Jaipur – temperatures are high at around 33°C but it's a dry desert heat, so it's not humid. See a selection of private tours (with chauffeur and English-speaking guide) and small group tours.
This is also a good time to be in Vietnam – a great destination if you love modern history, ancient culture, street food, shopping and luxury hotels. These suggested itineraries will give you some inspiration.
For a good value beach holiday with guaranteed hot weather, it's hard to top Mexico, particularly if you stay in one of these all-inclusive hotels. Cancun is great for nightlife, water parks and activities. We recommend the five-star Dreams Riviera Cancun Resort & Spa.
October is the dry season in Botswana, making it a prime time for big game spotting – the lack of rain means that animals gather around watering holes, guaranteeing spectacular sightings. The Chobe and Khwai River region has the highest concentration of elephants and lions in Africa.
It's spring time in South Africa where Cape Town is a very pleasant 22°C. In the east, Johannesburg and Durban are in the high 20s. This is a wonderful time of year to visit Kruger National Park. We recommend this classic Cape Town, Winelands and Kruger safari adventure.
In Brazil, it's an ideal time of year to visit Rio de Janeiro, and you can easily combine it with trips to the beach and the falls at Iguassu. For holidays in Brazil, we recommend Dehouche.
The Caribbean in October
Although the Caribbean is hot in October, this is the tail end of the Caribbean hurricane season, as visitors to Cuba and Jamaica found in October 2016 when Hurricane Matthew brought winds of up to 150 mph. To be on the safe side, it's best to avoid the region until November.
Last updated: 10 June 2022
>> Find more ideas for holidays in October, and tips for making the most of your half-term. You may also be interested in the best October honeymoons.
Compare months
January – February – March – April – May – June – July – August – September – October – November – December