Where is hot in November in Europe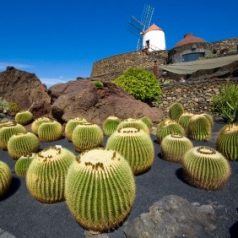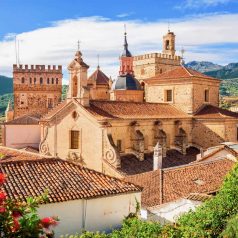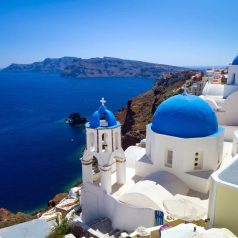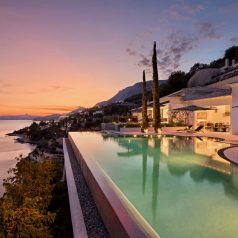 By Mike Gerrard
In most years, October marks the end of the European holiday season. November is dead. But 2020 is different. As Covid-19 causes chaos in the summer, many people are looking for a break in November. Some European resorts will be closing, but in the southern Mediterranean temperatures can still reach 20-22ºC, and while there might be more rain around there are also still plenty of long sunny days. You will also get a very warm welcome from the locals!
Where's hot in Europe in November
| Country | Destination | Average highs | Average hours of sun |
| --- | --- | --- | --- |
| Greece | Crete | 21°C | 6 hours |
| Portugal | Algarve | 19°C | 6 hours |
| UK | Gibraltar | 19°C | 5 hours |
| Malta | Valletta | 21°C | 7 hours |
| Spain | Tenerife | 25°C | 7 hours |
| Spain | Seville | 20°C | 6 hours |
---
1. Crete
Average highs in November: 21ºC
Average daily sunshine: 6 hours
Flying time from UK: 3 hours 45 minutes
The largest and most southerly of the Greek islands, Crete's warmer climate means that many attractions, archaeological sites, hotels and restaurants stay open all year round. It has tasty food influenced by various cuisines such as Italian and Middle Eastern, a booming wine industry and many sophisticated boutique hotels to choose from. It's worth renting a car as it's a big island with some beautiful harbour towns such as Chania and Rethymnon to explore, and a rugged southern coast overlooking the Libyan Sea.
2. Algarve
Average highs in November: 19ºC
Average daily sunshine: 6 hours
Flying time from UK: 3 hours
The Algarve is the warmest part of Portugal, but it will be cooler in November. Unfortunately this is also the wettest month, with an average of seven days of rain although there's still plenty of sun around too. There's plenty of accommodation available, ranging from rural hotels and eco retreats to self-catering resorts and luxury villas. There's also our choice for hotels with no single supplement.
3. Gibraltar
Average highs in November: 19ºC
Average daily sunshine: 5 hours
Flying time from UK: 2 hours 55 minutes
Perched as it is between southern Spain and North Africa, Gibraltar has a mild winter climate and is a good spot from which to explore both places. On average there are eight days on which it will rain, but the attraction is that there is also an average of five hours of sunshine daily. Although known as a British enclave, Gibraltar actually has a rich multi-cultural history, and several swish hotels to relax in if you simply want to kick back and chill out.
4. Malta and Gozo
Average highs in November: 21ºC
Average daily sunshine: 7 hours
Flying time from UK: 3 hours 30 minutes
Malta and its neighbouring island of Gozo is a good choice for a November break as it has some of the warmest average temperatures in the Mediterranean with plenty of long, sunny days. It does also have an average of 13 days on which you will see some rain, although the total rainfall is quite light. You will need something warm to ear in the evenings. Malta is an easy island to explore and has a wealth of historical sites, while Gozo will appeal more to those who want a more rural getaway.
5. Tenerife
Average highs in November: 25ºC
Average daily sunshine: 7 hours
Flying time from UK: 4 hours
With wonderful average highs of 25 degrees, long sunny days and the likelihood of only a couple of rainy days in the month, Tenerife (and the other Canary Islands) is the perfect November destination for Europe. If you want a beach holiday, Tenerife fits the bill, but the island also has mountains to hike up, dolphin-watching, watersports, great golf and a wide choice of accommodation. It ranges from luxury hotels to family-friendly hotels and more intimate hotels too. You should also watch for special offers.
6. Seville
Average highs in November: 20ºC
Average daily sunshine: 6 hours
Flying time from UK: 2 hours 45 minutes
If it's a city break in the sun that you're looking for then in November it's hard to beat southern Spain and in particular Seville. The weather is warm but not too hot for sightseeing, and although there's an average of seven rainy days this month, Seville also has plenty of museums and an impressive cathedral to explore. It also has superb food, and it will be warm enough for an al fresco lunch, with atmospheric tapas bars to dive into when the cooler evenings come around.
See what weather to expect in Europe in other winter months:
October | November | December | January | February | March | April
Up to 40% off your next winter sun holiday
Want to save up to 40% on holidays? Enter your email address below to receive a free weekly deals newsletter from 101 Holidays. You can unsubscribe at any time. View a sample newsletter.
Last updated: 22 June 2020