Where is hot in May in Europe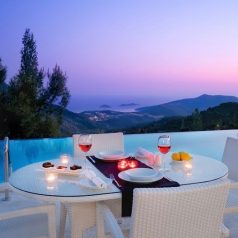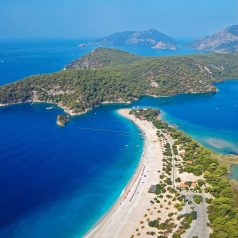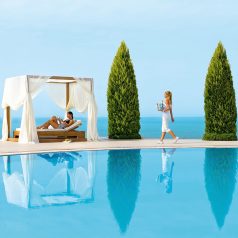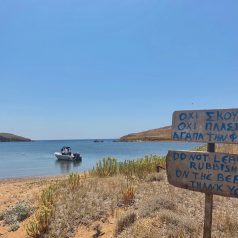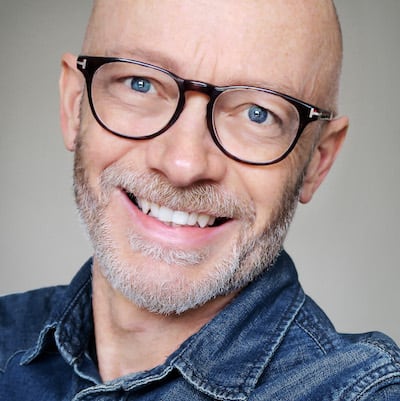 By Mark Hodson, Sunday Times Travel Writer
---
Q. Where is hot in May in Europe?
A. May is one of the best months to visit the Mediterranean with long days of warm sunshine heralding the start of the summer season, but without the searing heat and humidity of July and August. In Turkey, for example, you can expect 10 hours of daily sunshine and temperatures around 26ºC. As a general rule, the further south you fly, the warmer it gets. Follow the links below for prices and dates. Travelling solo? See the best singles holidays in May.
---
Where's hot in Europe in May
| Country | Destination | Average highs | Average hours of sun |
| --- | --- | --- | --- |
| Turkey | Antalya | 26°C | 10 hours |
| Kos | Crete | 24°C | 11 hours |
| Malta | Valletta | 24°C | 10 hours |
| Cyprus | Paphos | 24°C | 10 hours |
| Spain | Costa de la Luz | 24°C | 10 hours |
| Spain | Balearic Islands | 22°C | 9 hours |
Average highs in May: 26ºC
Average daily sunshine: 10 hours
Flying time from UK: 4 hours 15 minutes (Antalya)
The Aegean Coast of Turkey is dazzling in May with guaranteed clear skies and some of the warmest temperatures in the Med. Some of the prettiest resorts include Kalkan and Fethiye near Dalaman, but if you're chasing the sun you should consider flying a little further to Antalya in the far south where you'll find lovely resort hotels in Belek, Side and Kemer sheltered from cooling winds by the Taurus Mountains. City breaks to Istanbul are popular in May but temperatures are a little cooler, around 21ºC. Find out more about the hottest places in Turkey in May.
Average highs in May: 24ºC
Average daily sunshine: 11 hours
Flying time from UK: 4 hours
Kos is the third largest island of the Dodecanese after Rhodes and Karpathos. It's among the most southerly and easterly of the Greek isles, just half an hour by ferry from the Turkish coast. It's packed with history and ancient sites – in Kos Town you can sit under a plane tree where it's said that Hippocrates, the father of modern medicine, taught his students. Kos enjoys buckets of sunshine, low humidity and hardly any rain in May. The luxury all-inclusive IKOS Aria resort is a great place to stay Nearby Rhodes is home to a Mark Warner beach club. Find more about the hottest Greek islands in May.
Average highs in May: 24ºC
Average daily sunshine: 10 hours
Flying time from UK: 3 hours 10 minutes (Malta)
It's a relatively short flight to Malta and its quieter, sister island of Gozo which is reached by a regular ferry service. This is not a fly-and-flop destination because, although the beaches are very appealing, there is so much to see and do. Malta is all about history and culture, while Gozo is a place for diving, cycling, hiking and discovering charming traditional villages. The best hotels include the Westin Dragonara Resort and The Xara Palace Relais & Chateau on Malta, and the  Kempinski Hotel San Lawrenz and Ta' Cenc on Gozo. You may be able to pick up some special offers in May.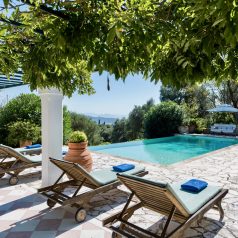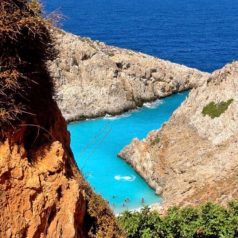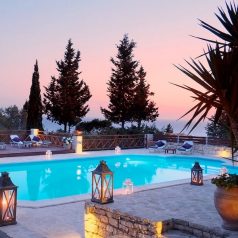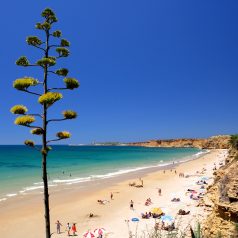 Average highs in May: 24ºC
Average daily sunshine: 10 hours
Flying time from UK: 5 hours
You can't get much further south in Europe than Cyprus, although it is a five-hour flight from the UK. Long cultural ties between the Cypriots and the British mean a warm welcome is guaranteed, and you'll also feel very warm in the May sunshine. The sea here is around 20ºC – comfortable for a quick dip – compared to around 18ºC in other parts of the Med in May. There are some lovely villas in Cyprus or you could investigate the lovely hotels around Paphos, with its busy harbour and Roman mosaics. Sunvil has an independent walking holiday, exploring the natural wonders in Akamas National Park.
5. Costa de la Luz, Spain
Average highs in May: 24ºC
Average daily sunshine: 10 hours
Flying time from UK: 3 hours (Gibraltar)
The Costa del Sol and the Costa de la Luz are the hottest places in Spain in May. For my money, the latter is more interesting. It has the best of the beaches – long stretches of white sand with dunes and pine forests – along with the fascinating historic town of Cadiz and the amazing seafood restaurants of El Puerto de Santa Maria. With a car you can visit the sherry town of Jerez and the astonishing cities of Granada and Seville. Rent a villa with private pool or book a stay at the classy all-inclusive hotel, IKOS Andalusía. You can fly into Gibraltar, Faro or Malaga, all around three hours flying time from the UK. See my guide to where's hot in Spain in May.
If you dream of white-sand beaches without the crowds, also consider the gorgeous Italian island of Sardinia where you can stay at Forte Village, one of the best beach resorts in the Med.
Average highs in May: 22ºC
Average daily sunshine: 9 hours
Flying time from UK: 2 hours 20 minutes
Summer is kicking off in the Balearic Islands and, although it's not quite as hot as in the southern Med, it's a very short flight with low fares from airports across the UK. I'd choose Mallorca because there's so much to do, from the lovely capital of Palma to the gorgeous rolling hills of the Tramuntana Mountains, now a Unesco World Heritage Site. At this time of year, you can combine city tours with cycle rides, countryside hikes, al fresco lunches and afternoons on the beach. Enjoy it all before the summer crowds arrive. I also love the countryside and hidden coves of Ibiza  while Menorca has lovely harbour towns and beaches. How about this independent walking holiday in Mallorca from Inntravel?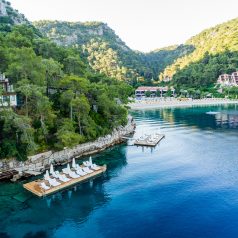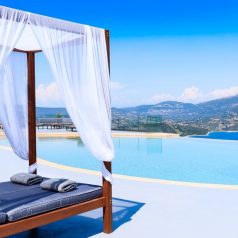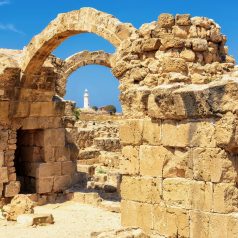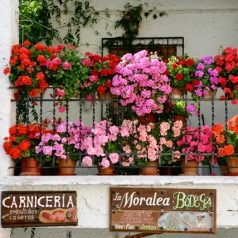 See what weather to expect in Europe in other months:
September | October | November | December | January | February | March | April
Also see the hottest places in Italy in May.
Up to 40% off your next holiday
* Did you know you can save up to 40% on holiday prices? See our latest travel deals and enter your email address below to get updates every fortnight.
Last updated: 5 July 2022