Where is hot in March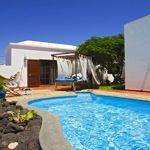 By Mark Hodson, Sunday Times Travel Writer and Editor of 101 Holidays
---
Q.  Where is hot in March?
---
A.  Short-haul options include the Canaries, The Gambia, Morocco and the Arabian Gulf, all with perfect weather in March. It's still high season in the Caribbean, or try a city break in the southern Mediterranean.
---
March is probably too early in the year for a beach holiday in the Mediterranean. The closest – and cheapest – destinations where you'll get a serious suntan are the Canary Islands, Madeira and Morocco, all under four hours flying time from the UK. But this is also a great time of year for a long-haul holiday, with prices still in the doldrums.
* Did you know you can save up to 40% on holiday prices? Enter your email address below to join the 30,000 people who get my free weekly deals. You can unsubscribe at any time. View sample.
Morocco
Average temperature in March: 22ºC
Hours of daily sunshine: 8
Flying time from UK: 3 hours
Morocco is a short easy flight with direct routes from across the UK. Marrakech is the most popular destination – for good reasons – but to get a little off the beaten track, I recommend spending a few days in Taroudant or Essaouira and perhaps some hiking in the Atlas Mountains.
Also consider: most of the Mediterranean is a bit wintry in March, but you will often find warm sunshine in Cyprus which is a long way south. It's a perfect time for one of these self-guided walking holidays.
Average temperature in March: 32ºC
Hours of daily sunshine: 9
Flying time from UK: 10 hours 30 minutes

Sri Lanka is hot right now. This compact beautiful country has fascinating sights, exotic wildlife, charming people and sensational food. It's inexpensive, easy to get around and there are plenty of flights from the UK. Don't just go for the beaches: try some of these unique holiday experiences including spotting see Blue Whales off the coast.

Also consider: the weather in Vietnam is also excellent, with temperatures in the beach resort of Nha Trang at around 34°C.

Average temperature in March: 17ºC
Hours of daily sunshine: 6
Flying time from UK: 4 hours

You won't roast on the beaches of Madeira but that's not the point of this sub-tropical Portuguese island. It's rich in mountains and pristine valleys, perfect for walking and visiting botanical gardens. The food is wonderful and the sunshine is all but guaranteed. Stay in one of these lovely hotels or traditional quintas. You can even book a luxury private tour with your own English-speaking driver guide.

Also consider: Tenerife and Lanzarote in the Canaries are both good value with fine weather, beaches and mountains and direct flights from across the UK.

Oman

Average temperature in March: 29ºC
Hours of daily sunshine: 9
Flying time from UK: 7 hours

In just seven hours you can fly to the Arabian Gulf, where sunshine and hot temperatures are all but guaranteed. Arguably, the most fascinating destination is Oman which is rich in culture, history, adventure and natural beauty and has an authentic feel of ancient Arabia. Splash out on a stay at the Al Bustan Palace or Six Senses Zighy Bay.

Also consider: if you want glitz, glamour and shopping, head to Dubai or Abu Dhabi. See the latest special offers.

Average temperature in March: 30ºC
Hours of daily sunshine: 8
Flying time from UK: 9 hours

The Caribbean is perfect at this time of year and can be good value if you avoid the Easter holidays. If you're a beach bum, head to the pristine white sands of Anguilla, or the Cayman Islands. If you want to combine your beach with some sightseeing and jungle activities, go to St Lucia.

Tropical Sky has some great deals, as does Sandals (couples all-inclusive). If you fancy a luxury villa, try CV Villas. See more on the Caribbean weather in March.

Also consider: Cuba has great beaches and a lot more besides: cocktail bars, dance halls, cigar factories, 1950s American cars.

Average temperature in March: 25ºC
Hours of daily sunshine: 9
Flying time from UK: 11 hours 30 minutes

It's a direct overnight flight to South Africa with no jet lag. When you get there, you'll be blown away by the natural beauty of the country, the wildlife, the people, the food and wine. Cosmopolitan Cape Town is the obvious place to begin your adventure, but don't ignore the Winelands and beaches of the Western Cape. Arguably the best way to combine these is on a two-week self drive tour. The weakness of the Rand also means South Africa is cheap right now.

Also consider: six hours flying time – and no jet lag – gets you to The Gambia on the West coast of Africa, a great-value destination for magnificent beaches, friendly hotels and plenty of fascinating sights.

Average temperature in March: 30ºC
Hours of daily sunshine: 7
Flying time from UK: 10 hours

A lot of destinations style themselves as a tropical paradise, but the Seychelles is the real deal. Now that British Airways flies direct, getting there is easy. It's not cheap, but once you experience the raw beauty of the islands, you won't regret splashing out. You might even find a special offer.

Also consider: the Maldives is a great option in March, with temperatures of around 30°C, plus 9 hours of sunshine and low average rainfall. Also consider Mauritius.

Average temperature in March: 24ºC
Hours of daily sunshine: 8
Flying time from UK: 11 hours (one stop)

If beaches aren't your thing, how about Nepal where March brings warm sunshine, clear mountain air and rhododendron in bloom. You can trek in the Himalayas, explore colourful Kathmandu and laze in beautiful lakeside Pokhara.

Also consider: March is also a month to visit Japan: it's warm enough to enjoy a beach break on one of the southern islands, but not too hot for some serious sightseeing in the big cities.