Where is hot in March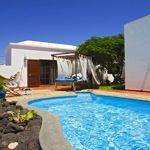 By Mark Hodson, Sunday Times Travel Writer and Editor of 101 Holidays
---
Q.  Where is hot in March?
A.  Short-haul options include the Canaries, The Gambia, Morocco and the Arabian Gulf, all with perfect weather in March. It's still high season in the Caribbean, and there are other great long-haul options. Or try a city break in the southern Mediterranean.
---
March is too early in the year for a beach holiday in the Mediterranean (though you might get lucky). The closest – and cheapest – destinations where you'll get a serious suntan are the Canary Islands including Lanzarote and Tenerife, both just four hours flying time from the UK. But this is also a great time of year for a long-haul holiday, with prices still in the doldrums.
If you're travelling solo, skip straight to our pick of the best singles holidays in March.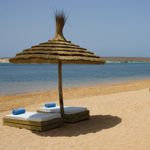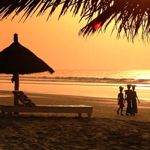 Quick links
Short haul in March – Long haul in March
Short haul: 6 hours flying time or less
Six hours flying time – and no jet lag – gets you to The Gambia on the West coast of Africa, a great-value destination for magnificent beaches, friendly hotels and plenty of fascinating sights. March is hot in the Gambia with 10 hours of sunshine a day and average temperatures of 34°C. Toasty and cheap!
Morocco is just a three-hour flight from London. Marrakech is the obvious destination in Morocco, but to get a little off the beaten track, I recommend Taroudant or Essaouira combined with a stay on one of Morocco's beaches or a couple of days in the Atlas Mountains.
It's one of the best times of year to visit the Arabian Gulf – you'll find 10 hours of sunshine and temperatures of 32°C in Dubai and Abu Dhabi which has some fabulous hotels as well as beaches, culture and entertainment. See the latest special offers.
Another great option in the region is Oman which is packed with culture, history, adventure and an authentic feel of Arabia. It also has some stunning hotels such as the Al Bustan Palace and the Six Senses Zighy Bay.
Closer to home, Tenerife and Lanzarote are both good value. Madeira is not far from the Canaries and enjoys similar year-round sunshine. Despite its reputation for being a bit dull, it's a beautiful island with lots to do, great walking and many lovely hotels and traditional quintas. Alternatively, if you want to see more of the island, try this popular luxury private tour with your own English-speaking driver guide.
If you head south in Europe there's a strong chance of good weather (though not scorching heat). It's ideal weather for a city break – you could try Seville in southern Spain, the Mallorcan capital of Palma or Sorrento in Italy. For more ideas see our complete guide to the best city destinations in spring.
March is also a great time of year for a more active holiday. Cycling is a great way to discover a destination – try an independent cycling tour of Catalonia or Gozo. See my tips for where's hot in Europe in March.
Charter flights to Mediterranean resorts don't generally get started until Easter. So if you're looking for a fly-and-flop beach holiday, try looking in April or May.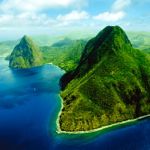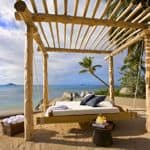 Long haul holidays in March
If you are prepared to fly long haul you'll have no shortage of destinations that are hot in March. The Caribbean is perfect at this time of year and can be great value if you avoid the Easter holidays. See our detailed report on the Caribbean weather in March.
In Barbados, Jamaica, Grenada, Tobago and the Cayman Islands you are likely to enjoy 8 or 9 hours of sunshine a day. This is also a great time to be in Cuba. See our selection of the best Caribbean holidays and these luxury villas from CV Villas.
March holidays in the Maldives are great, with temperatures of around 30°C, plus 9 hours of sunshine and low average rainfall. The Seychelles are also ideal, but Mauritius should be avoided, as this is the rainy season.
Where's hot in March in Africa? We recommend South Africa, particularly Cape Town and the Winelands and beaches of the Western Cape. Arguably the best way to combine these is on a two-week self drive tour. The weakness of the South African Rand has also made the country cheap.
Asia is a great bet. The weather in Vietnam is excellent, with temperatures in the beach resort of Nha Trang at around 34°C. In Sri Lanka you can expect temperatures of 31°C with a risk of a few short, sharp showers on the tourist beaches near Colombo.
Thailand is hot in March and – unusually – this is a good time to visit both Koh Samui on the Gulf coast and Phuket on the Andaman coast.
If beaches aren't your thing, how about Nepal where March brings warm sunshine, clear mountain air and rhododendron in bloom. You can trek in the Himalayas, explore colourful Kathmandu and laze in beautiful lakeside Pokhara.
March is a very good month to visit Japan: it's warm enough to enjoy a beach break on one of the southern islands, but not too hot for some serious sightseeing in the big cities.
You'll find sunshine in Southern California where you could drive the Pacific Coast Highway or hit the road to Las Vegas.
In Central America, it's a great time of year to visit Costa Rica (7 hours of sunshine, 25°C) as the peak season has just ended, but the weather is good (rainfall can be heavy). With new direct British Airways flights there are some great-value trips including this 12-day Costa Rica Highlights tour visiting jungles, cloud forest, volcanoes and beaches.
In South America, both Brazil and Argentina are superb destinations for hot holidays in March. You could also explore the idyllic islands of the South Pacific.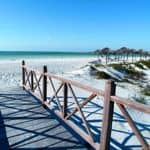 Find more March holidays and city breaks in March. Also see our sister site for honeymoons in March.
Last updated: 13 November 2018
Compare months
January – February – March – April – May – June – July – August – September – October – November – December