Where is hot in June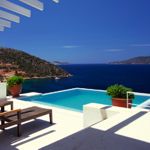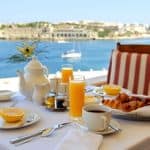 By Mark Hodson, Sunday Times Travel Writer and Editor of 101 Holidays
---
Q.  Where is hot in June?
A.  The Mediterranean is the most obvious region to visit in June with long sunny days and temperatures in the high 20s. But it's also a good time for sightseeing and activity holidays across Europe and in the USA, and the Caribbean is good value.
---
June in the Mediterranean offers guaranteed sunshine, long days, low humidity and uncrowded resorts. Because the school holidays have yet to begin, airlines and tour operators are struggling to get bums on beds, and that means you'll find a lot of cheap offers and late deals.
I's also a good time to visit other European destinations, plus there are some fantastic long haul possibilities. If you have kids in tow, check out the best family holidays in June. If you're travelling alone, see our pick of the best solo holidays in June. Note: all the travel companies featured are personally recommended by our editors.

Quick links
Short haul holidays – Long haul holidays – America in June
Short haul holidays in June
June is a perfect time to soak up some rays in the south of France. Temperatures rise to 25°C across the Cote d'Azur: renting a coastal villa in St Tropez or Cannes is an excellent option for a bit of holiday glamour. Or get together with friends or family to rent an entire chateau in France with Oliver's Travels. See many more recommendations for holidays in France.
The French island of Corsica is also superb in June. Laze on the white-sand beaches, enjoy fabulous food and maybe try some walking in the countryside before the heat of summer arrives. Check out the latest special offers (June is usually a great month to get deals and you can also take a short break).
June is also a great month to visit Italy, partly because the Italians are not yet taking their holidays (they all go away in August). The Amalfi Coast offers glamorous hotels and sparkling seas, while cities such as Florence and Verona enjoy temperatures in the mid-20s. It's also the time of year for an opera holiday in Verona. Find many more holidays in Italy including Tuscany, the Italian Lakes – which can be surprisingly cheap – and the gorgeous countryside of Le Marche.
The long sandy beaches of Spain's Costa de la Luz come highly recommended for this time of the year. At 28°C, Madrid is a hive of activity for art-lovers and sunshine, while spending a tapas-fuelled few days in Barcelona split between the beach and the city is unbeatable.
The Balaeric islands may have a reputation for cheap package holidays but you'll also find some beautiful villas and charming hotels tucked away from the action: Mallorca and Ibiza hold many secrets waiting to be discovered, including great family beaches. Check out our full selection of holiday ideas in Spain.
Eastern Europe can be particularly rewarding in June: Croatia's stunning Dalmatian Coast – including Split and Dubrovnik – enjoys average temperatures of 26°C. The weather will be similar in neighbouring Montenegro which is also a little cheaper. It has mountains, lakes, national parks, historic cities and beaches crammed into a country half the size of Wales. Or head inland to the city of Budapest, which is beautiful and easy on the wallet.
The Greek islands are wonderful in June – try tiny Paxos for a quiet getaway or Crete for a wider of choice of places to stay and things to do. You'll find some great beach hotels on the mainland including Sani Resort. If you want an all-inclusive package without compromising on quality, try the IKOS Dassia in Corfu or its sister hotel, the IKOS Oceania in Halkidiki. See more holidays in Greece.
Up to 12 hours of daily sunshine and soaring temperatures can also be found on the island of Cyprus. Don't forget if you want value for money, take a look at Turkish-speaking North Cyprus where I recommend the pretty port town of Kyrenia and the beaches of Famagusta.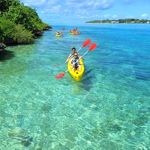 Long haul holidays in June
Bermuda is at its best in June. Laze on pink sand beaches, play a round of golf or go sightseeing by boat. The best places to stay include Cambridge Beaches, the family-friendly Fairmont Southampton and the great-value Grotto Bay Resort.
In the Caribbean, Antigua and Barbados are popular destinations for holidays in June. See the latest special offers. If you're looking for perfect white-sand beaches, try the Cayman Islands or the small coral island of Anguilla. Check our guide to the Caribbean for the best options.
It is also a wonderful time to enjoy the natural beauty of Canada. Ride the railroads on the Rocky Mountaineer or take a self-drive Mountain Express tour of Banff, Jasper National Park, Calgary and Vancouver. On the dramatic Atlantic Coast of Canada you'll find fresh lobster and oysters, whale watching, icebergs and remote islands.
Safari holidays in June can be fantastic: Tanzania promises heat and unbeatable wildlife, but be careful to avoid the Western Cape which is shrouded in winter.
Indian Ocean destinations such as the Seychelles are reliable, or consider Sri Lanka, which reaches 30°C. Classic choices such as Koh Samui in Thailand remain sensible, while the Pacific Cook Islands make an excellent alternative for a castaway idyll.
America is perfect in June
If you fly across the pond (or take a transatlantic cruise) you'll find many destinations in America at their prime, but without the tourist crowds of summer. New York jumps to 26°C in June: it's a perfect time to explore the city or head upstate. Similar temperatures can be found in Boston and New England and in the Great Eastern Cities of Washington DC and Philadelphia.
California is also warm and sunny in June with Los Angeles clocking in at 26°C. Rent a car and take to the open road, perhaps following the coast along the staggeringly scenic Pacific Coast Highway.
See more holidays in America in June.

See more top tips for holidays in June or visit our sister site for expert tips on the best honeymoons in June.
Last updated: 4 November 2018
Compare months
January – February – March – April – May – June – July – August – September – October – November – December