Where is hot in February 2023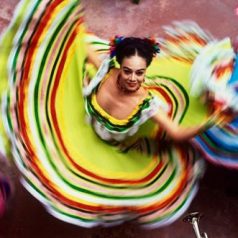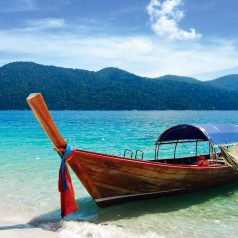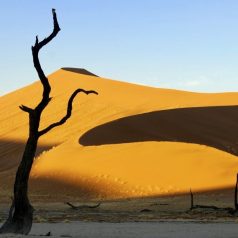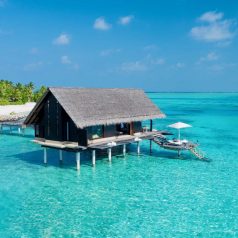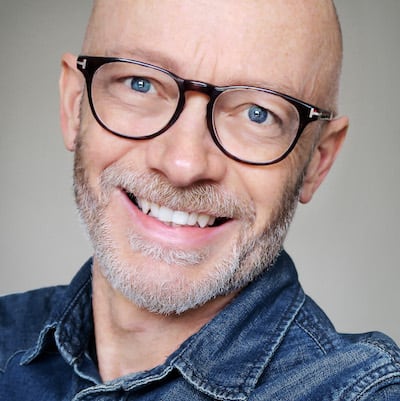 By Mark Hodson, Sunday Times Travel Writer
---
Q. 
Where is hot for a holiday in February?
---
A. 

February is peak season in the Caribbean (28ºC) and the Maldives (31ºC) and Dubai (26ºC). The best short-haul weather can be found in the Canary Islands and Madeira (both 20ºC). But there are plenty of other options.
---
February offers a perfect opportunity to escape the cold of winter at home in search of warmer climes. It's only four hours flying time to Madeira and the Canary Islands, while seven hours in the air gets you to the Arabian Gulf where the weather will be seriously hot.
It's also the time for Valentine's Day breaks and half term holidays, so if you're looking for bargains it's best to avoid 14 February and the second-to-last week in the month.
If you're travelling with children, check out our tips for the best February half term holidays. If you're travelling by yourself, see our guide to solo holidays in February. Note: all the travel companies featured are personally recommended by our editors.
Caribbean beaches
Average temperature in February: 28ºC
Hours of daily sunshine: 9
Flying time from UK: 9 hours
February is high season in the Caribbean where you'll find warm sunshine and very little chance of rain. Of the larger islands, Barbados ranks among the best for luxury hotels. If you're a real beach bum, craving miles of white sands, I recommend the Cayman Islands or picture-perfect Anguilla.
For couples, Sandals Resorts is a perfect fit this year, with its luxury all-inclusive properties in prime beach locations in Jamaica, the Bahamas, Antigua, St Lucia, Grenada and Barbados. See the latest deals.
My favourite Caribbean hotels include Round Hill in Jamaica and Coral Reef Club in Barbados. See details of the Caribbean weather in February and the hottest Caribbean islands in February.
Also consider: there are some great deals to the Caribbean coast of Mexico, where you'll find endless beaches, guaranteed sun and plenty of culture as well as good food and nightlife. Check out this selection of all-inclusive hotels.
Canary Islands
Average temperature in February: 20ºC
Hours of daily sunshine: 7
Flying time from UK: 4 hours
The Canary Islands is the most obvious destination for easy winter sun, with direct flights from airports across the UK taking around 4 hours. Of the larger, more popular islands we recommend Tenerife (especially for stylish hotels) and Lanzarote (especially for villas with pools). Both islands offer temperatures around 20ºC. If you want somewhere quieter, you can hop on a ferry from Tenerife to beautiful La Gomera, or to tiny La Graciosa which lies north of Lanzarote. Find the hottest Canary Islands in February.
Also consider: the Portuguese island of Madeira which has year-round sunshine, mountains, walking trails and botanical gardens.
Arabian Gulf
Average temperature in February: 26ºC
Hours of daily sunshine: 8
Flying time from UK: 7 hours
February is a great month to visit the Arabian Gulf. Flying time is seven hours and you can expect highs of 26ºC with guaranteed sunshine and almost zero chance of rain. Both destinations offer stunning hotels, white sand beaches and desert safaris. Dubai has malls, ice rinks, ski domes and iconic hotels such as Burj Al Arab, while Abu Dhabi has the Al Ain Oasis, the Sheikh Zayed Grand Mosque and Yas Island which is home to Ferrari World, a waterpark, Formula 1 race track and the world's fastest roller coaster. Neighbouring Qatar is proving an exciting new option with luxury beach hotels, private beaches, art and culture, plus an array of activities from sky diving to 4X4 dune bashing. It also works well for two-centre holidays particularly to the Maldives and Seychelles.
Also consider: if you are put off by the glitzy image of the Gulf, head to Oman which enjoys the same fabulous weather, but has mountains and beaches, authentic villages, desert camps, turtle nesting spots and 5,000 years of Arabian history. Spend a few nights in the capital, Muscat – best place to stay is The Chedi – and perhaps head out to the Musandam Peninsula to stay at Six Senses Zighy Bay.
Algarve, Portugal
Average temperature in February: 16ºC
Hours of daily sunshine: 6
Flying time from UK: 3 hours
One of the few destinations in mainland Europe that offers a decent chance of fine weather is the Algarve – I've enjoyed a long week of warm sunshine there in February. If you find somewhere special to stay, you can even tolerate a few chilly days – i-escape has a wonderful collection of  boutique hideaways. See more on where's hot in Europe in February.
Also consider: it's only about another 30 minutes flying time to Morocco with direct flights from across the UK, and you're seriously increasing your chances of good weather. In the beguiling historic city of Marrakech you can expect 20°C highs and an average seven hours of daily sunshine. Again, perfect weather for sightseeing.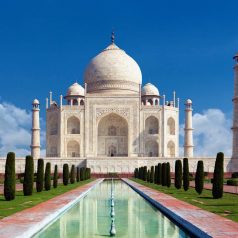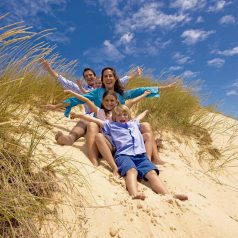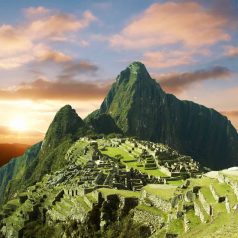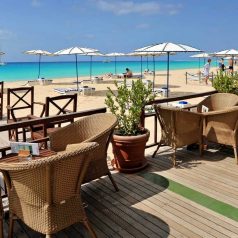 The Gambia
Average temperature in February: 34ºC
Hours of daily sunshine: 9
Flying time from UK: 6 hours 30 minutes
For cheap hot holidays in February, it's hard to beat The Gambia, a friendly, safe, English-speaking country on the West Coast of Africa. The flight from London or Manchester takes barely more than six hours, with no jet lag, temperatures of 34°C and nine hours of daily sunshine. You can't get more bang for your buck in terms of winter sun. See the latest special offers.
Phuket, Thailand
Average temperature in February: 33ºC
Hours of daily sunshine: 9
Flying time from UK: 11 hours 
It's a longer flight to Thailand but you'll find hot weather, great food and low prices. In February, head to the west coast beaches such as Phuket and Krabi where you can expect long days of unbroken sunshine (but relatively low humidity). Avoid the east coast resorts such as Ko Samui, which is still in its rainy season.
If you want to go beyond the beach in Thailand in search of culture and adventures, check out these great ideas from the expert team at Experience Travel Group. They have access to some extraordinary experiences from village home stays and secret beaches to unique wildlife encounters.
Also consider: Cambodia has welcoming people, pristine beaches and world-class sights such as Angkor Wat. Other countries on your list at this time of year should include the west coast of Malaysia and Vietnam.
Costa Rica
Average temperature in February: 25ºC
Hours of daily sunshine: 7
Flying time from UK: 11 hours
This is a wonderful time of year to be in Costa Rica where you can expect 7 hours of sunshine, temperatures of 25°C and low rainfall. British Airways now flies direct to the capital, San Jose, and there are some good value tours including this 12-day Costa Rica Highlights itinerary which visits jungles, cloud forest, volcanoes and beaches.
Cape Town, South Africa
Average temperature in February: 27ºC
Hours of daily sunshine: 10
Flying time from UK: 11 hours 30 minutes
It's the height of summer in glorious Cape Town where you can look forward to temperatures of 27°C and 10 hours of daily sunshine. South Africa is good value now due to the weakness of the Rand. Enjoy the city beaches, the sensational food and summer festivals. As well as climbing Table Mountain and visiting Robben Island, you can rent a car to visit the Winelands. Our researchers recommend this classic Cape Town, Winelands and Kruger safari adventure.
Also consider: gorilla tracking in Uganda is a once-in-a-lifetime experience, as is the mass wildlife migration from Tanzania to Kenya, a truly amazing sight.
Rajasthan, India
Average temperature in February: 25ºC
Hours of daily sunshine: 8
Flying time from UK: 8 hours 30 minutes
Over in Asia, Rajasthan in Northern India is perfect in February with stunning temples, vibrant culture and low-season hotel rates. Agra – home to the Taj Mahal – and the capital Delhi both enjoy temperatures of around 25°C and 8 hours of sunshine a day. Check out these private tours and small group tours.  Goa and Kerala further south on India's west coast are even warmer, with temperatures reaching 32°C.
Also consider: it's only five hours flying time to Egypt. In Cairo you'll enjoy 8 hours of sunshine and temperatures of about 22°C, which is perfect for visiting the Pyramids.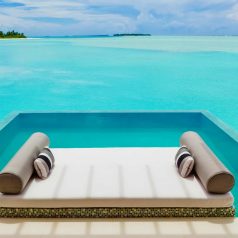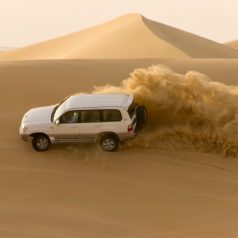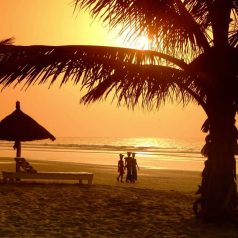 Save on hot holidays in February
* Did you know you can save up to 40% on holiday prices? See all the latest deals.We publish new deals most weeks and you can get them delivered to your inbox by entering your email address below.
More travel ideas in February
> See more expert recommendations for where to go on holiday in February and honeymoons in February. See my colleague Annabelle Thorpe's tips for city breaks in February. Also see the Greek islands in February and the hottest destinations in Europe.
Compare months
January – February – March – April – May – June – July – August – September – October – November – December
Last updated: 6 May 2022