Where is hot in October in Europe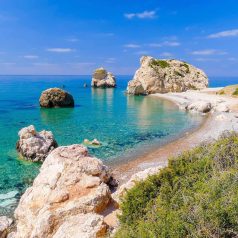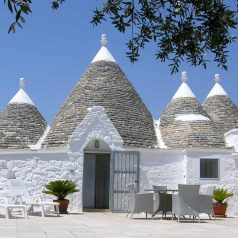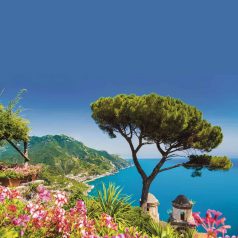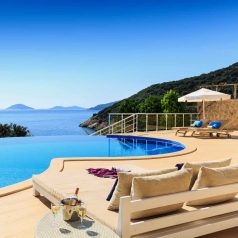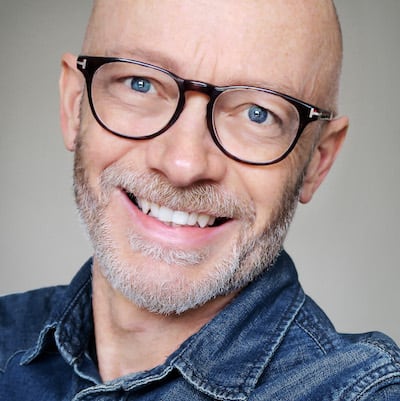 By Mark Hodson, Sunday Times Travel Writer
---
October is an excellent month for a holiday in Europe – and never more so than in 2021 after months of lockdown. It's hot enough in the southern Mediterranean to bask in the sun, and the sea is warm. The safest place to book right now is Malta, now on the UK Government's Green List, along with Madeira, Mallorca, Ibiza and Menorca.
Where's hot in Europe in October
| Country | Destination | Average highs | Average hours of sun |
| --- | --- | --- | --- |
| Malta | Valletta | 25°C | 8 hours |
| Turkey | Dalaman | 26°C | 9 hours |
| Greece | Crete | 24°C | 7 hours |
| Italy | Puglia | 23°C | 7 hours |
| Cyprus | Limassol | 26°C | 9 hours |
Quick links
Malta – Cyprus – Turkey – Crete – Puglia
Average highs in October: 25ºC
Average daily sunshine: 8 hours
Flying time from UK: 3 hours 10 minutes
It's a short flight to Malta and its sister island Gozo. There's something very comfortable and reassuring about these islands: everything is conveniently laid out for visitors, and yet they are both endlessly fascinating. Malta is rich in history and Gozo (there's no airport so you'll need to catch a ferry) is full of surprises, from the crystal-clear diving and snorkelling to the lazy country roads that are ideal for cycling. See the latest special offers.
2. Aegean Coast of Turkey
Average highs in October: 26ºC
Average daily sunshine: 9 hours
Flying time from UK: 4 hours (Dalaman)
It's not difficult to see why the most popular region of Turkey for tourism is the Aegean Coast. It's a fascinating unspoilt region of Europe with pretty villages, sparkling seas, beautiful sunsets and outstanding food. Arguably the best of the resorts is Kalkan, though you may also want to try Kas, Akyaka, Dalyan and Islamlar. To really get away from it all, I personally recommend the Bozburun Peninsula which will be delightful in October.
Average highs in October: 24ºC
Average daily sunshine: 7 hours
Flying time from UK: 3 hours 45 minutes
You can fly to parts of Greece in three hours, but it's worth going the extra miles to the southerly island of Crete – not just because it has such a long season, but because it's a beautiful destination with great beaches, hiking trails, historic sites and pretty towns such as Chania. Stay in one of these boutique hotels or one of these spectacular villas. It's a great time of year to walk the Samaria Gorge, or rent a car and explore the island. This is an excellent guide to Crete.
Average highs in October: 23ºC
Average daily sunshine: 7 hours
Flying time from UK: 2 hours 45 minutes
Italy can be a mixed bag in October – in the north the weather can be decidedly chilly, while in the fascinating southern region of Puglia you can be basking in long days of sunshine. Mass tourism has yet to hit Puglia, and very few Italians take their holidays outside August, so you can have golden-sand beaches almost to yourself. It's a great region for food and wine – you can visit vineyards, and taken in the historic of Lecce, known as 'the Florence of the South', along with the distinctive local trulli. If you want to stay in one, check out Il Nocino. For a more conventional hotel, we love Tenuta Centoporte.
Average highs in October: 26ºC
Average daily sunshine: 9 hours
Flying time from UK: 4 hours 30 minutes
Cyprus is among the most southerly islands in the Mediterranean, so it's one of the best bets for late autumn sunshine. October is a transitional month across the Med: as a general rule, you can be pretty certain of warm or hot weather in the first half of the month, but temperatures cool off a little and the days get shorter as November approaches. Cyprus is more than just a fly-and-flop destination, and this is a good month to explore the island. Try this range of holiday experiences which includes fly-drive adventures and a self-guided walking holiday.
See what weather to expect in Europe in other winter months:
October | November | December | January | February | March | April
Up to 40% off your next winter sun holiday
* Did you know you can save up to 40% on holiday prices? See all the latest deals.We publish new deals most weeks and you can get them delivered to your inbox by entering your email address below.
Last updated: 24 June 2021