Where is hot in August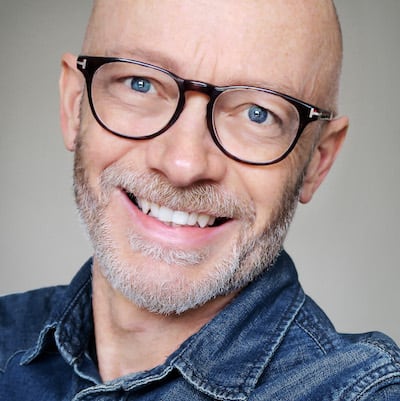 By Mark Hodson, Sunday Times Travel Writer and Editor of 101 Holidays
For many holidaymakers in the UK, August is the month to go away: Brits flock to the sunshine all over Europe, and further afield. Airports are busy and prices are high, yet for many people, particularly those with children at school, August is the month when they must take their holidays.
If you have kids, see our recommendations for family holidays in August. If you're travelling alone, check out the best solo holidays in August. Note: all the travel companies featured are personally recommended by our editors.

* Did you know you can save up to 40% on holiday prices? Enter your email address below to join the 30,000 people who get my free weekly deals. You can unsubscribe at any time. View sample.
Quick links
Short haul holidays in August – Long haul holidays in August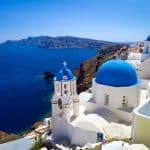 Short haul holidays in August
Europe is an obvious choice in August; flight times are short and inexpensive, so you can be basking in sunshine within a few hours of leaving home.
The Mediterranean can get very hot in August, particularly if you're in a large resort or away from cooling sea breezes. Cyprus, for example, experiences temperatures of 35°C in the capital, Nicosia, although the coastal resorts tend to be 5°C cooler.
As a general rule, destinations in the southern Mediterranean tend to be a few degrees hotter than those in the northern Med. So the Greek island of Crete will regularly top 30°C, as will Malta, the Costa de la Luz in southern Spain and the Aegean Coast of Turkey.
The Italian islands of Sardinia and Sicily are busy in August – as most of Italy shuts down for a month and everybody flees to the beaches. Expect lots of sunshine, warm seas and temperatures of 28°C to 30°C. The best beaches on mainland Italy are in the southern region of Puglia. To escape to the Italian countryside, rent a villa in Le Marche.
Other hot destinations in August include Croatia which has a stunning coastline and hundreds of islands – many uninhabited – that can be explored on boat trips.
If you want temperatures a little less hot you could try the Italian Lakes, the stunning French island of Corsica, the northerly Greek islands of Skiathos and Skopelos, Halkidiki in mainland Greece – where we recommend Sani Beach Resort – and the Cote d'Azur, where you can expect perfect temperatures of 27°C.
One of the best ways to survive the heat – particularly if you have children – is to rent a villa with private pool. Check out these great options in Mallorca, Corfu and Catalonia.
Another way to cool off is to take to the water. You could laze on the deck of a gulet meandering along the coast of Turkey, take a watersports holiday in Greece or enjoy a luxury barging holiday in France.
A further option is to head a little further north in Northern or Western France where you can escape the searing heat of the Mediterranean, and the journey by car is far more manageable. Families should consider beachfront holiday parks which offer great value self-catering accommodation and lots of facilities for children. We recommend Siblu Villages. If you have a bigger budget and a bit party of friends or family you could rent out an entire chateau in France.
This is the best time of year to visit Northern Spain – the Green Coast, as it's known. You'll find unspoilt beaches, mountains, traditional villages, great food and a friendly welcome.
If you crave sunshine but aren't keen on crowds, savage heat or high humidity, consider the clean mountain air of the Alps. The region is perfect if you enjoy walking and other outdoor activities. We recommend Inghams for families and Peak Retreats for budget holidays.
If you don't want to drive or fly, how about a coach tour of Europe that wraps up some of the region's highlights.
Long haul holidays in August
You risk burning your toes on the sand in many mid-haul destinations. In the Middle East, the Arabian Gulf and northern Africa it's not unusual to experience temperatures of 40°C, so these places are best left for other times of the year.
The Indian Ocean is a much better option. You can expect temperatures of 30°C in the Maldives and Sri Lanka, with the Seychelles (27°C) and Mauritius (25°C) not far behind.
In Oceania, the Cook Islands are a balmy 25°C, and Fiji 26°C – both brilliant alternatives to the Indian Ocean, though further afield. This is also a busy time in the Caribbean, particularly with families, although there is a risk of wind and sharp rain showers, as this is officially the hurricane season. You are usually better off in the more southerly islands such as Barbados.
If you want to laze on some of the world's most pristine beaches, head for Bermuda which is at its sunny best in our summer. Check into luxury Rosedon Hotel or the family-friendly Fairmont Southampton.
South East Asia generally suffers from monsoon season in August, with a few exceptions. Koh Samui in Thailand escapes the rain with 12 hours of sunshine a day and temperatures averaging 31°C. Find more holiday ideas in Thailand.
For something a little different – and if you don't mind some heat and humidity – explore China, perhaps a twin-centre break in Beijing (30°C) and Shanghai (31°C).
Head to America for a fly-drive holiday. Start in Boston (27°C) and head north into New England which is packed with history, charm and natural wonders. The Canadian Rockies offers classic train rides, mountain drives and wildlife tours.
In Africa, August is a good time for Big Five spotting. In Kenya the wildebeest migration is in full flow, or try your luck spotting whales off the coast of Mozambique (26°C).
Find more about where to go on holiday in August. Also see our sister site for honeymoon ideas in August.
Last updated: 11 April 2019
Compare months
January – February – March – April – May – June – July – August – September – October – November – December