Best USA road trips


By Donna Dailey and Mike Gerrard
The American road trip is such a part of the American dream that many people, when they retire, buy a motorhome and go on kind of geriatric gap year… or two… or for as long as they can afford it. Some even sell up their bricks and mortar home and go permanently on the road. For others it's the dream vacation, to drive a particular route, or to drive to the Grand Canyon, or Yellowstone.
The road trip is part of the American psyche, part of the country's cultural history. Before there were even roads, the early settlers drove west in wagon trains to make new lives for themselves. They were still doing so in the 1930s, when droughts in the east sent people heading west to a better climate and a better life. John Steinbeck coined the phrase 'The Mother Road' in The Grapes of Wrath, referring to Route 66, the road that began in Chicago, headed south through the flat plains of the MidWest, then went due west to the Promised Land of California. Driving up the M6 or the A1 doesn't quite cut it in the same way.
Road trips can take you back into the past or take you towards your own future. Or they can be totally about the present, enjoying the freedom of the road, not knowing where you're going to eat or sleep that night, and taking you through some of the USA's finest scenery. A road trip can be anywhere. We love the drives we regularly do from our home in Arizona through New Mexico and Colorado, or west to California. Our first road trip together was from Denver through the Rocky Mountains to Salt Lake City, then back by a different route.
There are a few drives, though, which stand head and hubcaps above the rest, and these are our four to think about if you want the great American road trip experience.
Route 66
Sadly you can no longer drive from Chicago to Los Angeles on Route 66 the whole way, as it no longer exists. Parts have been replaced by Interstates, causing some towns to fade and die, although the ghost towns along the way are part of the charm. In other places Route 66 is very much alive and well, with its nostalgic appeal, its neon-signed diners and its roadside motels. It's a drive like no other in the USA, and will take you at least two weeks, preferably three.
How to do it: American Sky has a Route 66 Fly-drive: 15 nights from £1,739 per person including flights from the UK.
The Pacific Coast Highway
Driving the whole length of the west coast is another American dream, and if you like coastal scenery then it's the best in the country. It's not as long as Route 66 (about 2000 miles compared to 2500) but you should allow a similar time-frame of 2-3 weeks, and the longer the better. The best plan is to fly into Seattle, rent a car and arrange a one-way drop so you can fly back out of Los Angeles or San Diego. British Airways covers all three airports.
You can also do a shorter version of the drive between San Francisco and Los Angeles or San Diego, which includes the most scenic part of California's coast, around Big Sur. You also get to visit places like Monterey, Carmel and Hearst Castle. Planning advice is available on our own Pacific Coast Highway Travel website.

The Alaska Highway
This is on our personal bucket list as Donna's grandfather helped build the highway, which was a World War 2 construction project to link the Lower 48 US states to Alaska, through Canada. It will take some planning, though, as it runs about 1,700 miles through scenery that is magnificent, but harsh in winter. You'd drive through British Columbia and Yukon almost to Fairbanks. Even to get to the highway is a road trip in itself. You could fly into Seattle, Vancouver or Edmonton and drive several hundred miles to the start at Dawson Creek in British Columbia, and fly out of Anchorage at the northern end, or obviously vice versa.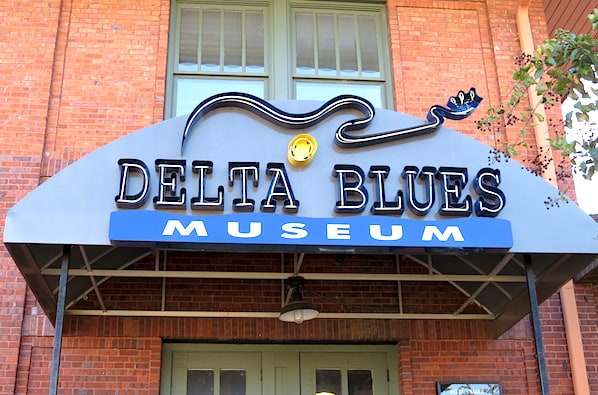 Highway 61
Music fans will want to follow Highway 61 which the blues musicians followed to take them north from the Mississippi Delta to the big city, Memphis. Many then escaped the south completely and took the train to Chicago, creating the Chicago Blues style of music.
From New Orleans drive west to Baton Rouge and pick up Highway 61 there, which will take you almost due north to Memphis, more or less following the Mississippi River. On the way you'll visit Natchez, Vicksburg, Cleveland (home of the brand new GRAMMY Museum opening March 2016, and nearby BB King Museum) and Clarksdale (of the Delta Blues Museum). Allow a week for the 500-mile journey.
Also see Exsus which has a range of luxury self-drive trips in America.