Recommended tour operator: Archers Holidays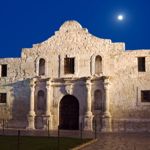 Archers Holidays says
This new escorted tour gives a breathtaking insight into Texas – not just the glittering cities, vast prairies, oil and cattle but its complex history (Texas was colonised in part by the Spanish, French and Mexicans before becoming the 28th state of the USA in 1845).
On this two-week trip, you'll stay in Dallas, Austin, San Antonio and Houston – plus Lafayette and New Orleans in Louisiana.
The tour of Dallas itself is fascinating – we'll take you to Pioneer Plaza, the historic West End and Deal Plaza, where President John F Kennedy was shot.
We couldn't miss a visit to Southfork Ranch before the journey south to Fort Worth where it's all about cowboys and longhorn cattle. The Texas Cowboy Hall of Fame is fascinating.
In Austin, the Bob Bullock State History Museum tells the 'Story of Texas' and there's a sightseeing tour around the city.
Next stop is San Antonio, home to The Alamo, where Texans made a brave attempt to defend their liberty against the Mexican Army in 1836. See it at its atmospheric best on our private guided tour in the evening. You'll also visit America's oldest cathedral, San Fernando, take a cruise down the San Antonio River and enjoy an evening in the picturesque Riverwalk area.
There's also a morning at the Lyndon B Johnson National Historic Park before a wine-tasting in Fredericksburg.
In Houston we'll tour 'Bayou City' and take you to the Johnson Space Centre – home of NASA and the US Space Programme, with interactive displays, a visit to Mission Control Centre and a guided tram tour.
Head on to Louisiana where highlights include stays in Lafayette and New Orleans, a cruise through the bayou swamps and Avery Island, home to Tabasco pepper sauce.
The Houmas House Plantation and Gardens, a former sugar plantation, is also on the itinerary and we'll take you to all the top sights of New Orleans.
The 14-day Texas The Lone Star State escorted tour costs from £1,935 per person including international flights. Find out more about our escorted tours in the USA.
« Return to homepage
Copyright © 2017, 101 Holidays Ltd