Recommended tour operator: TransIndus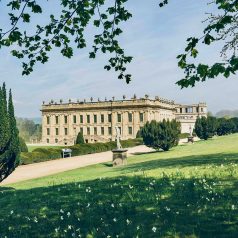 TransIndus says
Since 1989, we have prided ourselves on creating exceptional tailor-made private tours and small group holidays to our heartland of India and other such magical places as Nepal, Sri Lanka, Southeast Asia, Central Asia and the Indian Ocean. Our emphasis is always on delivering superb experiences, often off the beaten track, for discerning travellers who want to really get under the skin of the countries they visit.
Expert group leaders
Spectacular houses
Like-minded fellow travellers
While our clients are unable to travel further afield, we have been inspired to create some unique small group tours in the UK, each with an historical theme which explores the bonds between the UK and the Indian Subcontinent. Each will accommodate no more than 20 people and will be accompanied by two of our team of expert leaders.
With departures in June and July 2021, Derbyshire's Grand Houses is a five day dive in to the magical Chatsworth House, Haddon Hall and Hardwick Hall as well as the village of Eyam, famed for isolating itself during the Great Plague. Accommodation is in the charming Devonshire Arms, part of the Chatsworth Estate.
Nabobs of Berkshire is a four day tour through the Royal County of Berkshire which is home to a number of houses owned by families who made their fortunes with the East India Company. Accompanied by a specialist historian, we will have access to several of these houses which are not open to the public and, in some cases, meet the owners. Accommodation is in Donnington Grove, a spectacular Gothic mansion.
Find out more about our small group tours in the UK.
Copyright © 2022, 101 Holidays Ltd