Hottest places in Turkey in October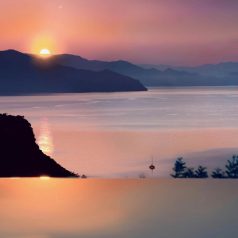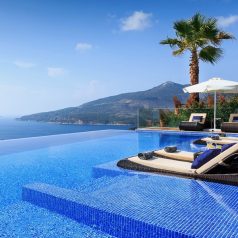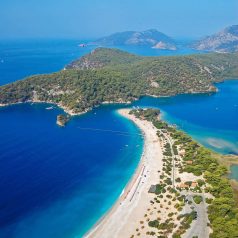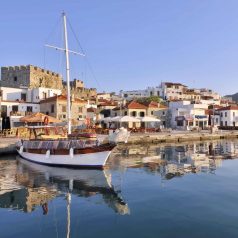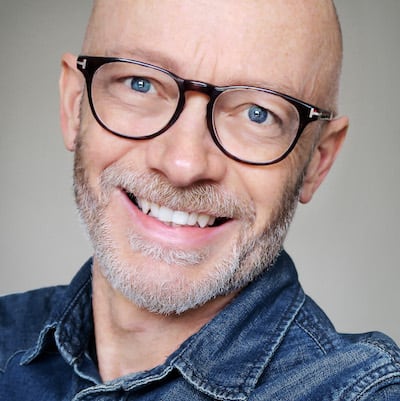 By Mark Hodson, Sunday Times Travel Writer
October is a wonderful time of year for a holiday in Turkey with warm temperatures and low prices. The Aegean and Mediterranean coasts will be warm and sunny – particularly in the first half of the month – and the sea will still be warm enough for swimming. But it won't feel too hot for visiting ancient sites such as Ephesus, hiking coastal paths or simply pottering around shops and markets.  
You can expect about eight hours of daily sunshine on the coast, but in October there's a big difference in temperature as the travel south. For the warmest weather, you want to fly into Antalya in the south, rather than Izmir in the north. For a happy medium, fly into Bodrum or Dalaman and you certainly won't be disappointed.
London
Average temperature in October: 15ºC
Hours of daily sunshine: 3
Monthly rainfall: 60mm
Antalya
Average temperature in October: 27ºC
Hours of daily sunshine: 8
Monthly rainfall: 80mm
Flying time from UK: 4 hours 15 mins
The beaches around Antalya – shielded by the beautiful Taurus mountains – are perfect for late autumn sun. Although this is not the most characterful region of Turkey, there are some excellent hotels, spa resorts and more than a dozen golf courses around the resort of Belek, which is only 30 minutes drive from Antalya airport. Classic Collection has an outstanding choice of hotels in Belek, Side and Kemer.
Bodrum
Average temperature in October: 24ºC
Hours of daily sunshine: 8
Monthly rainfall: 50mm
Flying time from UK: 3 hours 50 mins
The stylish and sophisticated port town of Bodrum is still buzzing in October, with its traditional and modern restaurants, bars, nightclubs and independent shops. It's a charming place with ancient historical sites, a castle overlooking the harbour and a modern marina. Take your pick from these hotels in Bodrum or rent a villa with private pool.
Izmir
Average temperature in October: 23ºC
Hours of daily sunshine: 8
Monthly rainfall: 40mm
Flying time from UK: 3 hours 40 mins
Most tourists that fly into Izmir are heading for the resorts of Kusadasi and Çeşme, and this is also the starting point for trips to the Unesco-protected ancient city of Ephesus. Mark Warner has a lovely all-inclusive Phokaia Beach Resort near the harbour town of Foça, with water sports, tennis and mountain biking all included.
Marmaris
Average temperature in October: 25ºC
Hours of daily sunshine: 8
Monthly rainfall: 70mm
Flying time from UK: 4 hours (to Dalaman)
There are some gorgeous hotels around Marmaris such as the stylish Mandarin Boutique Hotel in a lovely rural setting, which stays open until the end of October. Oliver's Travels has villas with pools in the resorts of Akyaka and Dalyan.
The best way to explore the coastline around Marmaris is on a gulet cruise, sailing on a traditional wooden boat. For the best of the weather, go in the first half of October.
Kas & Kalkan
Average temperature in October: 22ºC
Hours of daily sunshine: 8
Monthly rainfall: 50mm
Flying time from UK: 4 hours (to Dalaman)
Temperatures in the resorts of Kas and Kalkan are not as high as in the south, but it's well worth coming here to see these pretty whitewashed villages, the clear turquoise sea and the wonderful range of small independent restaurants and tavernas. In October the weather is perfect for a hike in the dramatic Saklikent Gorge and a visit to the ancient city of Xanthos. Check out Classic Collection for hotels and Vintage Travel and CV Villas for luxury villas in Kas, Kalkan and nearby Islamlar.
For serious hikers, Ramblers Walking Holidays has a 14-night group tour exploring the Lycian Way.
Cappadocia
Average temperature in October: 17ºC
Hours of daily sunshine: 7
Monthly rainfall: 25mm
Flying time from UK: 6 hours (to Keyseri via Istanbul)
Turkey isn't all about about beaches and boat trips. One of its greatest sights is the fabulous "fairy chimney" landscapes of Cappadocia with its unworldly rock formations and cave houses. If you can, join a hot air balloon ride at dawn or dusk to see the region in all its glory. It's something you'll never forget.
Istanbul
Average temperature in October: 19ºC
Hours of daily sunshine: 6
Monthly rainfall: 75mm
Flying time from UK: 3 hours 50 mins
October is a popular month for a short break in the buzzing city of Istanbul. Sitting at the cusp of Asia and Europe, Istanbul is steeped in history but is also a dynamic young city. You'll find some interesting places to stay including the Hotel Ibrahim Pasha converted from two Ottoman townhouses. For a luxury break, tryr Classic Collection or Kirker Holidays.
Cruise holidays in Turkey in October
Star Clippers operates sailing cruises on traditional tall ships in the Eastern Mediterranean until late October. Most itineraries depart from Athens and some arrive into Istanbul. This is a wonderful way to explore the region, with access to smaller ports that large cruise ships cannot reach.
Many of the larger cruise lines operate in the Eastern Mediterranean in summer with almost all trips visiting the majestic site of Ephesus in Turkey. See the best deals at Iglu Cruise.
Touring holidays
We recommend these adventurous group tours of Turkey which run between March and October including the popular seven-day Istanbul to the Med tour which takes in Gallipoli, Troy, Ephesus, Pamakkule and Marmaris. 
Find more holiday destinations in Turkey and see our recommendations for luxury stays in Turkey. Check out where else is hot in Europe in October.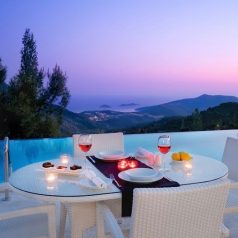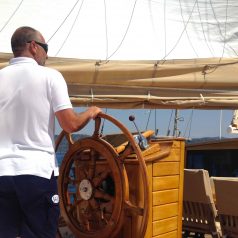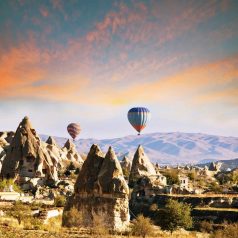 The coasts of Turkey
The naming of Turkey's coasts can be confusing, so here's an explanation.
The Aegean Coast – also known as the west coast of Turkey, this stretches from Istanbul in the north to Marmaris in the south. It includes the city of Izmir, the ancient site of Ephesus and resorts such as Kusadasi, Cesme and Selcuk near Izmir and Bodrum, Gumbet, Alaçati and the Datca Peninsula. The best airports are Istanbul and Izmir to the north and Bodrum to the south.
The Mediterranean Coast – the most southerly part of the coast stretches roughly from Marmaris to beyond the resort of Alanya including the resorts of the Turquoise Coast and beyond it to more modern resorts of Side, Kemer and Belek. The best airports are Antalya to the east and Dalaman to the West.
The Turquoise Coast – this is actually a (particularly beautiful) section of the Mediterranean Coast which stretches almost 1,000 miles between the resort of Fethiye and the city of Antalya flanked by the Taurus Mountains. It includes some of Turkey's most characterful resorts including Oludeniz, Kas and Kalkan.
Last updated: 8 February 2022
* Did you know you can save up to 40% on holiday prices? See all the latest deals.We publish new deals most weeks and you can get them delivered to your inbox by entering your email address below.