Hottest places in Turkey in May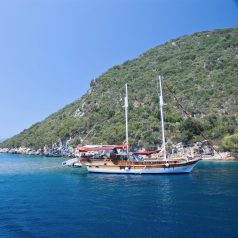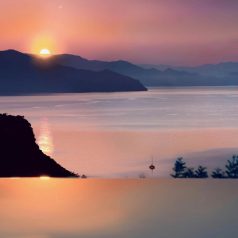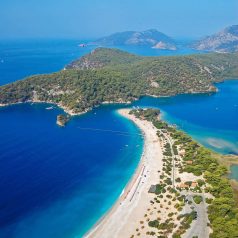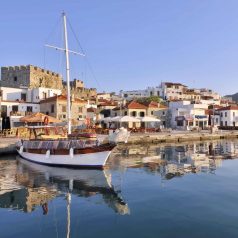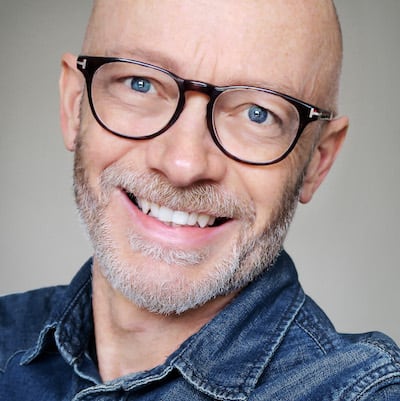 By Mark Hodson, Sunday Times Travel Writer
May is one of the best months to visit Turkey. You'll enjoy at least 10 hours of daily sunshine all the way down the coast from Istanbul to Antalya and temperatures averaging around 26ºC and sometimes feeling hotter. The sea is warm enough for swimming, particularly in sheltered bays, and everything will be open. However, with the summer crowds yet to arrive, prices are low. The Hidrellez Festival on 5 and 6 May celebrates the coming of spring with street performances by traditional gypsy bands – but, for visitors from the UK, May will feel more like summer than spring.
London
Average temperature in May: 17ºC
Hours of daily sunshine: 6
Monthly rainfall: 50mm
Antalya
Average temperature in May: 26ºC
Hours of daily sunshine: 10
Monthly rainfall: 25mm
Flying time from UK: 4 hours 15 mins
The coast around Antalya is stunning and is a great choice if you want a luxury hotel where you can soak up the sun, within easy reach of Antalya airport. We recommend Classic Collection which has a lovely selection of hotels in Belek, Side and Kemer. From there you can take a jeep safari into the Taurus mountains and raft the rapids of Köprülü Canyon.
Bodrum
Average temperature in May: 26ºC
Hours of daily sunshine: 11
Monthly rainfall: 20mm
Flying time from UK: 3 hours 50 mins
Bodrum is a beautiful port with a marina, a castle and lots of winding streets and markets to explore, with fabulous restaurants and stylish shops. For hotels in Bodrum, visit Classic Collection. For villas with private pools in and around Bodrum, we recommend Oliver's Travels.
Izmir
Average temperature in May: 26ºC
Hours of daily sunshine: 10
Monthly rainfall: 25mm
Flying time from UK: 3 hours 40 mins
How about an all-inclusive beach club? Mark Warner's new Phokaia Beach Resort near Izmir is an absolute gem, with water sports, tennis and mountain biking included. If you're travelling as a couple or with friends, avoid May half-term week when prices rise.
Izmir is the starting point for trips to the ancient site of Ephesus, one of the wonders of the Mediterranean. The Ephesus Festival of Culture and Art is usually held during the first week of May with concerts, plays and folk performances.
Marmaris
Average temperature in May: 26ºC
Hours of daily sunshine: 10
Monthly rainfall: 26mm
Flying time from UK: 4 hours (to Dalaman)
You can join a traditional wooden gulet cruise from Marmaris (and book an individual cabin rather than charter the whole boat). If you want self-catering, Oliver's Travels has villas in Akyaka and Dalyan.
Kas & Kalkan
Average temperature in May: 24ºC
Hours of daily sunshine: 10
Monthly rainfall: 30mm
Flying time from UK: 4 hours (to Dalaman)
This section of the Turquoise Coast has both charming boutique hotels and luxury villas. For hotels, Classic Collection has the best options. Both Vintage Travel and CV Villas have some gorgeous villas with private pool in Kas, Kalkan and Islamlar. In Kalkan, the Samira Exclusive Hotel & Apartments is a smart compromise between hotel and self-catering.
It should be cool enough to enjoy a hike in the beautiful Saklikent Gorge and a visit to the ancient city of Xanthos. Over May half-term week, Activities Abroad has a family adventure holiday based in Kas aimed at kids aged eight and over, with sea kayaking, mountain biking, hiking and tubing.
Cappadocia
Average temperature in May: 20ºC
Hours of daily sunshine: 9
Monthly rainfall: 55mm
Flying time from UK: 6 hours (to Keyseri via Istanbul)
May is an ideal time to explore the strange "chimney pot" landscapes of Cappadocia with its cave houses and hidden churches. With mild temperatures and clear skies, you can enjoy hot air balloon rides, mountain biking, birdwatching and walks through fields of wildflowers. Don't wait until July or August when the region is very hot and crowded.
Istanbul
Average temperature in May: 21ºC
Hours of daily sunshine: 10
Monthly rainfall: 35mm
Flying time from UK: 3 hours 50 mins
Istanbul is one of the world's great cities, steeped in ancient history but buzzing with 21st-century style. Check out these interesting places to stay including the Hotel Ibrahim Pasha converted from two Ottoman townhouses. For a luxury city break, go to either Classic Collection or Kirker Holidays. Take a cruise or a ferry on the Bosphorus to see dolphins migrating to the Black Sea.
Cruise holidays in Turkey in May
Star Clippers operates sailing cruises on traditional tall ships in the Eastern Mediterranean throughout the summer months from April to October. Most itineraries depart from Athens and some arrive into Istanbul. This is a wonderful way to explore the region, with access to smaller ports that large cruise ships cannot reach.
Many of the larger cruise lines operate in the Eastern Mediterranean in summer with almost all trips visiting the majestic site of Ephesus in Turkey. See the best deals at Iglu Cruise.
Find more holiday destinations in Turkey and see our recommendations for luxury stays in Turkey.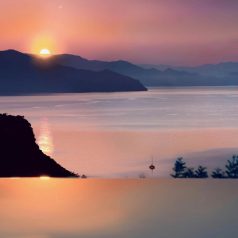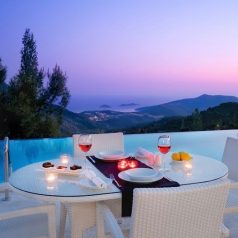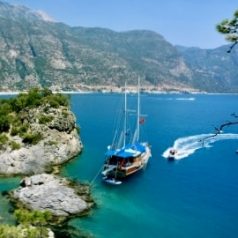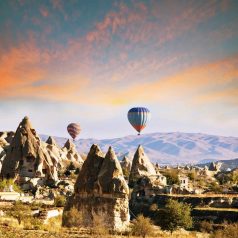 The coasts of Turkey
The naming of Turkey's coasts can be confusing, so here's an explanation.
The Aegean Coast – also known as the west coast of Turkey, this stretches from Istanbul in the north to Marmaris in the south. It includes the city of Izmir, the ancient site of Ephesus and resorts such as Kusadasi, Cesme and Selcuk near Izmir and Bodrum, Gumbet, Alaçati and the Datca Peninsula. The best airports are Istanbul and Izmir to the north and Bodrum to the south.
The Mediterranean Coast – the most southerly part of the coast stretches roughly from Marmaris to beyond the resort of Alanya including the resorts of the Turquoise Coast and beyond it to more modern resorts of Side, Kemer and Belek. The best airports are Antalya to the east and Dalaman to the West.
The Turquoise Coast – this is actually a (particularly beautiful) section of the Mediterranean Coast which stretches almost 1,000 miles between the resort of Fethiye and the city of Antalya flanked by the Taurus Mountains. It includes some of Turkey's most characterful resorts including Oludeniz, Kas and Kalkan.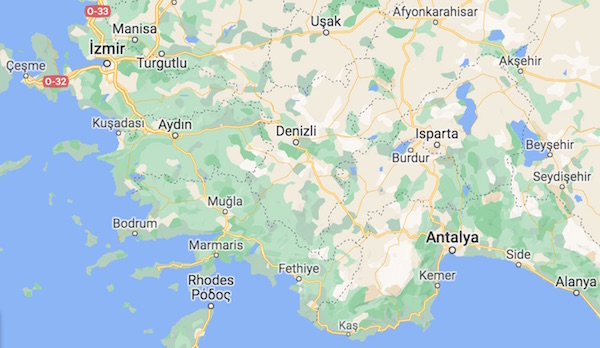 Last updated: 4 February 2022
* Did you know you can save up to 40% on holiday prices? See all the latest deals.We publish new deals most weeks and you can get them delivered to your inbox by entering your email address below.