Best holiday destinations in Turkey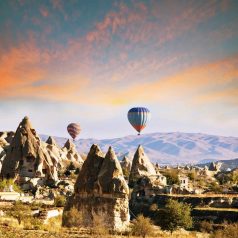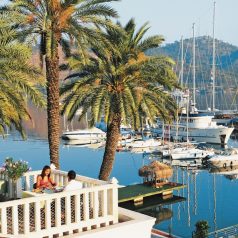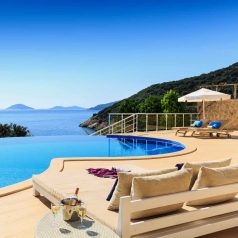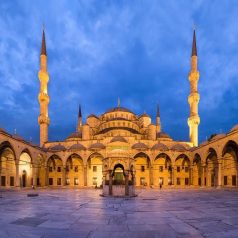 Few countries get under the skin of us Brits like Turkey. It's one of the biggest tourism success stories in recent years, with more than a million British visitors last year, all drawn in by the country's beguiling mix of spectacular scenery, crystalline seas, fantastic food and a culture that's just different enough to feel exotic, without being too much of a challenge.
Many visitors – myself included – go back year after year; Turkey is such a huge, diverse country that however many times you visit there are always new places to discover, and new experiences to enjoy.
In the 20 years I've been visiting, tourism has grown massively – small villages have mushroomed into major resorts, simple pensions have given way to luxurious five-star resorts and spa hotels. But there's still plenty of the 'real' Turkey too: villas tucked away in sleepy hamlets, offering tranquil walks and a genuine sense of getting away from it all.
Quick links
Beach holidays – Activity holidays – Boutique hotels – Family holidays – Istanbul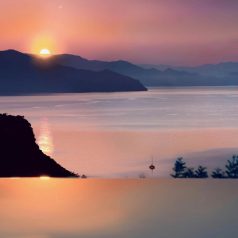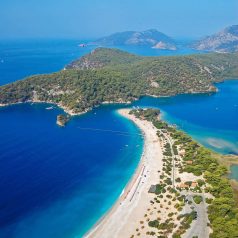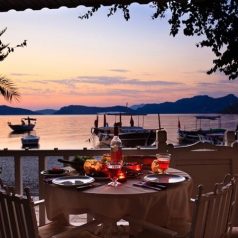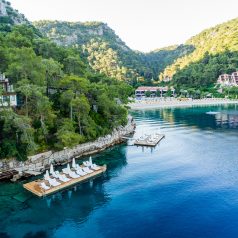 Best beach holidays in Turkey
Turkey has some truly stunning beaches. The long curve of beach at Olu Deniz is probably the most famous, but Patara – an hour west along the coast – rivals it for unspoilt beauty. A resting place for turtles, the 22km-stretch of sand is entirely free of buildings apart from one simple café. It's short on good places to stay though – the best idea is to base yourself in Kalkan, around fifteen minutes away by bus.
Hillside Beach Club, close to Fethiye, is a stand-out five-star favourite with four private beaches, a range of restaurants, kids activities and spa.
If you like to stay closer to the action, Ece Saray Marina and Resort is a charming boutique hotel on the waterfront in Fethiye with shops, bars and restaurants nearby.
The Bozburun Peninsula is home to two lovely sweeping beaches – Kumlubuk and Turunc Bay, both backed by spectacular mountains.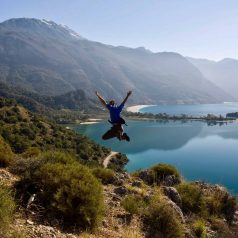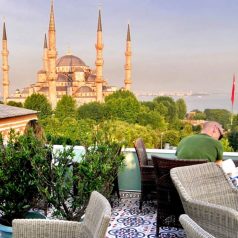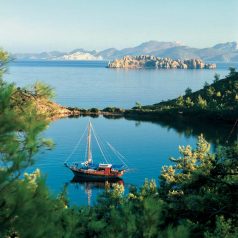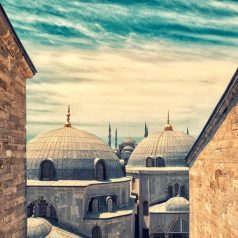 Activity holidays in Turkey
If you're looking for a week that mixes thrills and spills with soaking up the sun, head to Kas – a pretty former Greek fishing village that has become the adventure capital of Turkey. Teenagers will love the Active Adventure Week with sea kayaking, mountain biking and the chance to go tubing down a canyon and walk through the spectacular Saklikent Gorge.
If you like your activities to be more water based, then a gulet holiday is the perfect choice – a week spent sailing up the coastline on a traditional Turkish boat, with plenty of opportunities for swimming, snorkelling and diving – as well as exploring the picturesque towns that dot the coast.
For walkers the Lycian Way is one of the most spectacular long-distance trails in Europe, stretching for 540kms from Olu Deniz to Geyikbayiri, near Antalya. A holiday on foot is a fantastic way to discover the slower pace of rural Turkey, and the stunning Roman and Lycian ruins that litter this part of the country.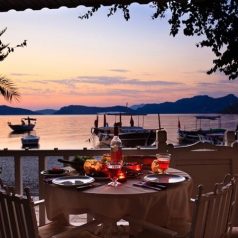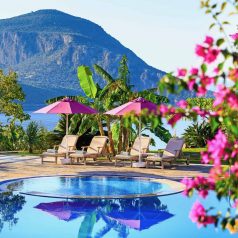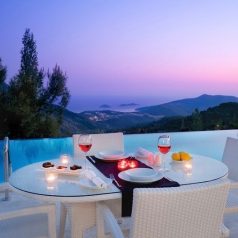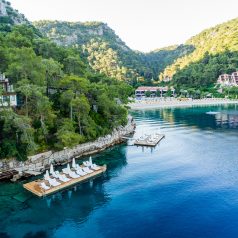 Boutique hotels
Turkey now has a fantastic selection of charming boutique hotels for every budget and type of holiday. If you want to experience Turkey as it used to be, the Mandarin Boutique Hotel in the sleepy hamlet of Faralya is a perfect choice. Perched high on a hillside above the gorgeous Butterfly Canyon, it's a great choice for walkers, as the Lycian Way runs straight past the hotel.
For a break with real style, there's nowhere better than Kalkan; Turkey's most sophisticated resort, where roof-terrace restaurants waft smooth jazz into the night air and the horseshoe-shaped bay is dotted with elegant bathing platforms and beachfront restaurants.
Simpson Travel has put together a collection of all-suite adult-only hotels in Turkey, all of them small with an emphasis on authentic local food, a warm welcome and discreet hospitality. At the Bademli Bahçe Hotel on the unspoiled Bozburun Peninsula, you won't even need a car as there's a host of restaurants in easy walking distance.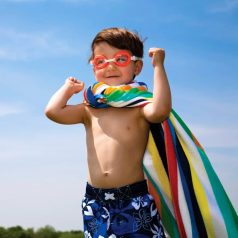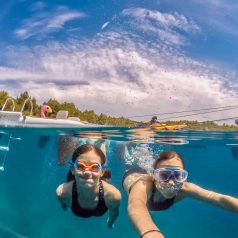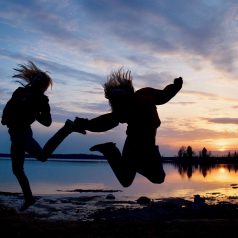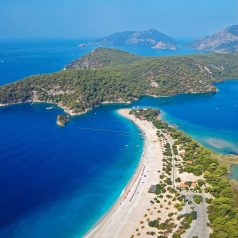 Best family holidays in Turkey
If a bustling beach resort isn't for you, there are some great hotels just a short distance inland that offer families the chance to explore rugged countryside and get a glimpse of real Turkish life. Nature-loving families will adore Bördübet, a delightful hotel surrounded by forest that also has its own private waterfront and direct beach access. If a little more life is needed at times, the mainstream resort of Marmaris is a short drive away.
If you want a self-contained beach club, check out Mark Warner's new Phokaia Beach Resort.
For a really memorable holiday, take the kids on a family gulet cruise, where days are spent cruising between unspoilt bays. Children can swim or snorkel, and explore some of the ancient sites that dot the coastline – perfect for scrambling and climbing about, and learning some of Turkey's rich history while they go.
And nothing keeps the kids – and parents – happier than a pool they can hurl themselves in and out of, without worrying about disturbing other people. Turkey now has a wide range of fabulous villas, to suit all sizes of party and budget.
City breaks in Istanbul
Istanbul isn't the capital of Turkey, but it's undeniably one of the world's greatest cities, sitting on the cusp on Europe and Asia and soaked with Romans, Byzantine and Ottoman history. It's both ancient and modern, hectic and beguiling – a perfect destination to spend a few days.
Check out this lovely collection of places to stay in Istanbul including stylish self-catering apartments in hip Galata and two converted Ottoman townhouses.
Know when you want to travel?
Hottest places in Turkey in February
Hottest places in Turkey in March
Hottest places in Turkey in April
Hottest places in Turkey in May
Hottest places in Turkey in June
Hottest places in Turkey in September
Hottest places in Turkey in October
Hottest places in Turkey in November
* Did you know you can save up to 40% on holiday prices? See our latest travel deals and enter your email address below to get updates every fortnight.
If you have questions about climate, see the best time to visit the Mediterranean.
Last updated: 25 April 2022