Recommended tour operator: Exsus Travel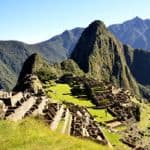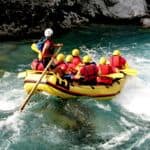 Exsus Travel says
We have specialised in luxury holidays to South America since we started over 20 years ago, and Peru, with its amazing wealth of options for adventure, culture and unique, exceptional hotels, is still one of our favourite destinations.
Easy flights
Exciting destination
Tailor made private tours
Each and every itinerary is bespoke and tailor-made from scratch to suit you by our team of well-travelled and knowledgeable experts. The options are endless, but to inspire you, here's just a taster of what we can do.
If you relish the great outdoors, our 13-night Where Condors Soar adventure includes hiking to Machu Picchu, mountain biking and rafting in the Sacred Valley and visits to Lima and Cusco. For adrenaline-seeking couples, our 13-night adventure honeymoon takes in Machu Picchu as well as a trek to the hidden ruins of Choquequirao and sand-boarding and surfing on the beaches of Mancora.
Our 10-night private Inca Trail trek takes the classic route to Machu Picchu in style, accompanied by professional guides, with plenty of time to soak up the sweeping Andean views. In the evenings, relax over a meal cooked by your chef, before sleeping under the stars.
For a perfect introduction, our 12-night Flagship Peru holiday takes you in signature Exsus style to Lima, the breathtaking Colca Canyon, Lake Titicaca, colonial Cusco and the secluded Sacred Valley, as well as Machu Picchu.
For romance on a budget, check out our Inca Gold itinerary, which includes all the big hitters in just one week.
Every member of the tribe will love our family adventure to Peru, which is packed with memorable excursions such as 4×4 rides and sandboarding in the Paracas desert, river rafting and mountain biking in the Sacred Valley, to name a few.
Discover Peru's dazzling diversity on our 12-night Amazon and Altiplano adventure, which gives you the chance to cruise through the tropical jungles of the Amazon, and enjoy some of the world's most spectacular and luxurious train journeys aboard the Belmond Hiram Bingham and the Belmond Andean Explorer trains.
Prices for our tailor-made itineraries include fights, transfers and accommodation, as well as some meals.
These are just some of our amazing Peru holidays – find out more here and check out our latest special offers.
The best time to visit Peru is between April and October. See a review of Exsus Travel
You may also like: