10 most popular holiday destinations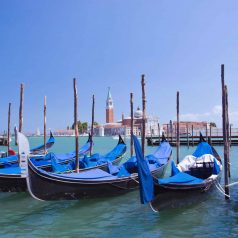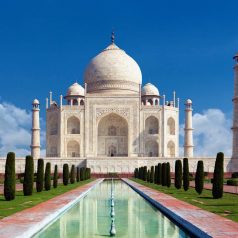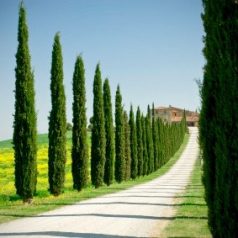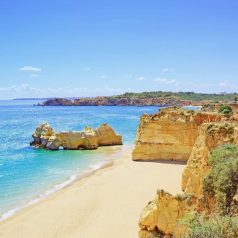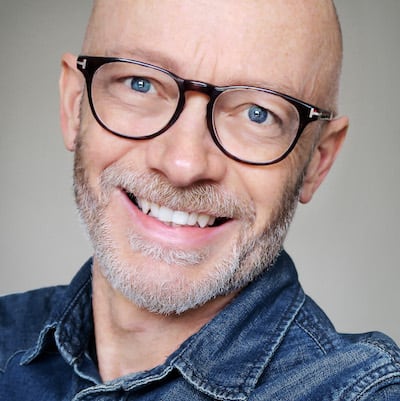 By Mark Hodson, Sunday Times travel writer
With UK travel restrictions now lifted, what are the most popular holiday destinations and where will people be travelling in 2022? Our team of award-winning travel editors pick the countries that are most popular among British travellers. 
If you are travelling with children, see the Top 10 family destinations.
* Did you know you can save up to 40% on holiday prices? See our latest travel deals and enter your email address below to get updates every fortnight.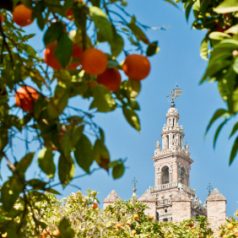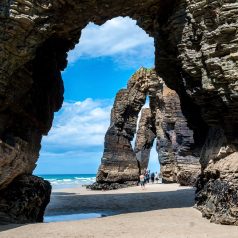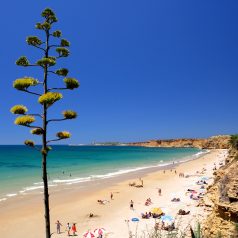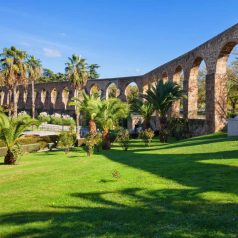 1. Spain
Spain has long been a favourite of British holidaymakers, and it remains the UK's number one holiday destination. In particular, the Balearic islands of Mallorca, Ibiza and Menorca are perennial big-hitters.
For year-round sunshine, we recommend the Canary Islands including beautiful Tenerife and the lesser-known La Gomera and La Palma. Best beach destinations on the mainland include the Costa de la Luz and Catalonia.
Northern Spain is overlooked by many tourists, even though it combines magnificent empty beaches with rolling countryside, mountains, medieval towns and buzzing cities. It's authentic, great value and the food is superb. See the best places to stay.
There's a lot more to Spain than beaches. Try a walking holiday or a cycling holiday. Popular city breaks include Palma and Seville.
Find more holiday ideas in Spain, plus the hottest regions of Spain and our guide to the best family holidays in Spain.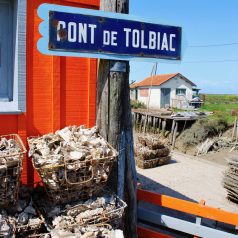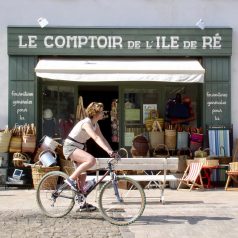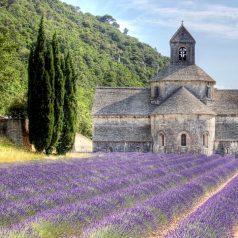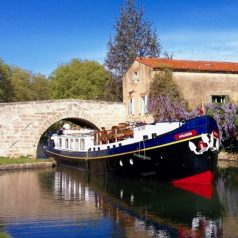 2. France
The relationship between the British and French has had its ups and downs over the years, but our love of all things French shows no sign of abating. From the Channel ports to the islands of the Mediterranean, Francophiles are never short of new destinations to discover.
Among our favourite holidays in France are the beaches of Corsica and backroads cycling. If you want to crack open a few bottles, relax and watch the countryside roll by, you could board a luxury barge with gourmet meals, fine wines and excursions included.
There are few better ways to enjoy the French countryside than in your own villa with private pool – our favourite self-catering destinations include the Dordogne, Provence and the Côte d'Azur.
Head to Aquitaine in the south-west for pristine sandy beaches, surfing and seafood. Cross a bridge to the idyllic island of Ile de Ré to find historic villages, pine forests and cycle paths. 
In the French Alps you can ski on a budget in winter, while the mountains make a great destination for a summer activity holiday. You can rent a chateau or soak up the sunshine and glamour in Nice.
Find more holiday ideas in France, and the best family holiday destinations in France.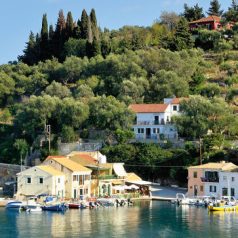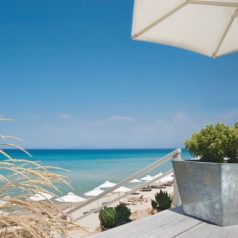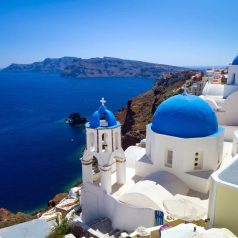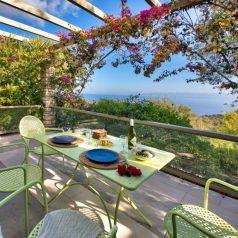 3. Greece
Holidays in Greece are all about simplicity. It is the whitewashed villas, the friendly tavernas, the hot sun and blue seas that bring us back year after year. Even Greek food is a masterpiece of simplicity, both traditional and healthy.
It is the islands that attract the most visitors. Corfu's villas never lose their appeal. If you're looking for the quintessential small Greek island, we recommend Paxos, which has no airport and is a great place for lazy days, boat trips and lovely villas.
If you fancy being more active, try Mark Warner's new Paleros Beach Resort with water sports included. If you want a luxury all-inclusive hotel, try the IKOS group which allow you to dine around at local restaurants.
Crete is the largest and arguably the most interesting of the islands. Steer away from the package resorts and rent one of these stylish houses or family villas.
Couples should search this treasure trove of small, authentic adult-only hotels in Greece. Find more holiday locations in Greece and the hottest Greek islands.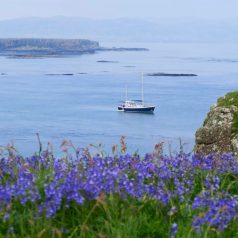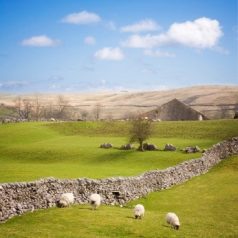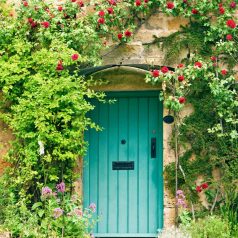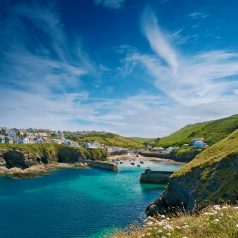 4. Great Britain
No list of holiday destinations for UK travellers would be complete without mentioning our own great country: England, Wales, Scotland and Northern Ireland.
The UK's most popular tourist destinations include Devon, Cornwall and Dorset, the Lake District, the Peak District, the Yorkshire Dales, East Anglia and Scotland.
In the English countryside you can rent a Downton Abbey-style historic house sleeping 6 – 60 people. Perfect for birthdays or anniversaries.
In Scotland you can rent a castle, take a whisky tour, ride a steam train on the West Highland Line or visit the island of Mull to see minke whales, otters, seals and porpoises.
Explore more UK holiday destinations, and don't forget about Ireland too, where you could explore the Wild Atlantic Way or take a self-drive Food Trail.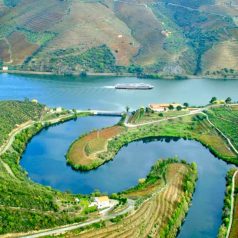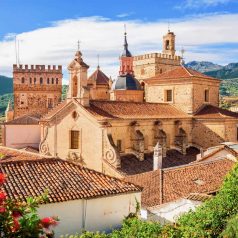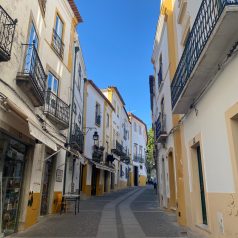 5. Portugal
Portugal is a perennial favourite with British visitors and it's easy to see why. It has historic cities, great food, glorious countryside, excellent beaches and super-friendly people. It's also excellent value.
The Algarve is a firm favourite although more visitors are now discovering the unspoilt charms of the Alentejo to the south of Lisbon (where many Portuguese go on holiday). You'll find fresh seafood restaurants on white-sand beaches, and perfectly-preserved medieval towns. I wrote about my visit to the Alentejo.  
Portugal's islands are well worth exploring. Madeira has thrown off its fuddy-duddy image and has some beautifully-restored quintas (historic houses) as well as luxury five-star hotels. The Azores rank among the world's best destinations for whale and dolphin spotting and offer great cycling routes. See more destinations in Portugal.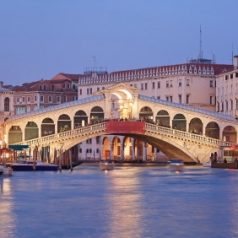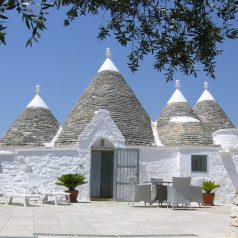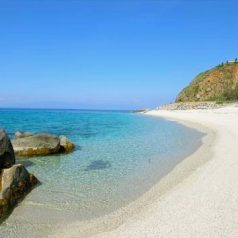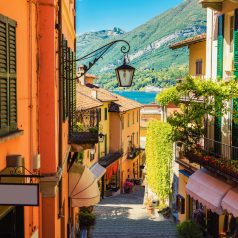 6. Italy
Ancient culture, great beaches, fantastic food and charming people – it's no surprise that so many of us decide to holiday in Italy. Our editors consistently rate it one of the best summer holiday destinations in Europe.  
For a taste of la dolce vita, head to the wonderful cities of Rome, Florence and Venice – for an extra dash of old-school glamour, you can even travel to Venice on the Orient-Express, or combined Rome and Venice. For a relaxing stay in the countryside or close to a beach, rent a villa with private pool.
Beach lovers will be blown away by the 500 miles of coastline encasing Puglia in the south, not to mention the traditional architecture and terrific food and wine. Tuscany is deservedly popular but you can still escape the crowds by renting a villa.
The Italian Lakes attracted some of the first package tourists from the UK and they continue to be popular for their beautiful setting, mountain views and great transport links for visiting local sights.
The island of Sicily combines historical sites with a gorgeous coastline and good-value places to stay, while Sardinia has the country's best beaches, and the dramatic Amalfi Coast is a fantastic base from which to visit Sorrento, Capri, Mount Vesuvius and Pompeii.
If you want an expert guide on hand, join one of these great-value escorted tours to Italy.
More about holiday destinations in Italy.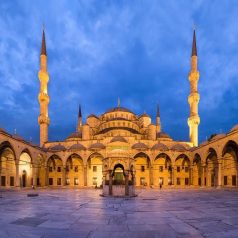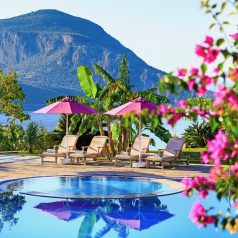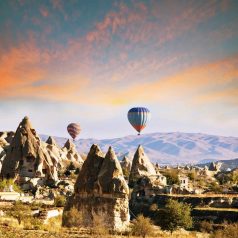 7. Turkey
In terms of price, Turkey has benefited from its exclusion from the Eurozone. Although it isn't as cheap it was 20 years ago, it still compares favourably to its western neighbours. And the food is superb.
With its endless Aegean coastline, Turkey has some of Europe's finest beaches, many of which remain relatively unspoilt. And you're rarely far from a magnificent Roman ruin or majestic mosque. If you want to escape the package hordes, the best small resorts include Kalkan and Fethiye. You can also explore the coastline on a gulet cruise. For an exotic short break, you can't beat Istanbul.
Simpson Travel has put together a gorgeous collection of small adult-only hotels in Turkey.
See our full guide to the best places to holiday in Turkey and more holidays outside the Eurozone.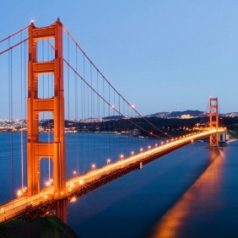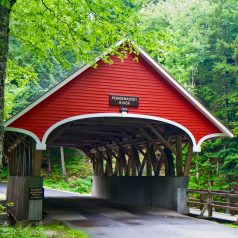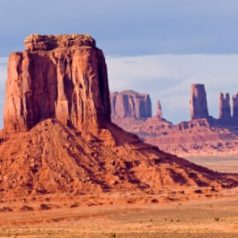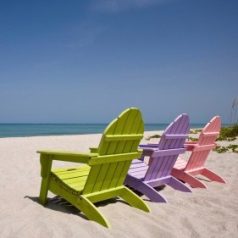 8. USA
America is the most popular long-haul destination for British holidaymakers and it's not hard to see why. The USA has an unmatched diversity of landscapes, iconic cultural sights, friendly people and delicious food. One way to experience it is on a fly-drive holiday whether taking the classic California route from San Francisco to San Diego via Las Vegas, or from Chicago to LA on Route 66. You can enjoy the freedom of the road with a motorhome rental,  explore America by rail or stay on a working ranch.
New York is an obvious starting point, a 24/7 hit of street-level thrills and high culture. You can arrive on a Transatlantic cruise, or head north to New England for a self-drive adventure. 
We particularly recommend Scottsdale, Arizona which is often cited as one of the best places to live in America. Set in the vast Sonora desert, if offers year-round sunshine, upscale dining, hiking, biking, golf and sophisticated nightlife. You can fly direct to Phoenix, just 15 minutes from Scottsdale.
The ultimate wilderness trip? It's got to be Alaska where you'll find eight National Parks, half the world's glaciers and the second biggest rainforest (after Amazonia). The wildlife on offer includes grizzly bears, sea lions, puffins and whales. Try this Ultimate Alaska Wildlife Safari.
Find more holidays in America and the best time of year to visit.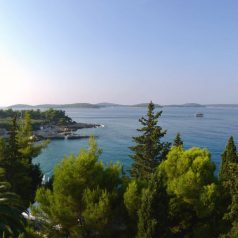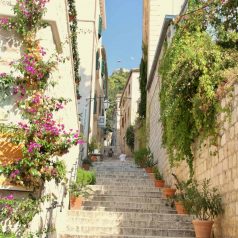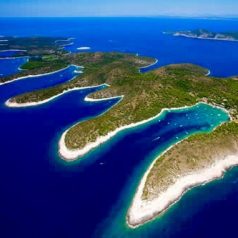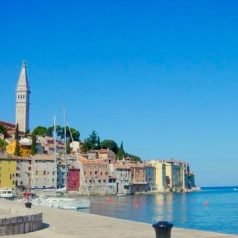 9. Croatia
The pristine coastline of Croatia is among the most beautiful in the world – and one of the least spoilt in Europe. It's still good value compared to other Mediterranean countries.
Either stay in one of the beautiful resorts that dot the coastline, or head out to one of the many islands that lay off the coast. Hvar is a real stunner, easily reached by ferry from Split.
The historic city of Dubrovnik was originally built by the Venetians, has great food and is a wonderful base from which to take ferry trips to surrounding islands.
Also, consider neighbouring Montenegro which is very good value. Though tiny – half the size of Wales – it is one of Europe's fastest growing holiday destinations. Many visitors fly into Dubrovnik and take the half-hour drive across the border. See the best places to stay.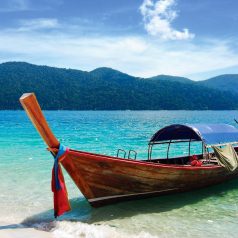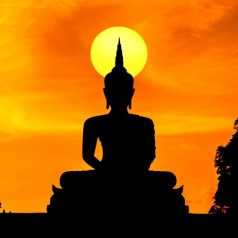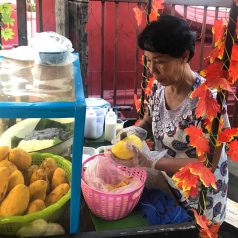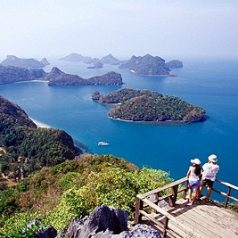 10. Thailand
Thailand, the Land of Smiles, continues its meteoric rise from backpackers' haven to mainstream holiday favourite. The appeal is obvious: beautiful countryside and beaches, great food, friendly people and low prices. But Thailand also has a unique cultural heritage, infused by Buddhist ideals. Bangkok, the capital, fizzes with energy and excitement.
It's the islands that attract the most attention, however, with Phuket bringing in most visitors. Some of its hotels are world class. Not far away, in the Gulf of Siam, Koh Samui has some delightful small luxury hotels, and its neighbour Koh Phangan is on the up.
For a touch of opulence, book a berth on the Eastern & Oriental Express as it rides between Bangkok and Singapore.
If you want to go beyond the brochure, we recommend Experience Travel Group which has access to unique experiences, authentic encounters with wildlife and local people, and wonderful places to stay you won't find surfing the web. See a selection of tailor-made holiday ideas and extraordinary experiences.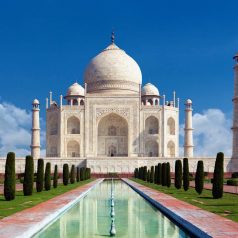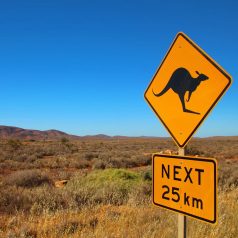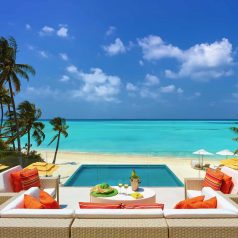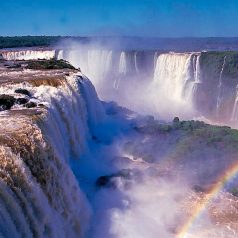 Just outside the top 10…
The Arabian Gulf is a fast-growing destination served by many excellent airlines and offering guaranteed winter sun. The glittering city of Dubai is a proven winner with iconic hotels such as Burj Al Arab and One&Only The Palm. Many tourists are now discovering its neighbours Abu Dhabi and Qatar which both have astonishing beachfront hotels. For an intense hit of culture and adventure, head over the border into the Sultanate of Oman.
The growth of the Maldives shows no sign of slowing. With each resort on a private island, it's obviously a great destination for honeymoons, but is also becoming known for family holidays. See our pick of the best island resorts.
Although it doesn't rank amongst the most popular holiday destinations, it's impossible to ignore India for its sheer sensory overload, astonishing diversity, natural beauty and cultural wealth. You could marvel at the cultural treasures of the Golden Triangle or search for tigers in Ranthambore National Park. The rise in popularity of Japan has been unstoppable. See late availability deals.
The historic treasures of Egypt are timeless and the best way to explore them is on a Nile Cruise. Float in luxury between the temples of Karnak and Luxor, the Valley of the Kings, and the great dam at Aswan. The capital Cairo is home to the Egyptian Museum where you can see King Tutankhamen's solid gold death mask, and just outside the city are the Pyramids and Sphinx.
For good-value long-haul sunshine, Mexico and Cuba are firm favourites.
South America is a part of the world that many Brits barely know, yet it's rich in culture, beaches, adventure, has fantastic food and wine, great places to stay, vibrant cities and pristine wilderness. In particular, we are seeing a lot of post-pandemic interest in Peru. See our guide to the best holiday destinations in South America.
If you want to find the best weather, you can discover where's hot in January, February, March, April, May, June, July, August, September, October, November and December.
See some unusual holiday ideas, and our pick of the best summer honeymoon destinations.
Need more inspiration? Try our fun holiday quiz. Just answer 10 simple questions and we'll give you personalised recommendations.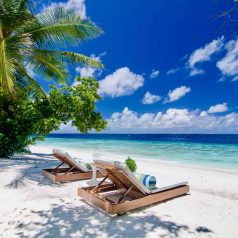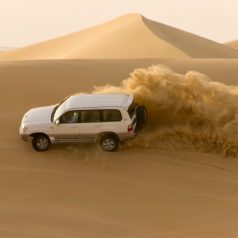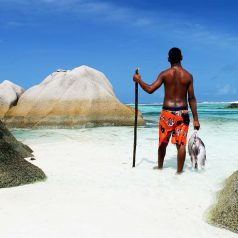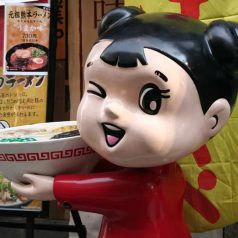 Top holiday destinations: UK  government statistics
According to the most recent government statistics, UK residents made 47 million leisure visits abroad in 2019. This excludes business travel. Of that figure, 47.9 million visits were to countries in Europe (44.5 million to EU countries) and 3.1 million were to North America.
The list below shows the 10 most visited countries by UK tourists in 2019, with figures in thousands. These are all leisure visits, and exclude business trips.
Spain –  15,836,000 visits; France – 7,123,000 visits; Italy – 3,547,000 visits, Greece – 3,087,000 visits; USA – 2,899,000 visits; Portugal – 2,676,000 visits; Netherlands – 2,157,000 visits; Turkey – 1,756,000 visits; Ireland – 1,528,000 visits; Germany – 1,354,000 visits.
Last updated: 1 August 2022