Top 10 destinations in Africa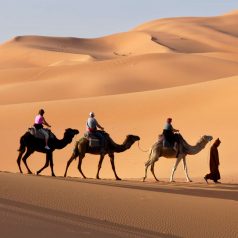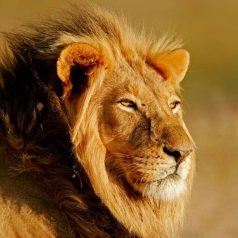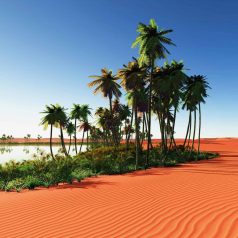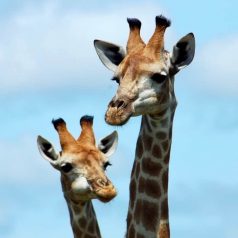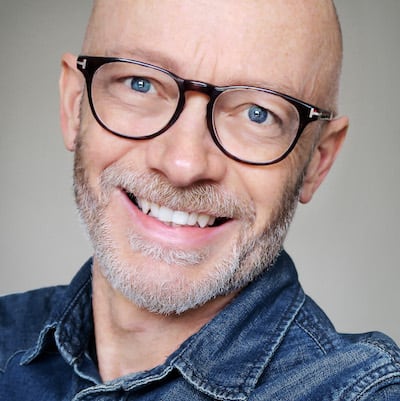 By Mark Hodson and David Wickers, Sunday Times Travel writers
What are the top destinations in Africa? Where are the best places to go for a safari, or to lounge on a tropical beach? And where would you go for a bargain break?
Start planning your big trip now. Click the links below for more details, prices and rebooking policies. If you're travelling solo, see our pick of the best singles holidays in Africa.
Madagascar
An island like no other, its entire nature having evolved in isolation from the rest of the planet, making one of the top 10 Africa holiday destinations. Combine Madagascar's unique flora and fauna, including the iconic, much adored lemur, staying in national parks, with gorgeous beaches, Crusoe islands and unspoilt coral reefs as a tempting finale. You could also take the kids on a two-week Lemurs, Whales and Beaches family safari.
Kenya
Kenya is our most popular destination in Africa for a safari holiday, partly because it has such amazing national parks including the endless savannah horizons of the Masai Mara, the elephant-rich Amboseli, Tsavo and Samburu. The other trump card is Kenya's coast, both mainland and islands, where you can wash off the dust of a safari at a choice of good hotels. See a full selection of Kenya holidays.
Zambia
The South Luangwa National Park in Zambia is one of the most beautiful places to view game – everything from big cats, elephants, hippo and wild dogs. It has some superb fixed lodges and tented camps, and is great for walking safaris. It also combines nicely with a trip to Victoria Falls where you can wonder at the spectacle and have a go at white water rafting.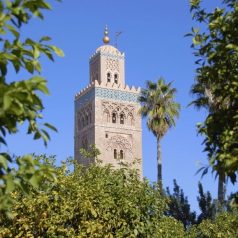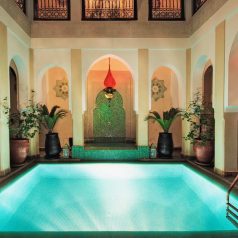 Morocco
For a country so close to our home shores, Morocco is jaw-droppingly exotic. Options range from a city break in Marrakech, with its lively souk, choice of traditional riad townhouse houses and bewildering main square of Djemaa el Fna, to self-drive tours around the villages of the Atlas Mountains or doing as little as you like on the coast at Essaouira.
The Gambia
They call it the 'smiling coast' but it would be a mistake just to stick to the beaches and confine your activities to along the string of beachfront hotels. Inland, The Gambia – a long skinny finger of a country – lies a fascinating insight into rural Africa, villages that seemed to have stepped straight off the pages of national geographic, with superb birdwatching in the country's varied habitats among the best in Africa.
Tanzania
The Serengeti, most famously the stage for the annual wildebeest migration, the greatest free show on earth, is easily combined with seeing the incredible diversity of wildlife in the World Heritage Ngorongoro crater. You also need to add Lake Manyara, the Selous, Tarangire National Park and other habitats to this incredibly rich natural pot, plus the tempting tropical beaches and islands include Zanzibar. Check out this safari and beach combo, ideal for families.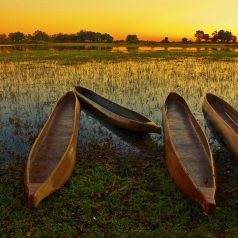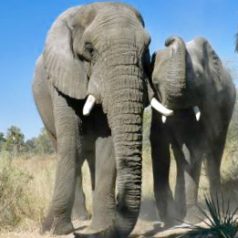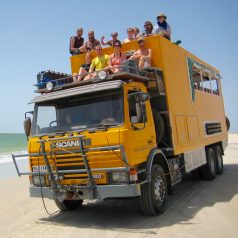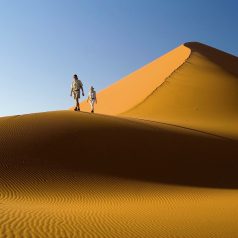 Botswana
Botswana is an enthralling natural wonderland, both from copious wildlife and a broad spectrum of habitats which include grasslands, wetlands, marshlands, woodlands and saltpans. When you factor in a selection of Africa's finest camps and lodges, which offer a choice of walks, drives and safaris by traditional mokuru canoes on the legendary Okavango delta, Botswana is an ideal place to let Africa get under your skin. Find details of holidays in Botswana.
South Africa
If you list the most popular criteria for a perfect winter sun destination, taking in variables such as weather, beaches, scenery, prices and accessibility, South Africa comes out on top of the world. Add vineyards, the famous Garden Route along the southern shores of the continent and superb safaris, from the world famous Kruger National Park to malaria-free reserves, and the scoreboard rises even further. There are summer options too, including KwaZulu Natal offering everything from beaches to battlefields, scenery to game. South Africa also offers malaria-free safaris at game reserves such as Madikwe and Pilanesberg, which are ideal if you are travelling with kids.
Namibia
Easy to explore independently, Namibia offers its visitors both fascinating wildlife experiences, including sightings of big game in the Etosha National Park and the cheetah and other cats cared for by the Africat Foundation in Okonjima, and remarkable wild landscapes arguably topped by the Skeleton Coast, described as a 'journey to the ends of the earth.' See this range of  holidays in Namibia.
Ethiopia
Ethiopia is growing fast in popularity. The only African country never to have been colonised, it is packed with cultural treasures and has wonderful mountain regions for hiking. There are 13th-century rock-hewn churches in Lalibela, many of which can be explored by linked underground passages. Tadele Travel has a great selection of trekking, wildlife and bird-watching holidays along with an innovative community tourism initiative. Alternatively, for serious hiking, see Yellowwood Adventure's trips to Ethiopia. Best time to visit is between September and June – the dry season.
Last updated: 11 March 2021