Recommended tour operator: Experience Travel Group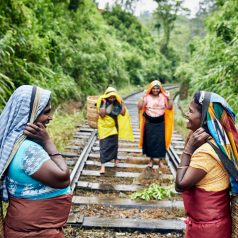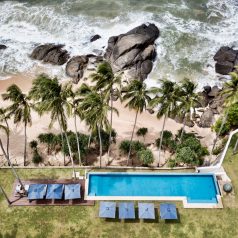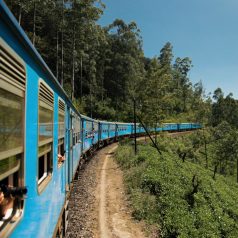 Experience Travel Group says
You could call Sri Lanka the heartbeat of our company. We all know it so well (some of us have lived there in recent years, some of us still do!) and we love it even more.
Local experts
Wildlife encounters
Unique experiences
We thrive on crafting unique luxury holidays to match our customers' own interests and tastes, working with our trusted on-island team of chauffeur-guides and hosts to share some of the essence of this magical island nation. We find the right blend of adventure and down time for you and make it happen seamlessly – that is our definition of a luxury holiday.
Sri Lanka is extraordinarily diverse in terms of scenery, culture and wildlife – it's hard to imagine one island nation with more to offer within its shores. In case you need more inspiration, discover the incredible experiences we have curated with our local contacts. And take a look at the wide range of accommodation we offer – it's a uniquely curated collection, much of which you won't find in the usual holiday brochures.
The wildlife ranges from elephant and leopards to langur monkeys and incredible bird life, best seen in some of the well-managed parks on one of our wildlife holidays. You can also see Blue Whales and dolphins off shore between November and April. Becky is our wildlife expert – check out her pick of Sri Lanka's best wildlife experiences.
First-timers will love our Classic Sri Lanka itinerary which combines a gentle pace with some memorable experiences such as the iconic train journey up to the tea country, time in the more rural surrounds of the Cultural Triangle and a wildlife safari in Yala National Park.
Get under the skin of Sri Lanka on our adventure holidays or mix up a stay in a fabulous beach resort or villa with one or two off-the-beaten-track eco resorts and jungle escapes. Check out Treetops Jungle Lodge in the deep south, for example, or see wild elephant bathing in the lake at Gal Oya Lodge.
Whole swathes of Sri Lanka have opened up after years of neglect – experience some of the prettiest beaches and most fascinating places in the north and east. We offer unique tours to Mannar Island, and The Knuckles mountain range where there is no tourist infrastructure, but we have set up tours with the help of a brilliant local guide.
Find out more about our holidays in Sri Lanka and the best time to visit.
Note: All the travel companies featured on this site are personally recommended by our editors. Companies pay us a flat annual fee, which funds the upkeep of our site, so we can keep it current and reliable. See more about how we work.
Copyright © 2022, 101 Holidays Ltd