Why do hotels charge single supplements?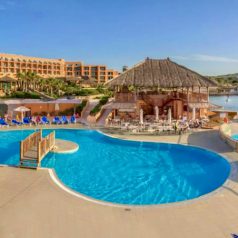 By David Wickers, Sunday Times Travel writer
Whenever people talk about the price of holidays, one aspect likely to make single travellers reach for their soap box is the single room supplement. The underlying sense of injustice can make even the most mild-mannered of soloists incandescent with rage.
Why, their argument goes, should the single traveller be forced to pay a hefty supplement for the privilege of having a room to themselves? This apparent unfairness is often underpinned by the fact that, even when paying a supplement, singles are rarely given a room that could accommodate two people in the first place.
Instead they are often allocated a space barely bigger than a broom cupboard, with a view overlooking the car park or a gloomy side alley where the refuse bins are stored.
Find our pick of the best hotels with no single supplement.
How hotels justify the charges
It does seem unfair, the very idea that a penalty can be imposed on someone who, by choice or circumstance, does not happen to have a holiday companion. Since virtually all hotels now set their prices on the basis on a room, not a per person charge, there also appears to be little economic justification for penalising the single occupant.
But hoteliers do have an argument. They maintain that the cost of maintaining a room, as measured by the cleaning, the laundering, heating and so on, is the same irrespective of how many people share it, but that a couple will spend twice as much during their stay, in the restaurant, the bar and so on, therefore producing more revenue.
But this still leaves some questions unanswered. The revenue argument, for example, would only apply when the hotel or the cruise ship was fully occupied. This is, in practice, likely to occur outside the peak seasons, the very time that single people prefer to travel (as they are less likely to be tied to school holidays).
There's even less valid an explanation as to why single rooms are generally priced at more than half the cost of a double, especially when the single rooms tend to be inferior to the doubles.
Tour operators usually, and not unreasonably, argue that the only reason their packages carry a single supplement is because they have no choice other than to pass on the prices given to them by the hoteliers.
How to avoid single supplements
Many holiday companies, as this website reveals, offer departures that do not carry supplements for solo travellers. This is either because they have negotiated special deals for a quota of single rooms with the hoteliers, or because they are simply promoting deals that are being offered by the property, especially in the shoulder season, which is often the best time to travel anyway.
See our selection of hotels with no single supplement.
We are confident that as the travel industry recognises the changing demographics, acknowledging the statistics that show an expanding number of single travellers and the potential revenue that they can generate, it will be less inclined to penalise this market but to take positive steps to try and embrace it.
Save on your next singles holiday
* Save up to 40% on singles holidays. Enter your email address below and click "Subscribe" to receive my free deals newsletter. You can unsubscribe at any time. View the latest newsletter.