Where to holiday after a divorce or break-up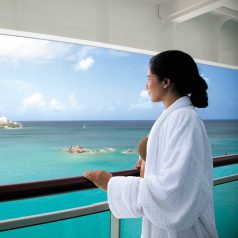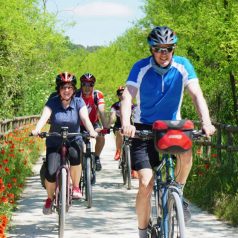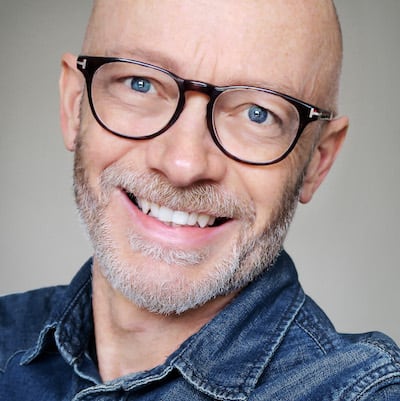 By Mark Hodson, Sunday Times Travel Writer
Going through a break-up or divorce can be a long and painful process (I know, I've been there). Even the most amicable split puts a huge strain on you both, and of course any children involved. So it's no surprise that post-divorce holidays have become increasingly popular. It's a chance to relax, let off steam and maybe begin the first chapter of your new life.
First up, decide what type of holiday you want. These are the main options:
Group singles holidays – Get together with other people in a similar situation. This is all about relaxing among a group of friendly strangers, rather than a lonely hearts club. You may be experiencing mixed emotions, and most people will be understanding.
Solo adventures – Maybe you want a physical challenge, an adventure, or you want to explore mountain paths or cycle tracks. You might want to spend some time alone, but have the option of meeting new people.
Self discovery trips – Try something new in life. It could be a creative writing course, a health and fitness retreat or learning to ride on a working ranch in the Wild West.
Single parent holidays – If you're a parent, you'll know that your kids could do with a break just as much as you do. But you might want a change from your usual holiday habits. There are specialist companies that negotiate good deals for single parents, and run group trips for people in the same situation.
Post-divorce party break – It may seem bad taste to celebrate, but one of the fastest-growing trends in post-divorce travel is a short fun break with a group of close pals. Some people book a trip after the issue of decree absolute, perhaps a lively city break or an indulgent spa hotel. Crack open the prosecco!
Spend time alone – Not all solo holidays are about meeting people. You might just want to enjoy your own company, at a cosy hotel in the countryside or reading and swimming on an idyllic beach.
Sabbaticals and longer trips – If you can take a few weeks off, treat yourself to that trip you've been dreaming about. It could be an overland truck adventure in Africa, learning a language in a European city learning or a ski season. What's stopping you?

Group singles holidays
Some of the best singles holidays are like private house parties where you can expect to meet people aged from their twenties to sixties (though typically most are in their forties and fifties). On the island of Crete, the small family-run Mistral Hotel is exclusively for singles with double rooms with no supplements, two pools, spa treatments and a beach nearby. In Turkey, the small friendly Forever Hotel has just 19 rooms, exclusively for singles.
Friendship Travel has house parties for single holidaymakers in Rhodes and small gulet cruises around Turkey. Other floating options include a luxury barge holiday in France and a wildlife cruise in Scotland.
See our directory of the best single holiday specialists and the best singles holidays for meeting people. The festive period can be an awkward time after the end of a relationship. Check out these Christmas and New Year holidays for singles.
Solo adventures
Sometimes the best way to get over a break-up is to embark on a new adventure. Push yourself physically, or head to a country you've always dreamed of visiting – maybe Costa Rica or Peru. How about one of these small group tours of Japan – some departures are exclusively for solo travellers, with no single supplements.
You don't need to book a "singles holiday" because many small-group adventure tours are popular with solo travellers whether or not they are in a relationship. Companies like Regent Holidays and Rainbow Tours and On The Go Tours say that 30-60% of their clients travel alone, and most offer same-sex room share to avoid single supplements.
Here's an experience you will never forget: a close-up encounter with mountain gorillas in Uganda.
For hiking in groups, we recommend include Ramblers Walking Holidays and Solos Holidays.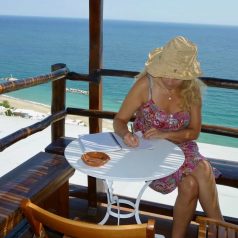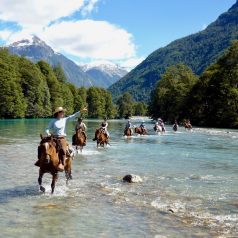 Self discovery
It's time to put yourself first and start a new chapter, or maybe discover a side of yourself that you've long neglected. Skyros lets you explore new skills and interests such as this creative writing break in Greece. Other courses include watercolour painting, windsurfing and music. Cortijo Romero runs personal development holidays at a beautiful mountain retreat in Spain.
In the US and Canada, both experienced horse riders and total beginners can take a ranching holiday. Choose between a luxury resort ranch and a working ranch where you can sleep in a swag under the stars.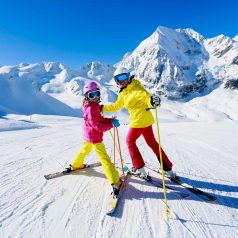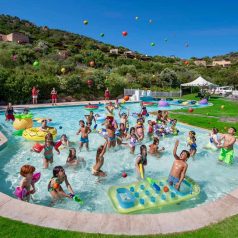 Single parent holidays
If you're happy to mix with two-parent families, Esprit Ski and Mark Warner (summer beach and winter ski) are popular with single parents.
See our full detailed guide to the best single parent holidays.
Post-divorce party breaks
Whether you want to rack up the cocktails and party until the early hours, or feast on Europe's great art treasures (or both), this is the time to indulge. Head to Berlin for nightlife, alternative culture and grand architecture, or Lisbon for quirky shops, art galleries, good food and wine.
If you're sticking to the traditional gender divides, women tend to gravitate towards spa breaks, while men might be tempted by a golfing weekend or ski break, or to watch Formula One or a rugby tour. Both genders might go for these wine and gastronomy breaks in Spain.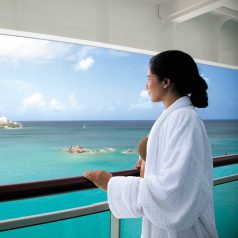 Spend time alone
You don't want to meet new people or make small talk over dinner. You are happy to enjoy your own company – maybe reading, sunbathing, listening to music, getting up to watch the sun rise.
In the UK, Warner Leisure Hotels has 14 properties in England and Wales in lovely rural and coastal locations with a spa, pool, a la carte dining and a range of activities from yoga and archery to wine tasting and Nordic walking. No children are allowed and thousands of rooms have no single supplement.
For beaches, try Mercury Holidays which has deals on hotels with no single supplement in Malta and Cyprus, the Algarve and Sri Lanka, plus further discounts on longer stays.
Other hotels with deals for solo guests include Bandos Island Resort in the Maldives and Hotel Hermitage in the remote south of Italy.
Last updated: 19 May 2022