Tips for eating alone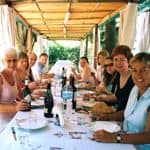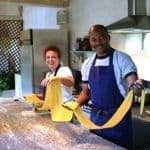 * How to avoid awkward meals on your own
* Communal dining options for solo travellers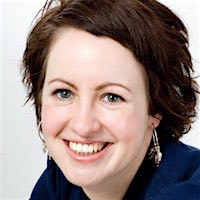 By Cathy Winston, Editor of 101 Singles Holidays
When you've made the decision to head off and see the world on your own, it's easy to think nothing else would faze you. But the thought of eating alone is one of the biggest concerns for many people before a singles holiday, even putting some off altogether.
As any solo traveller will tell you, a table for one is no reason to stay home. But if you're nervous about solo dining, there are plenty of ways to ease yourself in gently or find some company on your travels.
Communal tables
With more resorts focused on single travellers, hotels are getting cleverer when it comes to the facilities they offer too. And in more and more cases, that means the option of a communal table in restaurants – perfect if you fancy company now and again.
The BodyHoliday in St Lucia has communal dining, plus singles months where you know there'll be plenty of others in the same situation. With a whole wing of accommodation with rooms exclusively for solo travellers, complete with a Queen size four poster, it's a great choice and a daily spa treatment is included in the price.
Head off on a retreat and eating as a group is often the norm too, whether you're looking for personal development in Spain at Cortijo Romero or the creative holidays from Skyros in Greece.
Cruise
One holiday where you're guaranteed to have company over dinner is on a cruise. While some cruise lines, such as Norwegian have a more informal ethos, you can still choose between dining alone, joining others on a larger table or making the most of the solo facilities on Norwegian Epic.
More traditional companies, such as Fred Olsen offer dinner companions for your voyage, while for solo travellers over 50, Saga's two ships offer both options – the more informal Sapphire and the choice of open seating or a regular table on Pearl II.
Don't forget smaller cruises too. The luxury barge cruises from European Waterways take a maximum of 12 guests, everyone eats together and the on-board hosts help ensure a convivial atmosphere.
Eat with the locals
If you're bored rather than bothered by the idea of eating solo, try an alternative that shows a new side to your destination – dining with the locals. There are various peer-to-peer sites helping you arrange dinner or food walking tours with local residents and experts, so you can find out more about the country and its culture as you tuck into the cuisine.
Join a group tour
One of the easiest ways to guarantee a readymade set of dinner companions is on a group tour, especially one where solo travellers make up half or more of the small group. There are options for all budgets and ages, whether you're looking for a bit more luxury or over-50s age range, a country specialist, or specific under-30s group, to mention just a few.
InsideAsia Tours is ideal for South east Asia and Just You for the USA.
For singles-only tours, both Saga (for over-50s) and Cox & Kings are ideal.
Special interest tours are a great alternative too, whether you'd prefer the archaeology and culture focus of Peter Sommer Travels.
Sociable settings
One of the best parts of solo travel is the flexibility so if you'd rather leave your options open than commit to the same group day after day, a sociable setting is the perfect compromise. If you're looking for company over dinner to start the trip, this makes life easy, but nothing's stopping you from dining alone with your book.
Singles specialist Friendship Travel has trips staying in house party style hotels in Turkey as well.
Embrace being alone
Whether you're new to solo travel or a seasoned explorer, introvert or extrovert, we all need to eat. So however apprehensive you are about eating solo, it's something you'll almost certainly have to try within a few days.
Break yourself in gently by heading out for your main meal at lunchtime, when you might feel less conspicuous, or choose a more informal restaurant – somewhere laid-back and welcoming is a lot less of a challenge than candlelight and hushed tones.
Last updated: 28 March 2018