The best holidays for single parents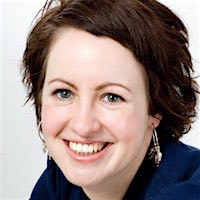 By Cathy Winston, Editor
Booking a great family break can be a tricky task at the best of times – especially during school holidays – as you try to find something to appeal to kids and adults and avoid any inflated prices.
So it can seem even more of a challenge as a single parent, with some companies charging supplements if you book for one adult. But as the number of lone parents in the UK grows, tour operators and hotels are offering a bigger range of holidays if you're travelling solo with kids.
I've picked some of the best holidays for single parents with kids of all ages. Some of these trips may be affected by the pandemic, so click the links below for details of dates, prices and rebooking policies.
Quick links
Beach – UK – Ski – Tours – Booking tips
Beach breaks for single parents
There's a good reason the beach features in most childhood holidays – sand, sea and ice cream usually top most younger kids' wish lists.
Single Parents on Holiday is exclusively for single parents and their children, with a host to help arrange activities and excursions, make introductions and get the conversation going at group dinners. It also runs trips for single parents travelling without their kids.
The luxury trips include the Canary Islands and Greek Islands, as well as Italy, Croatia and Austria, such the all-inclusive five-star Iberostar Creta Panorama & Mare with kids clubs from ages four and up, playgrounds and low-key evening entertainment.
If you don't mind mixing with two-parent families, Mark Warner has a great selection of beach club holidays which work particularly well for young children (the childcare is great) and teenagers (who get a lot of freedom to roam the resort). If you're travelling with young children, avoid school holidays and you'll keep the costs right down.
UK holidays
For an active break, how about a cycling holiday? Saddle Skedaddle has group cycling breaks which are family-friendly, including the Lake District and Derbyshire.
Single with Kids has a string of glamping breaks where you stay in tipis and wigwams for camping with a bit of extra luxury.
Discover the fabulous coast and castles of Northumberland – not to mention Alnwick for Harry Potter fans, one of the locations used in the films – on a Wigwam holiday. Or stay in a tipi in Herefordshire, exploring the great outdoors with 11 acres of woodland and the River Wye nearby. Other options include Pembroke, Norfolk and Center Parcs.
Ski holidays with kids
If you love skiing – or have kids that do – there's no reason to miss out on the slopes if you're a single parent. With more ski companies catering to solo travellers, it's no surprise that several have introduced breaks for single parents too.
Esprit Ski has trips to suit experienced skiers and total beginners, plus ski classes for kids aged three to 12 as well as guiding and classes for older children. Or if you're the only one strapping on skis, there's also Esprit Classic Child Care.
Staying in chalets and Chalet Hotels, there's a lounge to socialise, delicious dinners – and high tea for younger kids – plus Esprit staff on hand if you need them. And the company also has special offers on some rooms, with one adult sharing with one child at no supplement and the full child discount, even in the school holidays. Note: Esprit restart ski holidays in December 2021.
Single Parents on Holiday has its own ski breaks as well, in the Austrian resorts of Obertauern, Kitzbühel and Mayrhofen. The four-star Hotel Steiner in Obertauern has a family section, play room, child minder, indoor pool and spa, for example – and it's ski-in, ski-out. There are extra activities, such as floodlit tobogganing, arranged by the company's hosts in the resort.
For a snow holiday with a difference, there's not much more magical than a trip to Santa's Lapland with short breaks in the Arctic Circle, taking reindeer sleigh rides, husky sledding, looking for the Northern Lights and meeting Santa himself. The company also has special offers for single parents at Santa's Holiday Club hotel.
Single parent tours
There's no reason why having kids should limit you to beach breaks and staycations if you fancy a more adventurous escape. If you'd prefer not to travel alone, the support and sociability of a group is a great alternative, with plenty of tour operators offering family-friendly trips.
On The Go Tours has some great options for family holidays including safaris, and departures designed specifically for teens or for younger ones.
The nine-day Thailand for Teens is for age 12 and over and includes adventurous activities including canopy ziplines and long tail boat rides, as well as visits to several hill tribes.
China for Teens is also for ages 12 and over and includes Shanghai, the Great Wall, the Terracotta Soldiers at Xi'an and the best of Beijing.
Or head to Egypt on a Classic Family Adventure or Kasbahs Kids and Camels in Morocco, both for five-year-olds and up, with school holiday and half-term departures.
A cruise is also a good option for one parent and one child sharing a cabin. Check out these deals from Iglu Cruise.
Tips for booking single parent holidays
Not all family holidays are made equally – and the same goes for solo parent breaks. But with 25% of UK households with children headed up by single parents, you're far from alone, so don't be put off.
If you're planning your first holiday as a single parent, consider these questions before you book.
Which holiday?
Find out who the holiday is aimed at, or ask the company for details of families who have already signed up. A trip that will delight a toddler isn't likely to keep a tween or teen happy, and vice versa. If you're hoping your kids will make friends on holiday, discovering the other children are all five years older or younger isn't a great start.
If your child has another holiday planned with their other parent, it's best to avoid any temptation to compare or compete. Try to plan something completely different.
Single parent friendly – or single parent only?
Who else is going to be on the holiday? If you're looking for a trip that's exclusively for single parents, it's worth starting with the specialists as some other companies will mix different family groups. If you (and your children) are newly bereaved or divorced, being surrounded by nuclear families could be particularly hard.
Equally if the trips are aimed at solo travellers, with children 'allowed' rather than encouraged to come, it might not be the family memory you're hoping for.
You might also want to check out our tips on where to go on holiday after a divorce.
What facilities are on offer?
If you're choosing a hotel, rather than a tour, double check what's on offer – and whether it applies to school holidays only. Is there babysitting/baby listening or a kids' club? Are there communal tables for dinner, or early restaurant opening for kids? Can you join in communal activities?
How flexible are these holidays?
If you're travelling as a group, is every minute spent together or is there time for you as a family as well – assuming you can drag your kids away from their new-found friends?
How much will it cost?
If there's only one parent travelling, it's worth making sure if free child places still apply, or checking if they'll automatically be charged as a second adult. Even when companies don't charge single supplements outside school holidays, some discounts are restricted so they don't apply during peak times.
What support will you get?
If something does go wrong, is there anyone you can rely on – a tour leader or holiday host can help with advice as needed, as well as back-up if you're in an accident, for example.
The best single parent holiday companies will also create a community, with many families returning again and again, and online groups with tips and support outside the breaks themselves.
Be first to get deals on singles holidays
* Save up to 40% on singles holidays. Enter your email address below and click "Subscribe" to receive my free deals newsletter. You can unsubscribe at any time. View the latest newsletter.
Last updated: 20 August 2021