Singles holidays specialist companies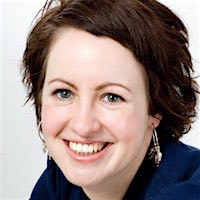 By Cathy Winston, Editor
Here's a list of singles holidays specialist companies in the UK. There are many other tour operators and hotel groups that offer deals and holidays for single and solo travellers (visit our homepage for details), but these are the companies that cater exclusively for people travelling alone.

Solos Holidays
Solos Holidays was founded in 1982, the first specialist singles holiday company in the UK. It has a wide choice of options including beach holidays (including ClubSolos), city breaks, activity holidays and escorted group tours. Visit the website.

Friendship Travel
Founded in 1999, Friendship Travel offers "relaxed, friendly and unstructured" holidays for singles, including cruises, house parties, city breaks, ski and long haul holidays, as well as dinner dances in the UK. None of the trips has a single supplement, and regional departures (with a small extra charge) are available for 75% of all trips. Check out the website and the late deals. You can also download or order a brochure.
Just You
Award-winning Just You is totally dedicated to holidays for solo travellers with a focus on escorted tours and cruises. The company promises single use of a double or twin room, with no single supplements. Most trips include flights, with options to depart from a range of UK airports. We especially recommend them for river cruises and escorted tours of Italy.
 Mercury Holidays
Although Mercury Holidays doesn't offer group holidays for solo travellers, it's one of the few generalist companies to take a genuine interest in people that holiday alone. It has worked hard to negotiate no single supplements in double and twin rooms at a wide range of hotels around the world, bringing down costs for its loyal clients, and for that we think it deserves recognition. Visit the website for more details.
Mistral Singles
The Mistral is a friendly family-run hotel on the island of Crete with a singles-only policy and a house party atmosphere. With guests aged from their 20s to their 70s, it has a high repeat rate, with regulars attracted by the double rooms (with no single supplement), nearby beach, spa treatments, two swimming pools, Jacuzzi and terraced gardens.
Last updated: 5 November 2021
Save on your next singles holiday
* Save up to 40% on singles holidays. Enter your email address below and click "Subscribe" to receive my free deals newsletter. You can unsubscribe at any time. View the latest newsletter.