Singles holidays in the UK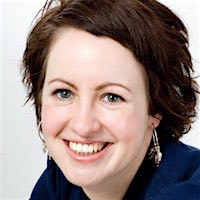 By Cathy Winston, Editor
If you're single or just travelling solo, there are plenty of ways to discover this country's scenery, history, culture and wildlife. And if it's your first time travelling alone, the UK is an easy way to dip your toe in the water.
Quick links
Active breaks – Special interests – Singles-only – Cruise and rail
Active breaks
Coast or countryside, mountain or moor, there are plenty of ways to get out and explore the UK on a singles holiday.
You're spoiled for choice if you're travelling on foot. Ramblers Walking Holidays are hugely popular among solos, with no single supplement on selected trips. They have their own country house accommodation in the Lake District, as well as UK walking holidays from Guernsey to the Giant's Causeway.
If you want to guarantee you'll be with other single travellers, specialist Solos Holidays has UK walking short breaks across the country, including beautiful York and the English Riviera in Torquay.
Keen golfers can join a singles-only golf holiday for players with and without a handicap, with options both home and abroad.
Warner Leisure Hotels has 14 properties in rural and coastal locations around the UK, each with an indoor pool, spa and lots of optional activities – from yoga and archery to singing workshops – with a strict policy of no children. It has thousands of rooms for solo guests with no single supplement.
Special interest holidays
Travel focusing on a particular interest or hobby is a great way for singles to try out solo holidays – you're guaranteed to have something in common with your fellow travellers, and it's an instant conversation starter.
There are plenty of options without leaving the UK as well. Martin Randall Travel offers breaks focused around art, literature and culture with expert speakers on hand, while Kirker Holidays runs its own exclusive festivals for music lovers.
And the personal development holidays from Skyros include breaks on the Isle of Wight which are hugely popular with singles, with experts leading courses on everything from mindfulness to photography, writing and singing.
Singles-only holidays
If you want to guarantee that you won't be the only single traveller on a trip, a solos-only holiday is a great place to start.
Specialists Solos Holidays runs dinner dance breaks in the UK year round along with special festive breaks, while Friendship Travel has a great selection of Christmas and New Year breaks in the UK, such as this getaway to Middlesex, along with an Easter escape to Newbury where you stay in your own double room at a four-star hotel with a friendly group of other singles.
For singles over 50, Saga Holidays has escorted group tours for solo travellers only across the UK. There are art and music themed itineraries or how about a short break in sunny Eastbourne and a slightly longer holiday in lovely Jersey.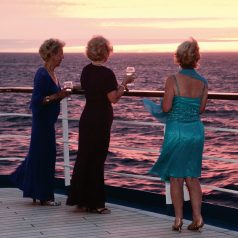 Cruise and rail options
Cruise operators have been working to make their offerings more solo-friendly over recent years, but if you'd like to try a singles cruise, you needn't even leave the UK.
St Hilda Sea Adventures offers short cruises along Scotland's west coast with a double cabin for single occupancy and single cabins on board Seahorse II, with no supplement – from whisky to wildlife and other themed cruises, you can discover some of the country's loveliest scenery.
Cruises from Saga Travel depart from the UK, with the new Spirit of Discovery sailing from Dover, including four-night mini cruises to give you a taste of solo cruising.
Last updated: 1 April 2022