Singles holidays in Italy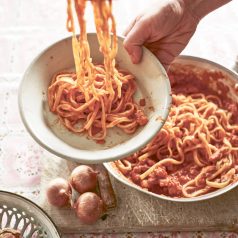 By Emma Critchley
Italy has a lot to offer for solo travellers, from hiking to cooking to exploring its sun-soaked islands. Hotels and specialist tour companies offer a range of holiday ideas to cater for all ages and interests, whether you want to join a group or enjoy precious time alone. Destinations range from the rugged mountains of the Dolomites to the white-sand beaches of Sardinia.
Active holidays
Walking is a great way to discover a destination, and to connect with like-minded people. Just you has a range of active holidays for solo travellers, including guided walking tours across Italy. Whether you prefer mountain, coastal or lakeside scenery, from Christmas in Verona to autumn in Calabria, you will find a tour to suit your interests and budget.
Hedonistic Hiking offers walking holidays for foodies. Learn about local food and wine as you hike through some of Italy's most scenic regions. Tours are graded 1 to 5, with level 5 being the most challenging. Whichever level you choose, your tour will take you right off-the-beaten-track. Most trips are in Italy, with several crossing over into neighbouring France, Austria and Slovenia.
Saddle Skeddadle offer a number of cycling holidays in Italy. Take in the beautiful Italian scenery on a guided group bike tour. Highlights include Tuscany and the Amalfi Coast for those after a spot of leisure cycling, the mighty Dolomites and the Italian Lakes for road cycling fans, and Via Francigena and Sardinia for those who are looking for exciting mountain biking trips.
Cooking holidays
Flavours Holidays offer hands-on cooking holidays for solo travellers. Develop your cooking skills in a fun and refreshing way, whilst exploring regional cuisines and flavours and meeting new people. The price includes all meals and accommodation in exclusive villas each with a private pool set admidst the beautiful Italian countryside.
Cultural holidays
Peter Sommers Travel offer a range of expert-led archaeological tours for history lovers. Soak up the rich Italian culture and explore ancient cities and Roman ruins. Tours are offered in Sicily, on the Amalfi Coast and the Aeolian Islands. On all escorted tours, friendly and expert guides are on hand to bring the archaeological treasures to life.
The culture-packed trips from Kirker Holidays include chances to explore Italy, from the villas and gardens of Rome and the Italian Lakes to the rolling hills of Umbria. Kirker Holidays also offer a range of escorted music holidays to some of Europe's most popular classical events, including Verona Opera Festival. Kirker's classical music holidays have grown increasingly popular with single travellers who enjoy sharing their passion for music with a small group of like-minded companions.
Hotels in the lakes
In the Italian Lakes, Inghams has no single supplement at selected hotels on Lake Como, Lake Trasimeno and pretty Limone on Lake Garda. This means that you can enjoy the space and privacy of your own room in a friendly two, three, four or five star hotel with various lakeside activities on your doorstep.