Singles holidays in September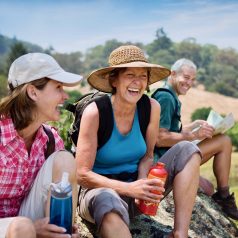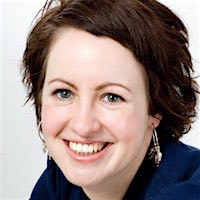 By Cathy Winston, Editor
September is one of the best months for a singles holiday. With the sun still shining across Europe, and children back at school, it's the start of the  "shoulder season" with lots of travel bargains around. September also tends to bring gorgeous weather in the UK. Click on the links below for details of prices, dates and booking terms.

* Save up to 40% on singles holidays. Enter your email address below and click "Subscribe" to receive my free deals newsletter. You can unsubscribe at any time. View the latest newsletter.
Quick links
Mediterranean – Long haul sun – Active – Wildlife – Adventure – Cruise – City and culture – Long haul tours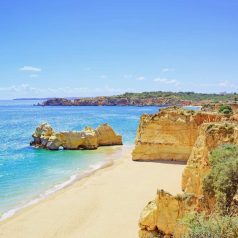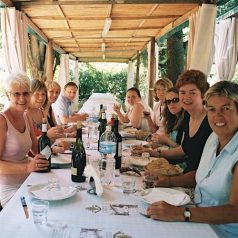 Mediterranean sun
Sometimes all you want from a holiday is the chance to relax on a sun lounger, punctuated by the occasional dip in the pool or sea. Fortunately, September is the ideal month for a beach break.
It's a perfect time for a singles holiday in Greece, with warm seas and lots of sunshine. Solos Holidays has a choice of group trips across the Greek Islands. The company also runs its own ClubSolos hotels that cater exclusively to small friendly groups of singles, such as Villa Maistrali in Santorini and Aronda House in Corfu.
On Crete, the popular Mistral Hotel is exclusively for solo guests, with a range of local excursions and activities if you'd like something to do between relaxing by the pool and on the nearby beach.
If making new friends appeals, the singles-only house party hotels from Friendship Travel are another great solution. The emphasis is firmly on relaxing as you get to know the other guests, although hosts will also arrange day trips along with exploring Fethiye and Olu Deniz.
For a house party with a difference, Flavours Holidays has a selection of cookery courses in Italy. You'll be part of a small group staying at a charming villa with a private pool, and you'll have your own room with no single supplement. Hands-on tuition, trips to local markets and all your meals are included.
Or soak up the sun in Portugal with one of these Algarve hotels with no single supplement. The Auramar Beach Hotel also has an indoor pool if you run into any cloud, while the Baia Grande Hotel has a table for solo travellers if you're looking for company.
In Italy, join one of these escorted tours for solo travellers – options include Tuscany and Sardinia and the Amalfi Coast. See more singles holidays in Italy.
Long haul beaches
In St Lucia, BodyHoliday is a wonderful luxury resort that combines spa treatments, sunshine, sporting activities and plenty of "me time" – and September sees its annual Solos month with extra savings and activities for single travellers. The hotel has a whole wing of single rooms with king-sized beds and en-suite marble bathrooms. Find out more.
You could experience the fabulous beaches of the Maldives at the four-star Bandos Island Resort with special offers for solo travellers during the islands' low season if you book with Barefoot Traveller. The resort also has a dive school.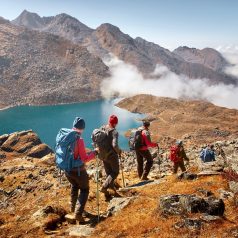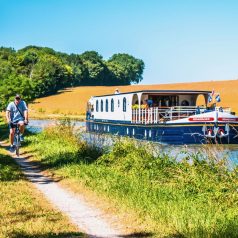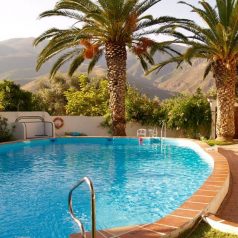 Active, spa, courses
If you prefer to return from your holiday with more than a tan, try a personal development course in a converted Spanish farmhouse. From yoga and Pilates to sketching and mindfulness, a stay at Cortijo Romero includes the chance to discover unspoiled mountain villages and some time to reflect on life.
Skyros runs personal development holidays in the Greek Islands. Select from a range of courses including painting, trapeze, yoga and comedy improvisation. Take a creative writing course or book a trip to transform your life.
You can revitalise body and mind on an in:spa retreat with a focus on yoga, hiking, nutrition and wellness in Marrakech, the South of France and Spain.
In Italy, Hedonistic Hiking combines gourmet food, fine wine, good company and walks in stunning countryside. The walks are graded 1-5.
Make the most of autumn in the UK. Ramblers Walking Holidays has no single supplement on many destinations including the spectacular North Devon coastline and the island of Guernsey. The company's own B&B – Hassness Country House in the Lake District – has a house party atmosphere and a single supplement of only £5 per night.
Wildlife tours and safaris
September is an ideal month for an Africa safari. Head to Uganda to go trekking with mountain gorillas. Check out Rainbow Tours which has modest single supplements on these trips.
September is one of the best times to see humpback whales off the coast of Madagascar where these small group tours are popular with solo travellers. This unique island is packed with wildlife encounters, cultural experiences and superb beaches. Most popular trip is this two-week Wildlife Discovery Tour.
Saddle up in America or Canada on a ranch holiday – the weather's warm in Arizona, where the White Stallion Ranch is popular with solo travellers and caters to all levels of riding experience.
Adventure tours
Iceland is increasingly popular with single travellers and this Grand Tour group trip which runs in early September will take you to many of its most spectacular sights. Also in September, the six-day Volcanoes and Glaciers tour is packed with natural wonders. You can even catch the first glimpses of the Northern Lights on one of these Autumn Auroras tours.
Or look to the ancient glories of Egypt. There are trips with no single supplement for your own room from On The Go Tours this month, including the Egypt Unplugged tour, with a few days on the Red Sea at Hurghada, or the Pharaohs Adventure which visits the Pyramids and the Valley of the Kings.
If you'd rather have an adventure without joining a group, look to the Indian Ocean and the island of Sri Lanka where Barefoot Traveller arranges private tours specifically for solo travellers. Discover the ancient ruins of Sigiriya and Polonnaruwa, see elephants and monkeys in the wild, and visit the city of Kandy with its famous temple.
Or discover the Treasures of Peru, a nine-day tour exclusively for solo travellers from Cox & Kings that includes the Sacred Valley of the Incas, lunch at a family home on Lake Titicaca and an overnight stay at Machu Picchu.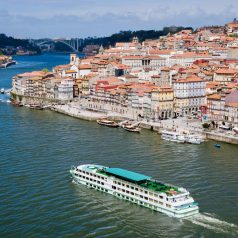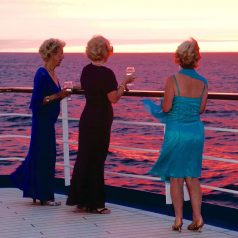 Cruise holidays for singles in September
September is a great month for a singles cruise, either in the Mediterranean or north to the Baltic. Steer clear of the Caribbean which is mid hurricane season.
Norwegian Epic has cabins exclusively for solo travellers, no single supplements and an informal cruising ethos, including flexible dining.
For a slightly more conventional cruise, Fred. Olsen is popular with older single passengers. Expect dinner hosts and companions for shore excursions on request and a range of departures from the UK, including Scandinavia and northern Europe with no single supplements on selected dates. See the latest deals.
If you're over 50, check out the single cabins on Saga Travel's cruise ships which have no single supplements. Both the new Spirit of Adventure and the Spirit of Discovery offer sailings out of Southampton and Dover.
For river cruises across Europe, I recommend Just You which offers single occupancy of a double or twin cabin and a guarantee of no single supplements. If gourmet food and drink top your wish list, hop on board a luxury hotel barge for a cruise through one of Europe's waterways. Enjoy the grape harvest as you pass through Burgundy and Gascony – with no single supplement on selected dates and a house party atmosphere it's perfect for singles.
Or discover the beautiful coastline and islands of western Scotland with St Hilda Sea Adventures. The small ships include single cabins with no supplement on Seahorse II and there are cruises themed around Scottish castles and lochs this month.
City and culture holidays
Solos Holidays has fully-escorted short breaks exclusively for singles including Lake Como in September.
You could take a themed tour through England to discover the country's history, art, literature and beautiful buildings, led by an expert guide. Discover modern art in Sussex or explore the Lake District.
There are more art-themed tours to be found in France. Kirker Holidays has a tour of Roman Provence focused on Van Gogh and Cezanne as well as the art of the Cote d'Azur this month.
To dig deeper into the past, I suggest an archaeological holiday in Italy, Croatia, Greece or Turkey. Expert guides will bring the fabulous ruins of Ephesus to life on an escorted tour with the chance to cruise the coast or walk the stunning Turkish coastline.
Or discover centuries of history in Jordan including Roman and Crusader sites, and the fascinating city of Petra on a  small group tour.
Saga Holidays has a great selection of  escorted tours for the over 50s including the Greek Islands of Santorini, Paros and Naxos, and a Taste of the Douro Valley in Portugal, with wine tastings and travel by rail and river cruiser.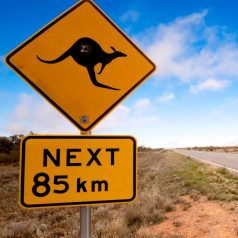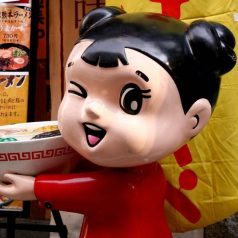 Long haul tours
Saga Travel has several tours exclusively for solo travellers over 50, as well as some escorted tours without solo supplements. For a true once-in-a-lifetime experience, the 19-night Aussie Odyssey takes in Perth, Melbourne and Sydney as well as Uluru and the Great Barrier Reef.
Autumn is also a lovely time to visit Japan, after the muggy heat of summer. Wendy Wu Tours has no single supplement on selected trips, and recommends a 15-night Japan Uncovered group tour that includes buzzing cities, quiet mountain villages, gardens, temples, snow monkeys and a trip on the Bullet Train.
Last updated: 17 February 2022
* Save up to 40% on singles holidays. Enter your email address below and click "Subscribe" to receive my free deals newsletter. You can unsubscribe at any time. View the latest newsletter.