Resources for single travellers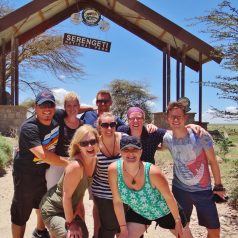 By Ian Packham
If you travel alone – whether by choice or necessity – you can use the web to hook up with other solos. There are numerous solo traveller clubs around the UK that organise regular group trips, ensuring company and friendly faces. Meetup.com is a good place to start – just search for 'single travel' to see groups in your area.
For those who choose to travel alone, safety can be a concern, and the issue I'm asked about most often. Janice Waugh of solotravelerblog.com has collated recommendations to create a directory of 159 single-friendly hotels, inns and B&Bs. The free guide considers the sociability factor (how easy it is to meet others), location and security in each recommendation. It covers 51 countries, including holiday hotspots such as Malta and New Zealand, as well as up and coming destinations including Albania and the Philippines. Also check out the Solo Friendly travel blog.
Another good way to be sociable is to find out the bar or café that's known as a travellers' gathering point – there tends to be one in every town. The Thorn Tree Café in Nairobi, Kenya, for instance, is one that has been going for decades. The best way to locate them is to check out a recent guidebook, or ask someone who interacts with travellers as part of their job (a hotel receptionist is ideal).
To interact with locals couchsurfing.org is a great resource. No longer solely the domain of backpackers, the site is steadily making its presence felt in mainstream travel circles. It allows holidaymakers to take advantage of local knowledge and hospitality to gain greater insight into destinations, be it through sharing a meal, a guided tour or even a bed for the night, all without any attached cost other than the 'promise' to do the same to a couchsurfer in your home city. I have heard many positive stories, and no negative ones about travelling in this way, though there are obvious safety concerns. To help, the site uses a reference system, and also has some great tips relevant for solo travel (simply scroll down to the bottom of the home page).
If sleeping in a stranger's house is a step too far, an extra layer of security can be added to the process by using a site like FOF Travel. As well as having public communities akin to couchsurfing, you can limit contact to your friends abroad, which automatically includes their friends (hence "friends of friends" or FOF). You can invite a friend via the usual social media behemoths including Twitter and Facebook, which makes getting the ball rolling even easier.
Finally, if I was to take only one piece of kit with me when travelling alone, it would be my smartphone. Companies including Go-Sim provide cheaper international call and roaming rates than many contracts, while hotels, restaurants and public spaces will often have free wifi connections. Carrying a smartphone also gives solo travellers access to GPS mapping, and translation tools (of which I find Google Translate the most intuitive and easy to use), as well as remote access to many of the sites mentioned via their downloadable apps.