Singles holidays in October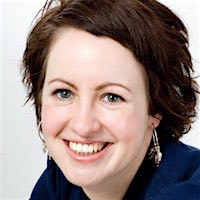 By Cathy Winston, Editor
The travel industry is banking on the coronavirus crisis to have passed by October 2020. As autumn chills the UK and the days shorten, October is a great month to plan a solo holiday. Shoulder season prices mean cheap deals can be found across warmer parts of Europe.
It's also a great time of year for walking holidays, culture, long haul adventures and the chance to learn a new skill. Here are the best holidays for singles in October.
* Save up to 40% on singles holidays. Enter your email address below and click "Subscribe" to receive my free deals newsletter. You can unsubscribe at any time. View the latest newsletter.
Quick links
Short haul beach – Long haul beach – Escorted tours – Wildlife holidays – Walking and activities – Learning – Cultural holidays – Cruise

Short-haul beach holidays
There's still plenty of sunshine and warm temperatures to be found in Europe during October, without flying for more than four hours.
Singles specialist, Travel One, runs its popular annual Autumn House Party in Spain, while Friendship Travel also has house party style getaways in Greece on the island of Rhodes, exclusively for solo travellers.
You'll get sunshine in Cyprus too along with a string of hotels with no single supplement to choose from. Or consider Malta with its own history and beaches, plus some great diving even into the autumn.
If you're travelling with your children, there's still beach weather to be found at half term – Single With Kids has trips this month including a week all-inclusive on the Greek Island of Rhodes.
Long-haul beach holidays
If you're happy to fly further, there's tropical sun too. October is one of the driest months to visit Mauritius, perfect for some Indian Ocean sunshine.
The Maldives may be best known for honeymooners, but you'll be happy in your own company at gorgeous four-star Bandos Island Resort, with no single supplements between 1 May and 31 October if booked with Barefoot Traveller.
As its rainiest months end, St Lucia should have plenty of sunbathing weather too and often lower prices, not to mention plenty of all-inclusive Caribbean indulgence at The BodyHoliday with Tropical Sky. Spa treatments and water sports are included, along with food and other activities, to be as relaxed or as busy as you choose.
Escorted tours for singles in October
Many people assume the Northern Lights can only be seen in the winter months, but you can also witness them alongside beautiful autumn colours this month. Check out these Autumn Auroras tours in Finland.
You may also see the Northern Lights on these Local Lives small-group tours in Arctic Sweden and Norway's Senja Island. The idea is to explore some wild countryside and meet local experts in foraging, fishing, star gazing and traditional local culture. Book early to grab a place with no single supplement.
Head to Turkey on one of these small-group tours visiting Istanbul, the historical sites of Troy and Ephesus, the WWI battlefields of Gallipoli and the Byzantine churches of the Göreme Valley.
And in Egypt you can join a group tour that includes a chance to experience the King Ramses Sun Festival at Abu Simbel with On The Go Tours.
Abercrombie & Kent's group tours are known as Immersive Journeys as they get right under the skin of a destination. The first four solo travellers booking will get their own rooms with no single supplement. This tour of Jordan looks amazing.
Take Me To Africa runs a two-week South Africa tour featuring Cape Town, whales, penguins and dolphins on the Garden Route and wine tasting ​in Stellenbosch. Cox & Kings has trips exclusively for solo travellers, including Splendours of South Africa to discover the wildlife and the highlights of Cape Town, with no single supplements.
October is one of the best months to visit Vietnam, and the small group tours run by Southeast Asia specialists InsideAsia Tours are popular with those travelling solo. Its Highlights of Vietnam tour is an ideal introduction to the country's highlights, its culture and cuisine.
It's a lovely time of year to visit Peru too. Cox & Kings' tours for single travellers include a nine-day Treasures of Peru tour visiting Cuzco, the Sacred Valley of the Incas, Lake Titicaca and Machu Picchu.
If tour groups aren't for you, how about a solo escorted tour? Barefoot Traveller has a special 13-night trip of Sri Lanka specifically for solo travellers with your own guide and chauffeur. From the ancient sites of Sigiriya and Polonnaruwa to the beaches of Trincomalee and Galle, October is one of the best months for reasonable weather countrywide.
Wildlife holidays for solo travellers
For a hike with a difference, a trip to see mountain gorillas in Rwanda is a big tick off the bucket list. I recommend Rainbow Tours for solo travellers.
There's no reason you can't consider a classic safari solo on these overland tours. Combine Rwanda and the Masai Mara or consider a safari and beach to the Serengeti and Zanzibar.
Or Oasis Overland has another great trip through East Africa's national parks, from Nairobi to Kigali with another chance to see mountain gorillas as well as birdlife.
Walking and activities
You needn't travel far to find a walking break with a better forecast than the UK this month. Check out the walking tours from Solos Holidays, which deals exclusively with solo travellers and charges no single supplements. In October you can enjoy some Mediterranean sun in Crete and Corfu.
The singles-only Mistral Hotel in Crete has a house party atmosphere and hosts a week for walkers in October too.
Look to Spain for some autumn sunshine with Ramblers Walking Holidays, walking in Majorca or the olive groves of Andalucia in southern Spain including some rooms with no single supplement.
Hedonistic Hiking combines gourmet food with adventure walks with a focus on Italy. In October this trip to Piedmont is a wonderful celebration of slow food.
Or head to Europe's mountains before the snows set in, to enjoy glorious lakeside scenery with Inghams without a single supplement.
October is a great month for a cycling tour in the Med – see these group trips to Spain, Italy, France, Portugal and Croatia. Or hop on a different kind of saddle on a ranch holiday in the American West.
Tone up and wind down on a gentler active break, mixing yoga with meditation in Spain or with surfing in Morocco on a retreat from the Healthy Holiday Company.
And keen golfers can tee off before chilling out. These golf holidays in Morocco, Cyprus and Spain are exclusively for singles.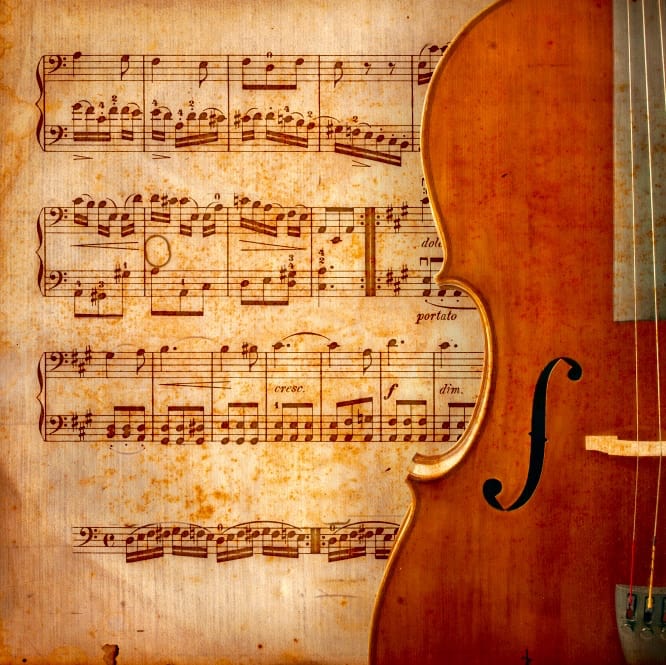 Cultural trips
Indulge your love of art, architecture, literature and music without the crowds and heat in one of Europe's cities. The themed tours from Martin Randall include UK options but it's tempting to swap home for the Renaissance art and architecture in Italy. The company also a range of tours for solos.
There's more music and art in Italy from Kirker Holidays, from the wonderful cities of the north to history of Sicily.
And in Turkey, take an archaeological holiday on a traditional gulet boat exploring the ancient Lycian Way. With expert guides to bring the landscape to life, Peter Sommer Travels tours are always popular with singles.
Learning holidays for singles
Learning a new skill can be a good way to get to know new people, and immerse yourself in a foreign culture. Head to the mountains of Spain, at converted farmhouse Cortijo Romero where the choice of courses also includes personal development and tai chi. It charges only small single supplements.
And Skyros promises a house-party atmosphere at its personal development holidays, including the Isle of Wight.
Cruise holidays for solos
Enjoy Paris in the autumn with a river cruise. The Spectacular Seine cruise from Just You is for solos only, with a tour manager on hand throughout.
Or cruise around the Mediterranean and its historic sites on a larger ship – Norwegian Epic, with its single staterooms and solos-only lounge, visits Barcelona, Rome, Florence and Pisa among other stops, while Fred Olsen has a cruise to the Portugal's historic cities.
For history and culture plus great weather, take a classic Nile cruise on a felucca. The King Tutankhamen tour, sailing between Luxor and Aswan, visits the Valley of the Kings and Karnak plus colossal temple at Abu Simbel. If luxury wins over tradition, upgrade to a five-star cruise boat instead.
Last updated: 15 April 2020