Meet our editor, Cathy Winston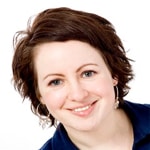 Cathy Winston has been a travel journalist since 2001, and has won numerous awards including the Brilliance in Blogging award for travel (2016), the St Lucia Tourism award (2015) and the Caribbean Tourism Award (2014). She is Travel Editor at the Jewish Chronicle and writes regularly for National Geographic Traveller, the Independent, The Sunday Times Travel Magazine, MSN, Metro and Family Traveller Magazine.
Since being bitten by the travel bug, Cathy has visited more than 60 countries. A year working in Germany helped her discover the delights of solo travel, maxing out her student railcard to escape her landlady most weekends. Refusing to pack away her passport when she became pregnant, she is now usually accompanied by her young daughter, who racked up eight overseas trips before turning two.
Cathy's favourite destinations include Madagascar, Laos, Sri Lanka, Istanbul, Lisbon, Toronto and Beirut.
See her LinkedIn page and travel blog, and find out more about 101 Singles Holidays.