Learning holidays for singles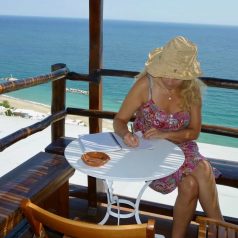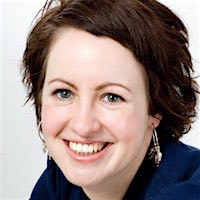 By Cathy Winston, Editor
There's a good reason learning holidays are so popular with solo travellers. If you're nervous about taking your first trip alone, a break focusing on your hobby is a perfect way to ensure you'll have a great time.
And there's nothing like a shared interest to break the ice when it comes to meeting new people on your travels. So whether your passion is for the creative, the active or personal development, here are some of the best learning holidays for singles.
Active breaks
Whatever your hobby, you'll find a holiday focused on it with options for beginners as well as those looking to improve their skills.
Singles specialist Solos Holidays runs golfing breaks whether you're looking to improve your handicap or practise your putting somewhere sunny. And for solo yogis (or wannabe yogis) destination yoga has breaks in Spain, Italy and Morocco which are perfect for singles. You needn't even leave the UK, thanks to weekend breaks in Kent from Yoga with Simon Low too.
Creative
There's nothing like a stunning destination and the excitement of travel to bring out your creative side. These creative writing courses from Skyros have featured award-winning authors such as Hilary Mantel, Hanif Kureishi and Sue Townsend in the past.
Culture and history
From Stonehenge to the astonishing Moai of Easter Island and the history of Mongolia, the archaeology and ancient history tours from Andante Travels have something for every era – you could even explore Rome with TV presenter and classics professor Mary Beard.
And the expert guides from Peter Sommer Travels will introduce you to the key ancient sites of Italy, Greece and Croatia, with escorted tours of Sicily and Crete, as well as holidays cruising the coast on a traditional gulet, stopping to discover more about ancient civilisations along the way.
There's history aplenty in the UK as well of course, such as Northumberland's Anglo-Saxon past on a Martin Randall Travel trip, or explore the UK's literary, art and architectural heritage. See its full range of cultural tours in Britain and abroad.
Meanwhile classical music-lovers can travel the world with Kirker Holidays, enjoying opera in the world's most famous opera houses, one-off music festivals or even music cruises.
Personal development
If it's your own life and relationships you'd like to work on, a personal development holiday is ideal and are popular with solo travellers.
At Cortijo Romero in the Spanish mountains of Andalucia, the weeks are themed around anything from mindfulness and stress reduction to professional development, family relationships and finding happiness. See the whole list of courses.
Or start slowly with a short break. Skyros offers long weekends in Marrakech which include life coaching as well as sightseeing, among its other destinations.
Last updated: 7 March 2019