Singles holidays for women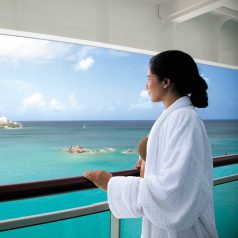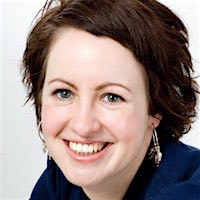 By Cathy Winston, Editor
The number of women travelling solo has boomed over the past few years with almost two-thirds of solo trips now taken by female travellers. The increase is being driven by women over 50 in particular – the average age of single holidaymakers is now 57.
Whatever your age, I've selected some of the best singles holidays for women.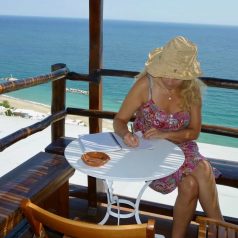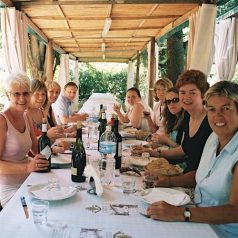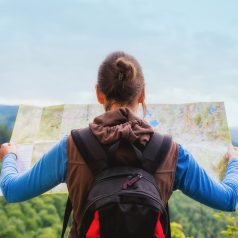 Singles-only holidays
Solos-only companies are great if you're new to travelling alone, wary of being the only single traveller and want to avoid single supplements.
Friendship Travel and Solos Holidays both aim for a balance of men and women on their trips, which range from skiing and walking to sunshine breaks and cruises. Women tend to book earlier and be more confident about travelling alone, so at least half are likely to be female. Group hosts help to break the ice.
If you prefer a group with more women than men, Travel One generally has more female singles on its breaks (also accompanied by a host). Group sizes vary, but the majority of guests are aged in their 40s to 60s.
And around three-quarters of those joining Just You's solo travel groups are female, with most aged 45-60.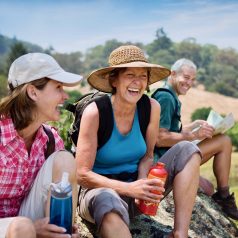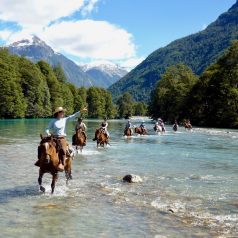 Group holidays and escorted tours
Joining a group is unsurprisingly popular for women travelling alone – especially if you're concerned about safety off the beaten track. Many group tour operators popular with solo travellers, like Regent Holidays and Rainbow Tours and Tucan Travel and On The Go Tours, have an option to share a room with a traveller of the same gender.
On The Go Tours is particularly popular with women – around 60% of their groups are female, and nearly 70% of solo travellers on their tours are women, with your own room for no supplement on some tours. They also include airport arrival transfers on most group tours for a hassle-free start to the trip.
Some of Regent Holidays's new tours have no single supplement, and one of its most popular destinations, Iceland, has repeatedly been voted the safest country in the world. Tucan Travel is popular with younger women, with an average age of 25 to 45 on their trips.
There's something for every budget. In Africa, the adventurous itineraries from Oasis Overland are popular with those aged in their 20s to 40s, and tend to attract as many women as men – all solo travellers are paired up for same-sex room and tent shares.
Take Me To Africa is popular with both men and women on their small group Africa tours too, and if you're heading off the beaten track, Rainbow Tours has both bespoke and group trips, including little-visited Madagascar, perfect for women who don't want to venture off alone.
In South East Asia, InsideAsia Tours specialises in destinations such as Vietnam, Cambodia, Laos and Myanmar, as well as Japan, with small supplements. The solo-only tours of China from specialists Wendy Wu Tours have no supplement. Expect a mix of men and women, typically aged 45-65.
Escorted tours aren't the only option if you like travelling in a group. The luxurious barge holidays from European Waterways are popular with anyone who enjoys some holiday indulgence, including gourmet food and fine wines alongside the sightseeing.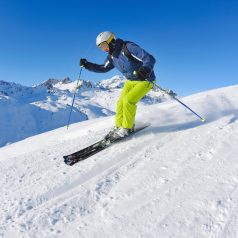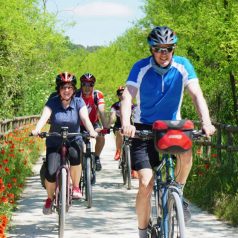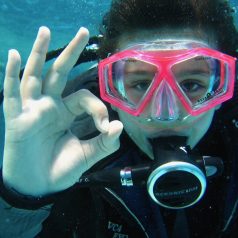 Active and activity holidays
Activity-based holidays are great for female solo travellers: as well as happily indulging your own interests, you'll have something in common with fellow travellers, whatever age and gender.
For those who love art, literature and music, specialists such as Kirker Holidays and Martin Randall Travel have a mix of men and women on their themed tours, some for solo travellers only, others with a low single supplement.
Or write your own novel on a creative writing retreat at Skyros. Over 70% of their clients travel solo and room shares are arranged to pair up people of the same gender and (where possible) a similar age. Cortijo Romero retreat in Spain has its own creative breaks, as well as personal development, and is particularly popular with women.
For a more active escape, Inghams has both ski holidays for solos and walking in the lakes and mountains. Their optional daily excursions are a good way to meet fellow travellers.
Ramblers Walking Holidays are popular with women, although you'll find a mix of walkers depending on the itinerary. Its Women's Activity Week is exclusively for female guests.
Or consider a cycling break. Saddle Skedaddle 's trips tend to be half men, half women, although it varies by destination so it's worth asking if you're looking for ones more popular with female solo travellers.
If you prefer riding horses, you'll find women-only 'Cowgirls' weeks at a number of US ranches. The luxurious Triple Creek ranch in Montana's Rocky Mountains has a Klicks for Chicks week, for example, while there are resort and working ranch holidays year-round if you prefer a mixed group of travellers.
Spa and beach holidays
A chance to relax appeals to most travellers, with plenty to tempt women travelling alone. Mercury Holidays has a wide range of hotels with no single supplement, including European and long-haul sun – some of the Sri Lanka resorts have their own spa. Or the Mistral Hotel in Crete is exclusively for solo travellers, with men and women aged 20 to 70.
The BodyHoliday in St Lucia has a September Solos month, but the all-inclusive escape appeals to solo travellers year-round – a daily spa treatment is included, plus there are rooms for single occupancy. Or team sun and spa with the chance to snorkel and dive in the Maldives at Bandos Island Resort with special rates for solo guests.
The Healthy Holiday Company has a range of spa breaks, along with detox, yoga and fitness escapes. While they're open to male guests, they're particularly popular with women.
For a sunny escape with a difference, a cruise makes a great singles holidays for women. Norwegian Cruise Lines was one of the first to cater properly for those cruising alone, with solo staterooms and a solos-only lounge – the flexible dining and informal atmosphere also appeals. Norwegian Epic cruises the Caribbean in the winter months.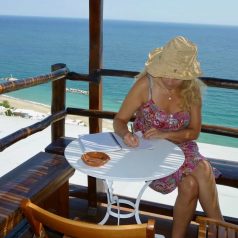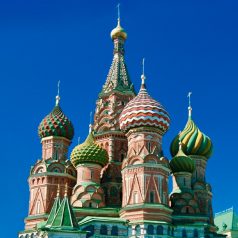 Solo holidays for female travellers over 50
Beyond any fitness requirements, it's rare that you can't join any trip because of your age. But if you prefer a trip aimed at those over 50, there are plenty for solo female travellers.
Saga is for 50-plus travellers, but the average age is much higher. It has escorted tours with no single supplements and long stay holidays. Cox & Kings has solo-only tours that are particularly popular with over 50s, with rooms for sole occupancy at four or five-star hotels, and destinations ranging from Russia to India.
Most guests travelling with Hedonistic Hiking are aged 50-70. There's a focus on fabulous food and drink as well as walking, and with guests from English-speaking countries across the world, it's perfect for a sociable escape – the majority of guides are women too.
The average age of those travelling with Fred. Olsen is 65 and many of their cruises leave from English and Scottish ports, so there's no need to fly. With a more formal atmosphere, including set dining and dance hosts, not to mention single cabins across its ships, it's a popular choice for older solo cruisers.
* See my pick of the best singles holidays for men.
Save on your next singles holiday
* Save up to 40% on singles holidays. Enter your email address below and click "Subscribe" to receive my free deals newsletter. You can unsubscribe at any time. View the latest newsletter.
Last updated: 21 February 2020