Holiday ideas for single travellers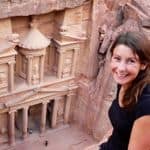 By Cathy Winston
The singles holiday market is huge – and largely ignored by the UK travel industry. As more and more of us live alone – or choose to travel alone – many people are looking for holiday ideas for single travellers.
Not every solo traveller is a "single". Let's get away from this idea that a holiday for singles is some kind of dating agency or marriage bureau. There are holidays like that, but they are few and far between. Most people merely want to go on holiday by themselves, and perhaps meet a few like-minded people.
Most of all, they don't want to be penalised financially for not being part of a couple. For many years the dreaded "single supplement" has made travel prohibitively expensive for people who choose to take a holiday by themselves.
But that's changing. A growing number of singles specialist tour operators – including Solos Holidays and Friendship Travel – are offering trips without single supplements, sometimes on specific departure dates in low season, and sometimes on all their trips.
This encouraging trend is spreading from travel sectors that have traditionally been popular with single people – such as cruises and coach tours – to encompass many other types of trips such as activity and adventure holidays, weekend breaks and even fly-n-flop beach resort holidays. There are even now holidays for single parents.
My colleague Annabelle Thorpe has put together some valuable tips for solo female travellers. Also see her tips on the best destinations for women travelling alone.