6 questions to ask before booking a singles holiday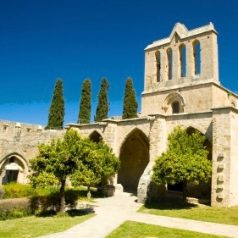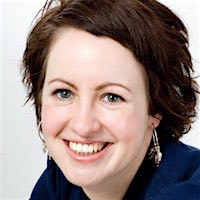 By Cathy Winston, Editor
Travelling alone can be fun and liberating … but it can also be a little bit scary. Society's attitudes to being single and travelling solo have changed dramatically over the past couple of generations, and the opportunities have grown enormously. But it's understandable if you still feel nervous about taking the first steps. By asking the questions below, you will be able to find the singles holiday that's right for you.
Fortunately, there are many options. Check out my recommendations for the best singles holiday specialists. And find the hotels where you can avoid paying single supplements.
Mainstream operators are also waking up to the growing value of the singles market and offering dedicated trips for singles, or making it much easier for solo travellers to join their groups. No longer will you be given the cramped single room at the end of the corridor, or regarded with suspicion or sympathy by other holidaymakers.
There's also a huge range of options for single travellers, from cruises to active holidays and city breaks.
Nevertheless, it's natural to feel nervous. Will there be anybody there of my age, or who shares my interests? Will they like me? Will I have the confidence to join in group activities or hold my own in conversations?
The key thing to remember is that most of the millions of single travellers are in the same boat as you. They aren't interested in speed dating or marriage proposals. They want a relaxing, fun holiday in the company of like-minded people.
Below are the six questions to ask to ensure you find the right holiday for you. Don't forget you can get the latest singles holidays deals delivered directly to your inbox.
Who are your customers?
Don't just browse a company's website – pick up the phone and ask about their typical customers. What is the typical age range on their trips? What is the typical split between men and women? What percentage are repeat customers?
Who else has booked this trip?
Once a company starts taking bookings for a particular departure date, it will know the ages and genders of the people who have booked. Ask for a few details so you have a picture of who will be on the trip with you. Don't be prejudiced – remember that there are many dull 30-year-olds and fascinating and fun 70-year-olds.
How big is the group?
The number of people on a particular trip will greatly affect the group dynamic. In general, the larger the group, the higher the chance that you will meet like-minded people. But smaller groups tend to bond more quickly, and can be more tight-knit and friendly. As a guide, any group between and 8 and 24 tends to work well.
Will there be a tour leader?
Ask who will be leading your group. An experienced group leader will not only ensure that the logistics run smoothly, but will also take time to make sure the group bonds successfully, and that nobody is left out that doesn't want to be.
What about meals?
Does the price of the holiday include just breakfast, or breakfast and dinner (half board) or all your meals? What about drinks? Will the group sit down together around one table, or will you be left to find your table? Because meal times are often the best for meeting others and discussing the events of the day, holidays with meals included tend to be the most sociable.
Can we get (and stay) in touch?
Ask if the company has any ways for travellers to get in touch before and / or after the trip. You might be able to log on to a web forum to ask more experienced travellers about the trip, or "meet" other people who are booked on the same departure date. Some operators hold social events allowing you to get together with your travelling companions.
Remember that the travel companies recommended on this site will be happy to discuss these details with you by email or on the phone. They are as keen as you are to ensure you book the holiday that best suits you.
* Start searching my recommendations to choose your perfect singles holiday.
Save on your next singles holiday
* Save up to 40% on singles holidays. Enter your email address below and click "Subscribe" to receive my free deals newsletter. You can unsubscribe at any time. View the latest newsletter.