Recommended company: in:spa retreats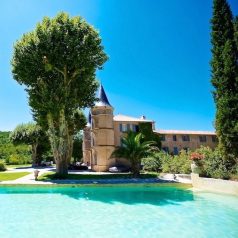 in:spa retreats says
The aim of our retreats is to restore in you a lasting sense of total physical and mental wellness in the space of a week. Energise your body, invigorate your senses, detoxify your system and calm your mind.
expert guidance
popular with solos
your own double room
Virtually all our retreat participants are travelling solo – not only can you enjoy the space and privacy of your own en suite room but you will also be in like-minded company with our experts on hand throughout
Set in luxurious and beautiful surroundings, we offer a combination of personal training, yoga, hiking, massage, a healthy diet and nutritional advice.
Our dedicated in:spa venues are in southern Europe and North Africa- choose from exotic Marrakech, the South of France and Spain.
Other options include a week's juice detox in Turkey or an intensive detox week on the Costa Blanca. Further afield, there's the luxurious Absolute Sanctuary Detox on Koh Samui, Thailand, where your detox programme is individually tailored.
You will be guided throughout, to whatever degree you wish, by our hand-picked team of expert instructors and therapists. Whether you choose a short break or a longer stay, it's a great way to kick-start a healthier lifestyle or simply unwind.
Find out more about our detox retreats and other healthy holiday ideas for solo travellers.
Note: All the travel companies featured on this site are personally recommended by our editors. Companies pay us a flat annual fee, which funds the upkeep of our site, so we can keep it current and reliable. See more about how we work.
Copyright © 2022, 101 Holidays Ltd