Singles holidays in December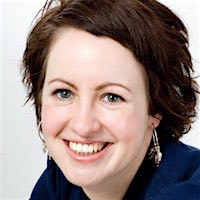 By Cathy Winston, Editor of 101 Singles Holidays
December can be an awkward time of year if you're single. To avoid the dilemma of whether to stay at home alone for Christmas or visit the relatives, why not hop on a flight and take yourself somewhere sunny? I've found a great choice of holidays specifically designed for solo travellers in December, including Christmas and New Year breaks in the UK. If you avoid the holiday period, December is a great month to travel, with low season prices.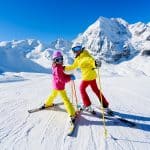 * Save up to 40% on singles holidays. Enter your email address below and click "Subscribe" to receive my free deals newsletter. You can unsubscribe at any time. View the latest newsletter.
Quick links
Christmas and New Year – Winter sun – Tours for singles
Christmas and New Year breaks for singles
If your idea of a perfect Christmas and New Year involves making new friends between enjoying relaxing time alone, you'll find some special Christmas breaks exclusively for solo travellers from Friendship Travel. There are options world-wide but if you prefer to stay in the UK, enjoy a break in Belfast, Chester or Dunchurch in Warwickshire, each in a four-star hotel with your own double room and great food.
If you'd love a Christmas filled with art and culture, Kirker Holidays has a string of city breaks over Christmas, including Vienna and Venice, while Martin Randall Travel has a similar set of themed cultural tours. You could discover Provence at Christmas or the Art and Architecture of the Dutch Golden Age in Amsterdam, both departing shortly before Christmas Day.
Solos Holidays also has its own Christmas escapes exclusively for single travellers, from Christmas in Ljubljana to a chance to spend the festive period in Thailand, and even a golfing holiday in north Cyprus over December 25.
Or walk off your Christmas pudding with one of the walking holidays with no single supplement from Ramblers Walking Holidays. The UK walking holidays include a stay in Cheltenham over Chrismas and New Year, as well as the sunnier climes of the Canary Islands, with Christmas escapes to Tenerife, Lanzarote and Gran Canaria.
Get into the festive spirit early and choose a Christmas cruise – the new Spirit of Discovery from Saga Travel is exclusively for over-50s and has a festive sailing to New York and the Caribbean from Southampton, with the chance to see in the New Year in Bermuda after a transatlantic crossing. Definitely a December to remember.
Fred. Olsen has several Christmas cruises departing from Southampton this month too, including a festive escape to the Canary Islands, along with its own transatlantic and Eastern Caribbean itineraries.
If you want guaranteed festive sunshine, Travel One has regular Christmas and New Year breaks, including Tunisia. Its guests are typically aged in their 40s, 50s and 60s.
Another sunny option is Egypt where On The Go Tours runs a 9-day Festive King Tut group tour that's very popular with singles at this time of year. There are four different departures over the Christmas and New Year period, as well as tours to Jordan over Christmas Day.
Or hit the slopes instead. Inghams has negotiated no single supplements on ski holidays for solos at a range of top Alpine resorts including Meribel and Morzine in France and Cervinia in Italy.
For single parents, there's nowhere quite as magical as Lapland – and Single With Kids has a trip if you're travelling solo with your kids.
And if you want to end the year in thoughtful fashion, how about a Christmas escape with a difference? There's a festive themed retreat over Christmas Day at Cortijo Romero with an emphasis on camaraderie and enjoying the simple pleasures, as well as other courses throughout the month.
See more ideas for Christmas and New Year.
Winter sun for solo travellers
While the UK is holding out for a white Christmas, you could swap snow for guaranteed sunshine with a trip to the Caribbean or Indian Ocean. If you'd like to escape families entirely, hope on a plane to enjoy Christmas and New Year breaks in Cuba at four-star resort, without any single supplement through Friendship Travel.
For the perfect present to yourself, it's hard to beat a luxurious stay that's all but tailormade for solo travellers at The BodyHoliday in St Lucia. This all-inclusive resort has double rooms with king-sized beds at no single supplement, communal dining if you want to meet others, plus drinks, water sports and daily spa treatments all included in the package. If you can tear yourself away from the white sand beaches, there are also bicycles to help you explore the beautiful island, along with scuba diving, water skiing and yoga.
Equally luxurious is the all-inclusive five-star Breathless Punta Cana Resort & Spa in the Dominican Republic. This adults-only getaway has 11 different restaurants, some with communal tables, as well as a guest chatroom online if you want to make plans with other singles staying on the resort. There's also a wide range of activities between enjoy the beach and pool.
Or choose a cruise. Norwegian Epic spends the winter months in the Caribbean, with a choice of island itineraries and staterooms designed especially for singles, and a Christmas cruise in the South Caribbean.
Mauritius is also having some of its best weather in December. As well as world-class beaches, it boasts a forested interior and fascinating Creole culture. I'd recommend Mercury Holidays which has no single supplement on a string of hotels across the island, along with other all-inclusive beachfront locations including Bali and Sri Lanka.
At the latter, indulge in some Ayurvedic treatments at The Palms in Beruwala, or snorkel off one of the island's best beaches in Koggala. There is also a special deals for singles at Koggala Beach Hotel and Long Beach Resort, both with communal dining options.
If you fancy exploring more of the island, there are several tours to pick from. Barefoot Traveller has a 13-night private tour specifically for solo travellers which includes the beaches of Trincomalee, as well as ancient temples and palaces at Sigiriya and Polonnaruwa, the chance to see elephants in the wild and the tea plantations of hill country, all with your own personal guide on an individual tour.
If you'd rather join a group, take a look at these tours of Sri Lanka with On The Go.
Or head to India itself for a group trip to Kerala, with Solo Travellers Group Holidays, the UK's only company that specialises in group tours predominantly for solo travellers, including the chance to stay on a houseboat and discover the plantations of the south.
For the over-50s, Saga Holidays has great prices for longer stays in Europe too (for example, four weeks for the price of three) with no single supplement. Choose from the Hotel Iberostar Royal Andalus on Spain's Costa de la Luz, the Hotel Aguamarina in Tenerife or Saga's own award-winning Bel Jou in St Lucia.
Or enjoy some winter sun with a difference, on an animal-spotting holiday in Africa. The safaris from Tucan Travel are ideal for solo travellers, with the majority of guests travelling alone, and include the East Africa Circuit, mixing classic safari with mountain gorilla trekking, and the Rwanda to Masai Mara tour.
If seeing gorillas is what tempts you most, there's also the chance to go gorilla trekking with Rainbow Tours in Uganda which runs small-group tours year-round.
And the sun is still shining in the US south: try a ranch holiday including year-round options at White Stallion Ranch in Arizona.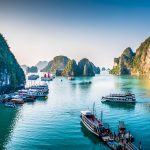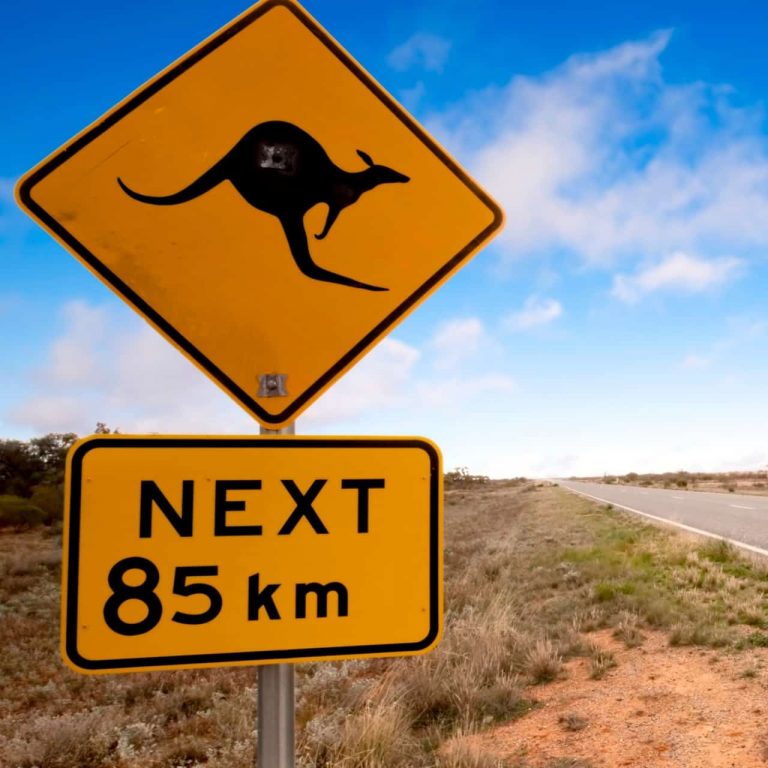 Tours for singles in December
You could head north to view the spectacular aurora borealis on a five-day Land of the Northern Lights group tour. For a shorter break, go Reykjavik for the weekend.
You can see wildlife – including moose,whales, seals and sea otters – along with the Northern Lights on this Images of Vesteralen small group tour.
Ethiopia is a unique destination with beautiful mountain ranges and ancient rock-hewn churches. It's best seen on foot on one of these expert-led small groups tours – don't forget that Ethiopian Christmas – called Genna – is celebrated in early January though.
Or look east to South East Asia, with a Christmas tour to Myanmar with Solo Travellers. On The Go Tours has solos-only trips to Vietnam as well with departures over Christmas and New Year, as well as a tour combining Vietnam and Cambodia, including the temples of Angkor.
And I can think of few more desirable destinations in December than Australia. Check out these escorted tours in luxury air-con coaches which combine exciting activities and classic sights with first-class accommodation. You could go snorkelling on the Great Barrier Reef on this short tour from Cairns tour to end the year in style.
Last updated: 13 August 2019
* Save up to 40% on singles holidays. Enter your email address below and click "Subscribe" to receive my free deals newsletter. You can unsubscribe at any time. View the latest newsletter.