Singles holidays in December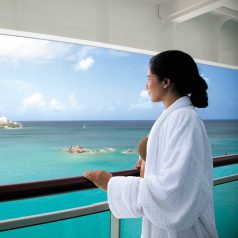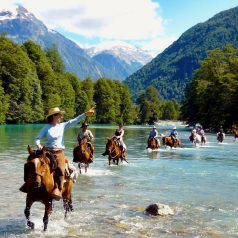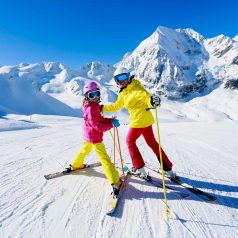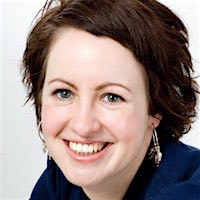 By Cathy Winston, Editor
December can be an awkward time of year if you're single, so why not hop on a flight and take yourself somewhere sunny? I've found a great choice of holidays designed for solo travellers in December.
If you'd like to be festive, there are Christmas and New Year breaks in the UK where you can celebrate with other singles.
If you avoid the holiday period, December is a relatively cheap month to travel, as it's low season. How about a cultural tour or group adventure holiday? Just think of it as an early Christmas present to yourself…
Follow the links below for prices, dates and booking terms.
* Save up to 40% on singles holidays. Enter your email address below and click "Subscribe" to receive my free deals newsletter. You can unsubscribe at any time. View the latest newsletter.
Quick links
Christmas and New Year – Winter sun – Nature lovers – Tours for singles – Cruise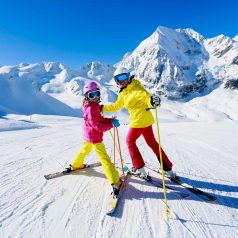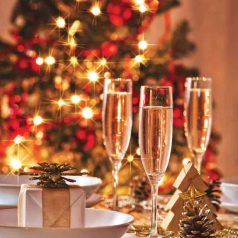 Short-haul Christmas and New Year breaks
Friendship Travel runs Christmas breaks in the UK exclusively for solo travellers – perfect for making friends while also giving you time to yourself. There are options in Chester and Buckinghamshire.
Solos Holidays has fully-escorted city breaks exclusively for singles including New York City in early December and Christmas in Venice.
You could offset that Christmas indulgence with a walking holiday with no single supplement from Ramblers Walking Holidays. They are running a range of UK walking breaks including a stay in Cheltenham over Christmas and New Year. Or you can hike in the sunshine in Lanzarote  or Gran Canaria.
Just You has some solos-only Christmas escapes in Europe, including a Swiss Christmas wonderland and Malta, while Solos Holidays suggests a sunny Christmas in North Cyprus.
If your ideal Christmas is filled with art and culture, Kirker Holidays' city breaks over the festive period include Vienna and Venice, while Martin Randall Travel has themed cultural tours including Provence at Christmas and the Art and Architecture of the Dutch Golden Age in the Netherlands.
To end the year in thoughtful fashion, try a festive themed retreat over Christmas Day at Cortijo Romero in Andalucia, with an emphasis on camaraderie and simple pleasures, as well as a Starting Afresh course.
Or make an early start on your New Year's Resolutions with a wellbeing escape for single travellers with The Healthy Holiday Company.
See more Christmas holidays for singles.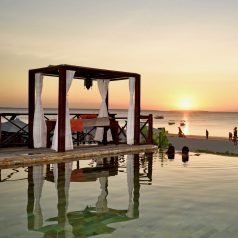 Winter sun for solo travellers
Treat yourself to an early Christmas present of some winter sun in the Caribbean or Indian Ocean. A stay at BodyHoliday in St Lucia is all but tailor-made for solo travellers. This all-inclusive resort has double rooms with king-sized beds at no single supplement, communal dining, plus water sports and a daily spa treatment all included.
Closer to home, you'll find of sunshine in Cyprus. Friendship Travel has group singles holidays at a four-star hotel in Paphos in December with stays of 7, 10 or 14 nights. Or fly four hours to the Canaries where you can join a group of solos at this adult-only hotel in Fuerteventura.
For the over-50s, Saga Holidays has great prices for longer stays too (for example, four weeks for the price of three) with no single supplement, including the five-star Enotel Lido on the seafront in Madeira.
In Mauritius you can discover world-class beaches and fascinating Creole culture. I'd recommend Mercury Holidays which has no single supplement on a string of hotels across the island, along with other all-inclusive beachfront locations including Sri Lanka.
Or explore further with a tour of Sri Lanka. This 13-night private tour from Barefoot Traveller is specifically for solo travellers, voyaging from the beaches of Trincomalee to the temples and palaces of Sigiriya and Polonnaruwa, plus elephants in the wild and tea plantations.
If you prefer being part of a group, take a look at these tours of Sri Lanka with On The Go, or the Immersive Journeys from Abercrombie & Kent – The Spice Lands of Sri Lanka has no supplement for the first four solo travellers to book.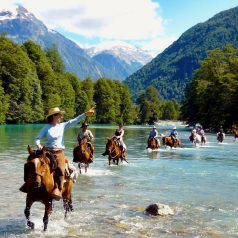 December singles holidays for nature lovers
Enjoy some winter sun with a difference on a safari holiday in Africa. There's an opportunity to experience gorilla trekking in Uganda with Rainbow Tours, which runs small-group tours year-round.
In December, the sun is still shining in the American South: try a ranch holiday at White Stallion Ranch in Arizona.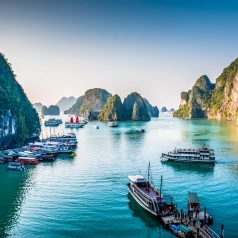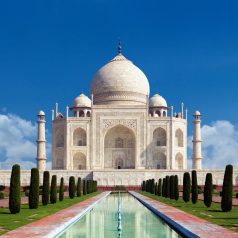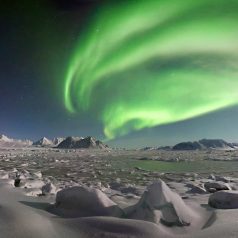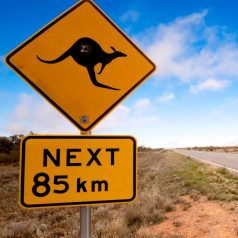 Tours for singles in December
View the spectacular Aurora Borealis on a five-day Land of the Northern Lights group tour or go to Reykjavik for the weekend. You can also see wildlife – including moose, whales, seals and sea otters – along with the Northern Lights on this Images of Vesteralen small group tour of Norway.
Or discover  Inspiring India on an escorted tour from Wendy Wu Tours, including departures with no single supplement to pay.
I can think of few more desirable destinations in December than Australia. Check out these escorted tours in luxury air-con coaches which are for solo travellers only.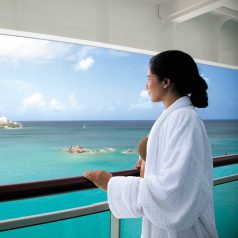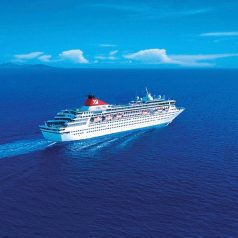 Cruises for singles in December
Swap snow for sun with a Christmas cruise – the new Spirit of Discovery from Saga Travel has a festive sailing around the Mediterranean, as well as the chance to visit several European Christmas markets. Exclusively for over-50s.
Fred. Olsen has several Christmas cruises departing from Southampton this month, including a festive escape to the Canary Islands. And Norwegian Epic spends the winter months in the Caribbean, with staterooms designed especially for singles, including a Christmas cruise in the South Caribbean.
Or sail down the Nile in Egypt: On The Go Tours runs a 9-day Festive King Tut group tour that's very popular with singles. There are three different departures over the Christmas and New Year period.
Last updated: 18 February 2022
* Save up to 40% on singles holidays. Enter your email address below and click "Subscribe" to receive my free deals newsletter. You can unsubscribe at any time. View the latest newsletter.