City breaks for singles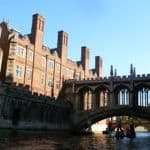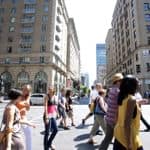 By Cathy Winston
If you're new to solo travel, city breaks are one of my top ways to try holidaying alone. There's no need to commit to anything longer than a (long) weekend, there's plenty to entertain from museums to sightseeing, and in bigger cities you can blend into the crowd rather than feeling like you're standing out.
And whether it's your first single holiday or your fiftieth, there areplenty of ways to see some of the world's great cities.
City break plus
If you prefer the thought of joining a group tour to exploring solo, there's plenty of choice for city lovers – usually with a taste of the rest of the country along the way.
Head to Reykjavik with Explore and you can discover the Blue Lagoon, waterfalls and geysers at the same time. Or visit Russia's two great cities on a tour exclusively for solo travellers with Cox & Kings.
Further afield, Inside Japan Tours can tailormake itineraries while the Tokaido Trail tour visits both Tokyo and Kyoto. Or mix beach and city with a solo stay in Miami through American Sky.
And for older travellers, Saga's singles-only tours are exclusively for over 50s. The Magic of Andalucia tour visits Seville and Granada as well as Cordoba and Jerez.
City breaks with a difference
Why stop at one city when you could see a whole string? Joining a cruise can take you to the capitals of the Baltics or past some of the great Mediterranean cities, as well as plenty of choice in America and Asia too.
The informality of Norwegian Epic includes plenty of solo-friendly touches, while Saga and Fred Olsen's itineraries are ideal for older solo travellers.
And there's no reason to miss out if you have kids. Family Twist has some great child-friendly experiences in London and Paris.
Save on your next singles holiday
Last updated: 12 October 2017